Your Store Map Icon
262 Picatinny
Building 262
White Sands Missile Range, NM 88002
United States
Commissary Leadership
Grier Martin
Acting Director and Chief Executive Officer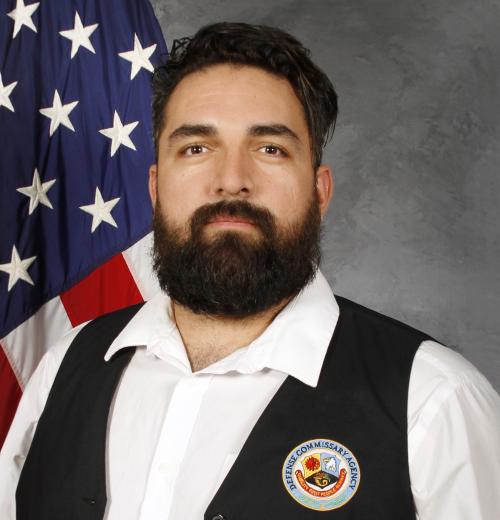 Emmanuel Gutierrez
Store Director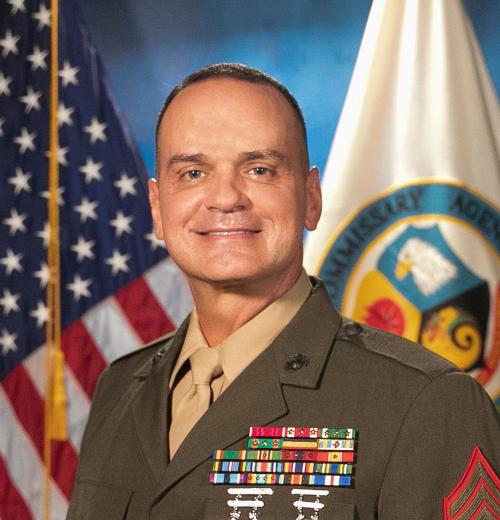 Sgt. Maj. Michael R. Saucedo, USMC
Senior Enlisted Advisor to the DeCA Director
Grier Martin
Acting Director and Chief Executive Officer
Emmanuel Gutierrez
Store Director
Sgt. Maj. Michael R. Saucedo, USMC
Senior Enlisted Advisor to the DeCA Director
Store Information & Holiday Hours
Special Hours
VETERAN DISABLED CONVENIENCE TIMES
Half hour before the store opens any day the Commissary is providing it's benefit.
Daily 0930-1000
Holidays 0830-0900
Items on Sale
As we return to a new normal, your commissary has a renewed commitment to provide you value, convenience, quality products,
a clean and safe store and premier customer service.
We call it "Come Home to Savings," and we are offering bigger deals than ever before. Scan the aisles for in-store coupons,
commissary store brands, the "Your Everyday Savings" items, Dietitian approved Thumb items, and the Deal of the Week.
Make sure to load your Commissary Rewards Card with digital coupons that will save you even more at the register.
Come Home to Savings – Shop your commissary! We're here to help you save! Welcome Home.
Register your Commissary Rewards Card to open the door to thousands of digital coupons redeemable at any Commissary.
Mobile applications for both Apple and Android platforms allow customers access to their account, review and select
coupons and find store information such as hours of operation and phone numbers.
Find coupons and coupon links for hundreds of products.
Look at the biweekly featured items and sales flyer. Authorized shoppers can login to see the biweekly featured
items and sales flyer with discounted products; every two weeks it reflects products as they go on sale.
More and more Commissary store brands are hitting the shelves offering patrons much more value for their dollar. Currently over 400 products are on store shelves offering patrons the same quality for a lower cost.
Commissary gift cards are a great way to provide the gift of groceries to your military family and friends conveniently and quickly.
Order them online in $25 and $50 denominations.  
How is the Commissary addressing replenishing stock?
The Commissary management assures patrons shelves will continue to be stocked and product availability will be maintained and secured.
From a product availability standpoint, the Commissary is continually working with industry suppliers and installation senior leadership to support
the needs of the White Sands community.
Is the Commissary limiting the number of people allowed in?
No
How are we protecting Commissary employees?
The Commissary agency has purchased and distributed high-quality surgical-type masks and gloves to all employees.
Are face coverings required to be worn at the Commissary?
Masks are optional at this time. 
Will the Commissary be providing face coverings for customers?
Facemasks will not be distributed at the Commissary.
How are we protecting Commissary customers and employees?
We installed clear, acrylic sneeze shields in all regular checkout lanes and SCO attendant's station to add extra
protection for customers and employees.
Commissary personnel are wiping down with sanitizing solution checkout stand areas, product display glass cases and handles and shopping carts.  Employees are practicing routine hand washing and other basic sanitation measures to reduce transmission risk.
Hand sanitizer is provided at each register and staff are encouraged to use it at the end of each patron transaction.
DeCA encourages its employees to closely monitor their health, and asks them to stay home if they, or someone in their household, are sick.
We have implemented, in unison with the installation, procedures regarding social distancing.
Cashiers no longer handle patron ID cards. Instead, customers will be asked to scan their own ID or cashiers can use the handheld scanner if available to scan bar code on IDs.
We encourage the use of credit or debit transactions to limit the use of cash and coins.
We work closely with the local public health assets on the installation to monitor transmission risk related to staff and patrons.
Sidewalk Sales
The upcoming sidewalk sales will be held in May 2023.
Department Telephone Numbers
Store Director: Emmanuel Gutierrez- 575-678-1138
Store Manager: Pablo Chavarria- 575-678-1029
Secretary: Diamond Diaz- 575-678-1139
Meat Department: Danny Pina- 575-678-1064
Produce Department: (VACANT) - 575-678-1046
Grocery Department: Kathrine Cooley- 575-678-1046
Customer Service Dept: Olga Pina 575-678-1181*or*1113
Click 2 Go: 575-679-2313
Admin Office: Cynthia Liepold- 575-678-3336
Special Information
WE ARE HIRING
Join our noble cause to serve the most deserving.
Currently recruiting individuals to join our award-winning team for the following positions!
*Computer Assisted Ordering!
Click the link to Learn More!
UPDATES
The Commissary has lifted the restriction of reusable bags.  Patrons are now authorized to have their purchased goods bagged by our baggers or use them themselves in Self Checkout lanes.
In according with Federal, CDC and WSMR Regulations the following Mask policies are in effect for the WSMR Commissary-Masks are optional while at the Commissary.
Follow the link below for DeCA news release -- 102-21 -- Your commissary offers super savings in 2022
https://www.dvidshub.net/news/411924/new-year-savings-your-commissary-offers-more-opportunities-enjoy-special-january-sales-promotions
Guest Rules
100% Military ID check at the registers - Patrons are allowed to escort one visitor to join them in their shopping visits.  
Special Order Information
From the News Room
Commissary Connection
Speeding Envelope
Stay Connected to Your Commissary!
Scroll To Top