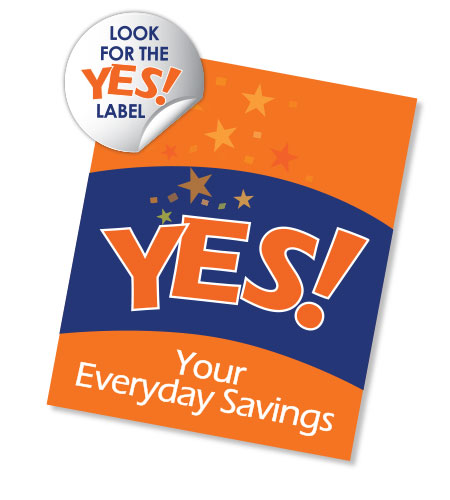 Enjoy consistently lower prices on the items you love!
The "Your Everyday Savings!" (YES!) program makes savings on popular-selling brands a year-round occurrence. These top products can now enjoy consistently lower prices over the long term, which means more savings now and in the future over the same products found in nearby grocery stores.
Hundreds of items, such as cereal, baby food, bottled water, bananas, energy drinks and toilet paper, are available now with more products to come. And the wide selection of YES! items can be reduced in price even more during additional promotions happening now or in the future.
Just look for the YES! items with the bright orange labels to save every day!