Your Store Map Icon
135 Wyoming Ave., BLDG 14300
Vandenberg SFB, CA 93437
United States
Commissary Leadership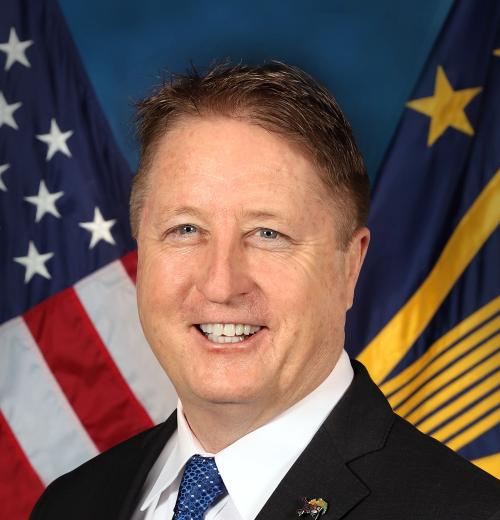 William F. Moore
Director & Chief Executive Officer of the Defense Commissary Agency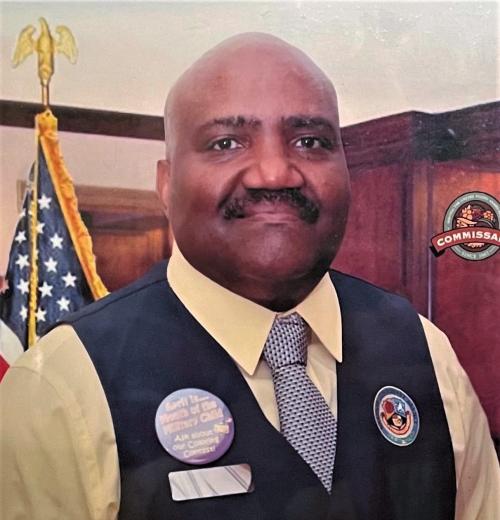 Leroy K. Daniels III
Store Director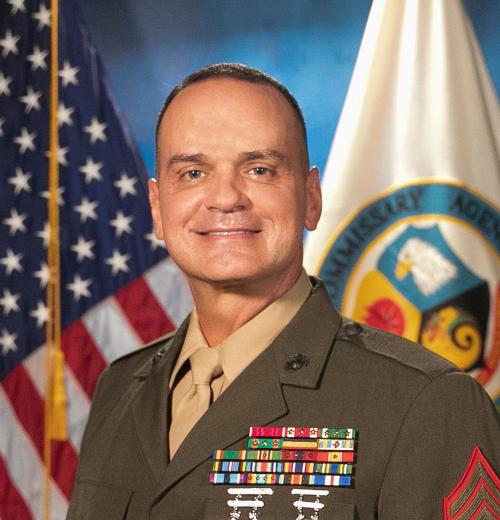 Sgt. Maj. Michael R. Saucedo, USMC
Senior Enlisted Advisor to the DeCA Director
William F. Moore
Director & Chief Executive Officer of the Defense Commissary Agency
Leroy K. Daniels III
Store Director
Sgt. Maj. Michael R. Saucedo, USMC
Senior Enlisted Advisor to the DeCA Director
Store Information & Holiday Hours
Special Hours
Early Bird shopping is available:
Monday- Friday                0900-0930
Saturday and Sunday      0830-0900
CLICK2GO pickups:
Monday thru Saturday 1200 - 1500
Items on Sale
When you shop at your local Commissary, you are saving time and money! Keep an eye out for:
All of the digital coupons you can load on your Commissary Reward Card. Select the coupons that work for you and save on the items you are bringing home!
We have hundreds of Commissary brand products! Watch for FREEDOM'S CHOICE, HOME BASE, CRAV'N FLAVOR, WIDE AWAKE, TOP CARE, PURE HARMONY, TIPPY TOES AND FULL CIRCLE labels! Compare our products to "name brands" and save!!
When you see a "Dietician Approved Thumb" flag next to an item, you know you've found nutritious options for snacks and ingredients to make shopping for and cooking healthy meals easier!
Say YES! to more money in your pocket! The "Your Everyday Savings!" program does just that, by letting you know where the best deals in the house can be found!
With the YES! Program , the best values on your favorite trusted brands & products will now be labeled with Orange "YES!" labels. These labels highlight products that you'll consistently save money on year round compared to off base shopping.
Have you heard about the Commissary's "DEAL OF THE WEEK!"? These limited time savings run for 3 or 4 days, and offer you fantastic pricing on limited quantities of seasonal items!
Gift Cards
NEW!! You can  now purchase Commissary Gift Cards for any value you would like, from $5 to $500!
We are also happy to offer AAFES Gift Cards to purchase! These great gift cards are available in any denomination you would like!
Department Telephone Numbers
Individual departments can be reached by dialing the following extensions:
CLICK2GO: 3425
Customer Service: 3112/3012
Grocery: 3009
Meat: 3007
Produce: 3008
Deli:  3227
Bakery: 3327
Store Secretary: 3004
Special Information
IMPORTANT NOTICE TO OUR VALUED COMMISSARY SHOPPERS:
COMMAND MANDATE:
EFFECTIVE 1 May, 2022, The Commissary are no longer required to wear a mask. This may change with updates to CDC Guidelines. 
You asked for it and we listened!
Click 2 Go at your Vandenberg Commissary is expanding!! Click2Go orders can now be picked up Monday thru Saturday every week (excluding Thanksgiving, Christmas and New Year's Days)! Services are offered from 1200 until 1500 on each of these days.
Don't forget, there are NO minimum orders, program fees have been waived, you can enter your order online 24/7 and up to 6 days in advance!
Happy clicking from your Vandenberg Commissary!
https://commissaries.com/shopping/click-2-go
Self-Bagging Lane
Prefer to bag your own groceries? Your Commissary has a self-bagging lane! Head to Register 1, and bag the way you like to. (Note: You can request to bag your own groceries at any lane. Register 1 is the designated self-bagging lane.)
Military Star Card
FYI, The Military Star Card now offers greater convenience to our customers. Commissaries are accepting the Military Star Card as a form of payment.
In-Store Wi-Fi
Check your smart phone, we have Wi-Fi available.
Guest Rules
Commissary Access:
We are pleased to welcome authorized shoppers and their guests!
Purchases:
All purchasing rights are limited to our authorized shoppers.
Welcome Home Veterans!
Effective January1, 2020, thanks to The John S. McCain National Defense Authorization Act of FY 2019, Commissary shopping patronage has been expanded to include certain Veterans awarded the Purple Heart, Medal of Honor, former Prisoners of War, veterans with service connected disabilities and their caregivers.
IT WILL BE NECESSARY TO OBTAIN A VETERAN'S HEALTH IDENTIFICATION CARD (HVIC)
VA policy requires veterans to be enrolled in VA health care to receive a VHIC. To check health care enrollment eligibility and to enroll, visit a local VA medical facility or call:
1-877-222-VETS (8387) Mon-Fri from 0800-2000.
Caregivers must receive a letter from the VA that indicates they are the primary family caregiver for a veteran enrolled in the Program of Comprehensive Assistance for Family Caregivers
Animals in the Commissary
Disabled patrons who rely on service animals trained to assist them are permitted to bring their service animals into the commissary while shopping. Service animals are defined as dogs that are individually trained to do work or perform tasks for people with disabilities. Examples of such work or tasks include guiding people who are blind, alerting people who are deaf, pulling a wheelchair, alerting and protecting a person who is having a seizure, reminding a person with mental illness to take prescribed medications, calming a person with Post Traumatic Stress Disorder (PTSD) during an anxiety attack, or performing other duties. Service animals are working animals, not pets.
Dogs whose sole function is to provide comfort or emotional support do not qualify as service animals under the Americans with Disabilities Act (ADA), 28 C.F.R., Part 36, "Nondiscrimination on the Basis of Disability by Public Accommodations and in Commercial Facilities, (Reference (bb)).
"If a service dog is not under control and the handler fails to act to gain to control, a business owner or staff member is permitted to ask that the animal be removed from the premises. A handler may also be asked to remove a service dog that is not housebroken, is behaving aggressively, or is otherwise posing a threat to human health and safety. If the dog must be removed for a legitimate reason, the establishment must permit the handler to obtain the services or goods they need without the animal's presence."  -ADA Service Dog Laws (2018)
Special Order Information
Don't forget about your Bakery and Deli.
Did you know that your Vandenberg Bakery can prepare your personalized cake for any occasion? Use the idea book next to the counter, or design your own. You can even add your own images!
Your Vandenberg Deli can supply everything you need for all of your events as well! From cheese and/or meat trays to sub, croissant and wrap trays, they can build them the way you like them!
Our Meat and Produce Departments accept special orders as well.
Need that perfect cut of meat ideal for your upcoming BBQ? Whether you are looking for thick, thin or cuts in between, your Vandenberg Meat Department has your back! (And your baby back ribs too!) Speak to a Meat Worker today to get your order started!
Your Vandenberg Produce department can set you up with a perfect fruit or veggie tray. They are customizable, so you know that you will get exactly what you want, every time!
 We just ask that you provide us a minimum of 24 hours advance notice for all Special Orders to ensure that we can show your order the attention it deserves. (Please keep in mind, the larger the order, the longer the lead time should be.)
See something you like on the shelves, but need more of it? Have an item you would like, but do not see it on the shelves? Stop by Customer Service (or call the request in) and ask for a Special Order form. Please make sure you have the UPC available, so that we can move your request forward as smoothly as possible!
From the News Room
Commissary Connection
Speeding Envelope
Stay Connected to Your Commissary!
Scroll To Top