Your Store Map Icon
Del Valle Drive, BLDG 1025
Twentynine Palms, CA 92278
United States
Commissary Leadership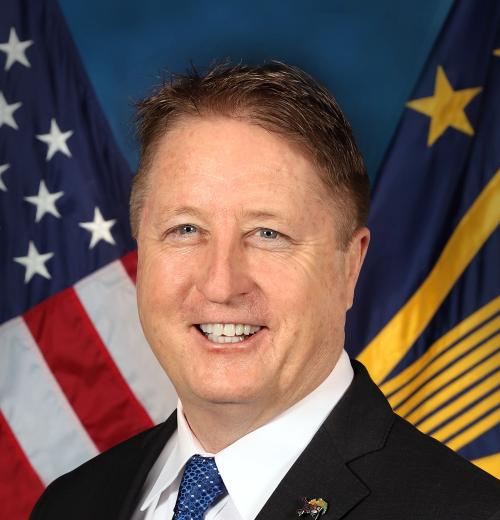 William F. Moore
Director & Chief Executive Officer of the Defense Commissary Agency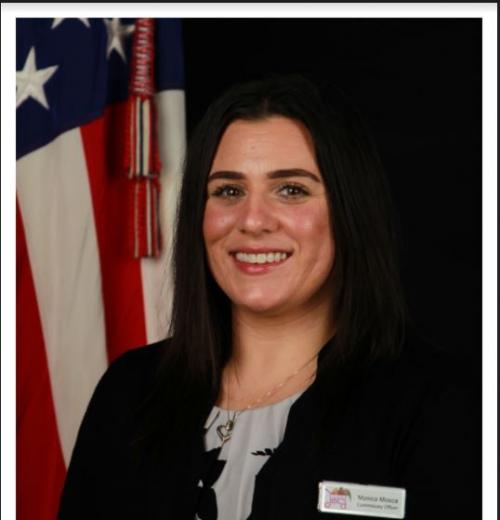 Monica Mosca
Store Director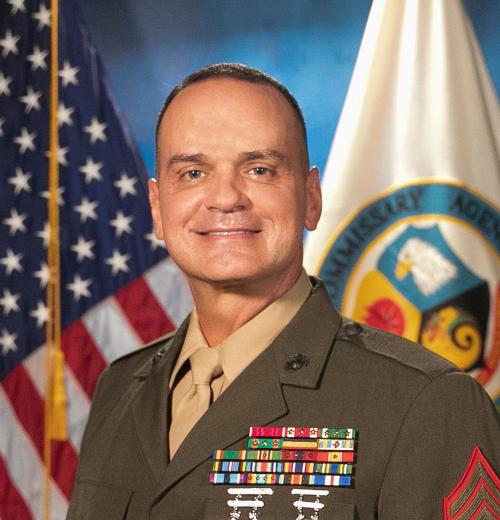 Sgt. Maj. Michael R. Saucedo, USMC
Senior Enlisted Advisor to the DeCA Director
William F. Moore
Director & Chief Executive Officer of the Defense Commissary Agency
Monica Mosca
Store Director
Sgt. Maj. Michael R. Saucedo, USMC
Senior Enlisted Advisor to the DeCA Director
Store Information & Holiday Hours
Special Hours
HOLIDAY HOURS:
November 24, 2022 Thursday, Thanksgiving Day - Closed
December 24, 2022, Saturday, Christmas Eve- open ONLY from 0800-1600
December 25, 2022, Sunday, Christmas Day - Closed
January 1, 2023, Sunday, New Years Day- Closed
***Twentynine Palms Commissary CLICK2GO***
Hours of Operation: 1400-1600 daily
3 hour window for orders to be completed and same day pick up order must be placed from 1100-1300.
*Parking spaces will be identified with signs.
*It is as easy as, order online, choose your time and pick up curbside! It is fast and easy!
          https://www.commissaries.com/shopping/click-2-go
*For more information please visit:
          https://www.commissaries.com/how-CLICK2GO-WORKS
Items on Sale
Meat Savings
Stop by the Meat Department for all your grilling needs!
Produce Savings 
Did you know our Produce Department hand makes all fruit and veggie trays?
Department Telephone Numbers
Commissary Officer: Monica Mosca (760) 830-7573
Assistant Commissary Officer: Corey Elliott  (760) 830-6392
Customer Service: Belinda Soria (760) 830-3037
Grocery: Leander Braziel (760) 830-6039
Meat: Kristen Lund (760) 830-7574
Produce: Vacant (760) 830-4133
Secretary: Vanessa Guerrero (760) 830-7578
Supervisory Computer Assisted Ordering Technician (760) 830-6039
Deli/Bakery: Jessica Hutchinson  (760) 830-7577
Special Information
Your Everyday Savings (YES!)
We are lowering prices on many of our most frequently purchased items. Our goal is to improve everyday savings and value on the products most important to you, our patrons. YES! Items can be identified by an orange YES! label beneath the price for that item. Learn more about the YES! Program.
Nutrition Guide Program
Look for Nutrition Guide Program shelf labels on specified products. This guide is dietician approved. We did the work for you!
Military Star Card
We now accept the Military Star Card.
EBT Card
The Twentynine Palms Commissary accepts EBT Card.
Express Line Newsletter
To subscribe to the Express Line Newsletter, send an email to: monica.mosca@deca.mil and include "Subscribe me to Express Line" in the subject line.
Self Service Bagging Lanes
Self Service Bagging Lanes available now at your Twentynine Palms Commissary. Register #6 are available for customers who prefer to bag their own groceries - baggers are available upon request.
Fresh Cut Flowers
Come and visit the Produce Department and check out our wide variety of fresh cut flowers.
Daily Fresh Cut Fruit Program: 
We offer fresh cut fruit available every day for lunch and dinner. 
Vacancies: 
Twentynine Palms Commissary is currently HIRING for several positions.  Please go to usajobs.gov to apply for a position.
Interested military spouses can send inquiries directly to Militaryspouse.employment@deca.mil
COVID-19 Worldwide Supply Chain Impacts:
COVID-19 continues to affect worldwide activities, which has impacted DeCA's ability to provide an uninterrupted grocery benefit to our 236 commissaries.
Manufacturer cuts, ship delays, port congestion, labor, driver and raw material shortages have all affected stock levels in our Distribution Centers, which have led to product delays and longer than expected periods of product unavailability.
These interruptions are unpredictable and affect dry shelf-stable, frozen and chill products. Our greatest impact is to our chill products, which are date sensitive.
These chill products include alternative milks (lactose free, almond), cheese, lunch meat, breakfast meats, sour cream, cream cheese, non-dairy creamers, canned biscuits, butter, margarine and yogurt (this excludes any chill items your commissary may get from local sources, i.e. milk and eggs).
DeCA is doing everything possible to push manufactures to prioritize product to our commissaries and find alternative product sources when products become unavailable.
DeCA remains committed to providing a world-class grocery benefit to our valued military communities and we appreciate your patience and understanding as we continue to work through these trying and often uncertain times.
To download the sales flyer, go to https://www.commissaries.com/rewards-and-savings/savings-center/feature….
Save more than $30 through Your Pathway to Savings with Instant Savings and BOGO Free on select items and much more.
No Rewards Card? No problem! We've got you covered. We're offering savings to everyone! Just look for the Pathway to Savings shelf tags at your commissary for prices you can't afford to miss.
Guest Rules
Guests are permitted to accompany you while you shop. Only authorized patrons can make purchases.
Masks are not required.
Special Order Information
Are you looking for a vegetable or fruit tray? Speak with a team member for the various sizes available in the Produce Department: 760-830-4133.
The Deli-Bakery sells party platters to include; mini subs, wraps and cheese trays. Place an order with a Deli-Bakery team member: 760-830-7577.
Would you like a specific cut of meat or a steak cut to your desired thickness?  We are here for your special order needs, please call the Meat Department at 760-830-7574/7572.
Custom made sushi platters are available upon request: 760-830-7577.
Any other special orders can be requested through the Customer Service Desk: 760-830-3037.
From the News Room
Commissary Connection
Speeding Envelope
Stay Connected to Your Commissary!
Scroll To Top