Your Store Map Icon
Morning Circle, BLDG 575
UNIT 3740, APO AE 09126 United States
54529 Spangdahlem Air Base, Germany
Germany
Spangdahlem AB
Spangdahlem AB
See Stores Near You
Get in Touch
Store Phone:
Store Email:
Store Hours
Normal Hours-effective 19 June 22
Deli Hours, effective 19 June 2022
Commissary Leadership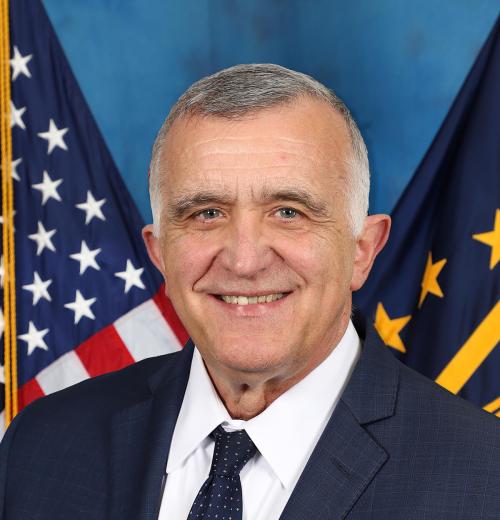 John E. Hall
Director and Chief Executive Officer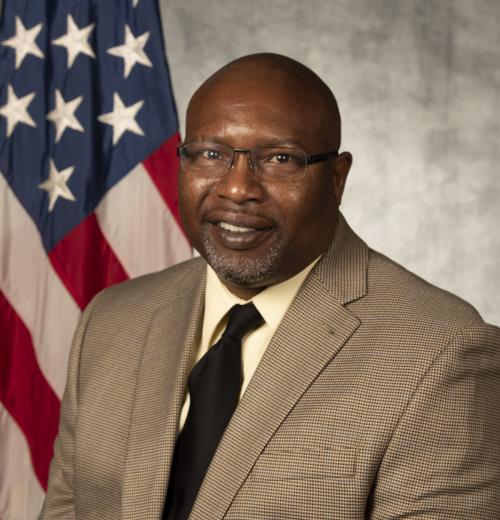 Joseph T. Harris
Store Director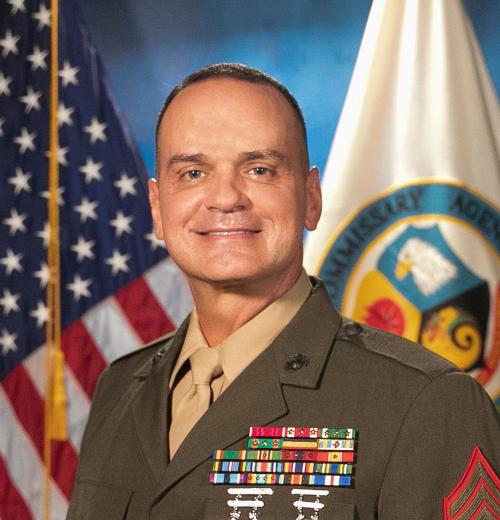 Command Master Chief Mario S. Rivers
Senior Enlisted Advisor to the DeCA Director
John E. Hall
Director and Chief Executive Officer
Joseph T. Harris
Store Director
Command Master Chief Mario S. Rivers
Senior Enlisted Advisor to the DeCA Director
Store Information & Holiday Hours
Special Hours
                                  Spangdahlem Commissary is open on Juneteenth, 19 June:
                                                       9:00 to 17:00 hrs                                                
                                              !!!!Dear Customers!!!!
We are happy to announce our NEW Store Operating Hours, effective 19 June 2022:
                                              Monday, 8:00 - 20:00
                                             Tuesday, 8:00 - 20:00
                                       Wednesday, 8:00 - 20:00
                                           Thursday, 8:00 - 20:00
                                                Friday, 8:00 - 20:00
                                           Saturday, 9:00 - 19:00
                                             Sunday, 9:00 - 19:00 
                                  A GOOD IDEA FOR A NICE GIFT!!
@YourCommissary gift cards allow families and friends of patrons to give the gift of groceries.
Make the holidays brighter for someone you love today:
https://pprd-corp.commissaries.com/shopping/gift-cards
Dear Customers - Enjoy the new  times you can spend at your Spangdahlem commissary!!!
Save time for the things that matter and shop online with @YourCommissary CLICK2GO:
https://shop.commissaries.com/
So enjoy using the Click2Go opportunity and shop from at home and let us do the shopping for you!
EVEN MORE SAVINGS AT @yourcommissary! DOD invests extra funding in benefit
to help reduce prices and help strengthen economic security of military
families.
Service members and their families will soon see a 3-5 percent decrease in
pricing on most grocery items in their commissaries as part of a Department
of Defense (DOD) initiative to bolster the economic security and stability
of the military community.
Dear Customers,  look for the Dietitian Approved Thumb label when shopping your
commissary.
Patrons using Commissary CLICK2GO, the Defense Commissary Agency's online shopping and curbside pickup service,
can now use the MILITARY STAR card to purchase their groceries through the website:  https://shop.commissaries.com/
Dear customers!!
Service Dogs specifically trained to our disabled patrons are welcome in our commissaries.
Our Store Management will gladly answer any questions you may have!
       Thanks you for your cooperation.
DEAR CUSTOMERS:                                                                                                                                                                                      
Changes concerning Masks requirements:  
--02 Mar 2022: Base COVID measures changed, Masks are not required for DOD personnel and visitors in facilities,
Screening testing for those not fully vaccinate is required. Personnel and visitors with symptoms or close to someone with COVID positive will wear masks!
Items on Sale
Have a look at the Meat Department, we have Manager's Specials every month!  
Or simply check the boards in our entry!  
Grocery, Produce, Bakery, and our Deli also offer great savings. Just take a look at our variety and look for the big signs with great prices!                                                       
In the Deli/Bakery we also offer all different kinds of trays, come by and find out what you prefer.
Either spicy or sweet trays are made by our Food Service Workers for your convenience.
You can choose which kind of tray you prefer and we cook it for you (like warm finger food, mozzarella sticks, chicken wings..etc)
or do you love sweet products like cookies, donuts, cupcakes etc...….we offer a big variety of products, put together for you.
Here also available on different days a week,  starting at 10:00 AM:
We serve Meat Balls every Monday, Thursday and Friday.
Pulled Pork is available on Tuesdays and Lasagne is ready for you on Wednesdays!!
So come by and taste our great lunch meals during your breaks throughout the week!!
Of course every day we still offer our good fresh made sandwiches........fill out the sandwich form, mark whatever you would like to have on your 
sandwich (meat, cheese, condiments etc) and you will enjoy eating only few minutes later!!
As always, we are happy to serve the best customers!! Thank you for your service!!
Produce offers a variety of platters, such are small, medium, large vegetable platters. Also a variety on fruit platters.
A platter for all your needs. Talk to our Store Worker in the Produce department, they are more than happy to assist you. You can choose which
kind of vegetable or fruit you want and they will cut them in finger food pieces. All you will have to add is ice cream or vanilla/chocolate sauce to
the fruits  or all kinds of dressings to the vegetables. Very easy also for your family BBQ. Come by, place the order and leave it up to us to
create a platter of fresh produce items for your healthy meal during 7 days a week.
Sidewalk Sales
     Next Sidewalk Sale at your Spangdahlem Commissary 
               will take place
     15 to 17 September 2023
      So, please mark your calendars!!!              
Department Telephone Numbers
The following phone numbers either work for DSN 452- and commercial 06565-61-
Secretary: 3601 (please call this number and we will transfer your call to the person/department you would like to speak to)
Commissary Officer: 3600
Assistant Commissary Officer: 3602
 
Special Information
                                            We are looking for YOU!
Are you interested in a job as a Bagger, here at your Spangdahlem Commissary????
Especially in the morning time we need you, but also any other time during the day!
Please come into the store talk to our Cashier at the registers or to anyone in the store,
they will point you out to the appropriate person to sign up for this job.
                      We are waiting for you, so please visit us soon!!!!!! 
                                                    Thanks!
              Join our noble cause to serve the most deserving.
                                  We are Hiring – Learn More!                                                                                                                                                                                                                                  https://www.usajobs.gov
              Self-Service Bagging is available at all times!
                           !!!  Commissary CLICK2GO   !!!!
Making the benefit more convenient for you!
Let your Spangdahlem commissary team do your shopping for you!
It is as easy as -order online-choose your time-pick up curbside! Fast and easy!
https://pprd-corp.commissaries.com/shopping/click-2-go
For more information please visit:
https://pprd-corp.commissaries.com/how-CLICK2GO-works
Commissary CLICK2GO number (49) 6565613600 
Learn how commissaries promote food security by providing quality products
at low prices and tips on nutrition:
https://pprd-corp.commissaries.com/stronger-together 
Our Dietitian Approved Thinking Outside the Box recipes offer quick, healthy
and economical solutions for your busy lifestyle:
https://pprd-corp.commissaries.com/recipes/canned-chicken-salad-sandwic…
Guest Rules
For our customers that love to cook and love to get some advises concerning cooking and recipes.
Here are our professionals showing you the steps:
JCCoE, headquartered at Fort Lee, advises and trains DOD culinary personnel, and serves as the focal point for all Army food program issues. DeCA's audio-visual team produced seven videos, featuring advance culinary instructors – Marine Gunnery Sgt. Tavis McGregor and Army Staff Sgt. Adam Berry – in the center's training kitchens as they prepared the following recipes:
Since July 30, these videos have been available on DeCA's YouTube and Facebook pages. The recipes are also in PDF format and can be downloaded and added to a shopping list.
Special Order Information
Please place your Special Order here at the commissary with one of our store workers.
They will hand out a Special form to you, where you can fill out what you need with UPC and quantity and also your information (name, phone, for when needed). Please also give the filled list to a store worker, so he can go over it with you, in case he has a question and would need to do changes. Afterwards the items will be ordered and will be ready for your pickup. But please place your order in time!! Thanks
The easiest though to place a Special Order is by simply ordering online through Click2Go!!!!!
From the News Room
Commissary Connection
Speeding Envelope
Stay Connected to Your Commissary!
Scroll To Top