Your Store Map Icon
130 Community Center Dr., BLDG 120
Sheppard AFB, TX 76311
United States
Commissary Leadership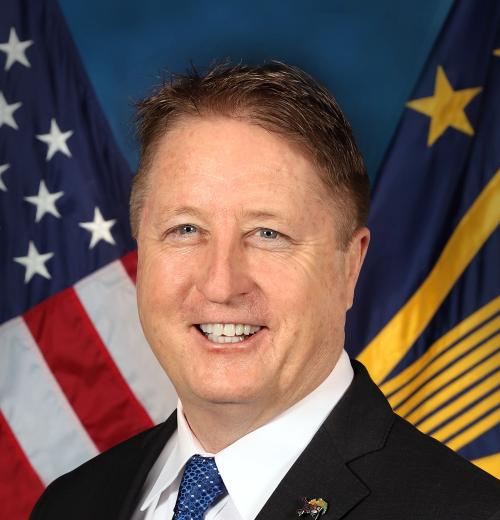 William F. Moore
Director & Chief Executive Officer of the Defense Commissary Agency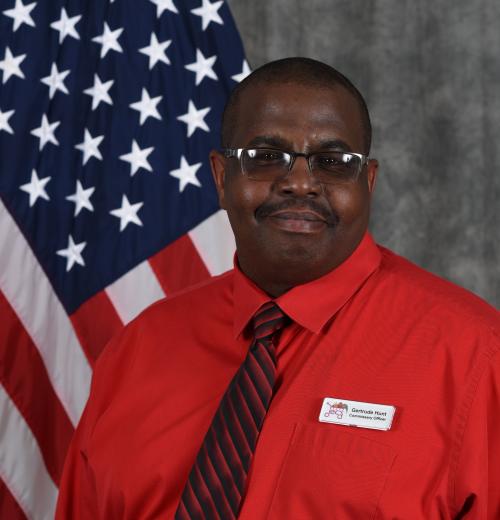 Gertrude Hunt
Commissary Officer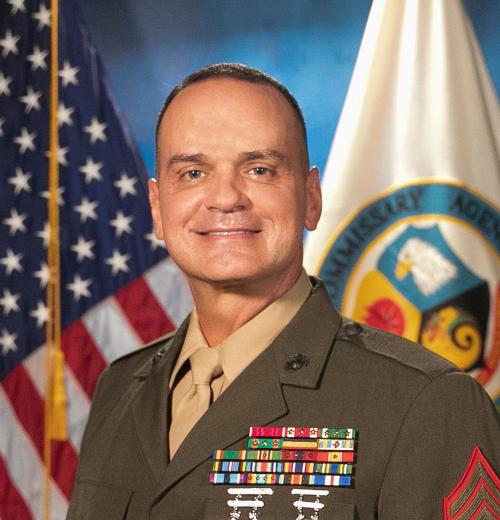 Sgt. Maj. Michael R. Saucedo, USMC
Senior Enlisted Advisor to the DeCA Director
William F. Moore
Director & Chief Executive Officer of the Defense Commissary Agency
Gertrude Hunt
Commissary Officer
Sgt. Maj. Michael R. Saucedo, USMC
Senior Enlisted Advisor to the DeCA Director
Store Information & Holiday Hours
Special Hours
Now Open 7 Days a Week!
Your Sheppard Commissary has been selected to participate in a 7-Day-a-Week Test Program. We will be open from 1100 to 1700 with limited operations. Patrons will be required to use the Self Check Out Registers only. the In-Lane registers, Deli/Bakery, and Custom Meat Orders will be unavailable on Mondays.
HOLIDAY HOURS:
December 24, 2022, Saturday, Christmas Eve- open ONLY from 0800-1600
December 25, 2022, Sunday, Christmas Day - Closed
January 1, 2023, Sunday, New Years Day- Closed
Items on Sale
Check our Produce Department for weekly specials. We will also be glad to make a fruit basket for you.
Stop by our Bakery Department to order a specialized photo cake. Don't forget to bring that special photo.
Don't forget to check out our specials in the Meat Department. 
If you don't see the cut or size you like, please ask one of our meat department employees and they will be glad to help.
Browse our biweekly sales flyers here. 
Find coupons and coupon links for hundreds of products for your Commissary Rewards Cards with thousands of digital coupons redeemable at any Commissary. Mobile application for both Apple and Android platforms allow customers access to their account review, and select coupons.
Department Telephone Numbers
Main Phone Number: 940-676-2901
Commissary Officer, Gertrude Hunt:  ext. 3001
Asst. Commissary Officer, Toddrick Thompson: ext.3002
Grocery Manager, Manda McIntyre: ext. 3009
Produce Manager, Jose DeJesus: ext. 3008
Meat Supervisor, Michael Lindsey: ext. 3007
Customer Service Supervisor, Joan Barker: ext. 3025/3013
Deli/Bakery Manager, Stacie Mahler: ext. 3227
Secretary,  Heather Pucci: ext. 3004
Special Information
Click2Go Online Ordering
Your Commissary Click2Go online shopping and curbside pickup service can access from your desktop or mobile devices. Visit the How Commissary Click2Go Works page for additional information such as payment details, accepted coupons, etc. Now Accepting SNAP EBT Card too!
The Defense Commissary Agency accepts the use of Military Star Cards in all of its stores to offer greater convenience to service members and their families. 
You can also use the Military Star Card on your Click2Go orders too!
Did you know that we also have Commissary gift cards?
Commissary Gift Cards are available in a range of denominations of $5 to $300 and are a great way to provide the necessities to your loved ones conveniently and quickly. Learn more here. 
Its the month of the Military Child!
Visit https://www.commissaries.com/military/child to enter our Earth Day Activity Contest for a chance to win 
a $25.00 Commissary Gift card!
If you wish to be added to our monthly Express Line to stay up to date on the Commissary happenings please email mailto:heather.pucci@deca.mil and put "ExpressLine" in the subject line
Guest Rules
Guests may enter the Commissary only when accompanies by an authorized patron. To protect the Commissary benefit, ID cards will be verified/scanned upon checkout. Only the ID cardholder is allowed to shop. 
Special Order Information
A 24-hour notice is required for all special orders.
From the News Room
Commissary Connection
Speeding Envelope
Stay Connected to Your Commissary!
Scroll To Top