Your Store Map Icon
701 George Street
Harrison Charter Township, MI 48045
United States
Commissary Leadership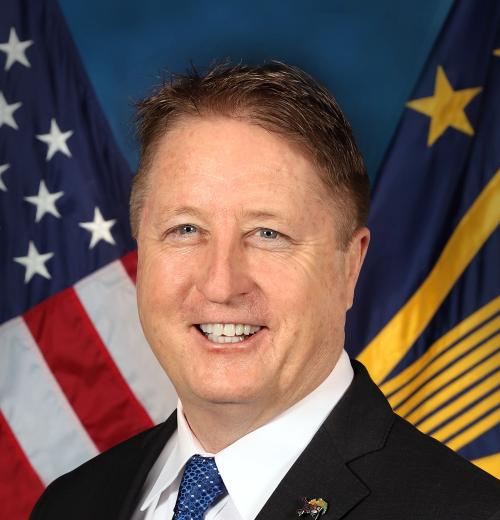 William F. Moore
Director & Chief Executive Officer of the Defense Commissary Agency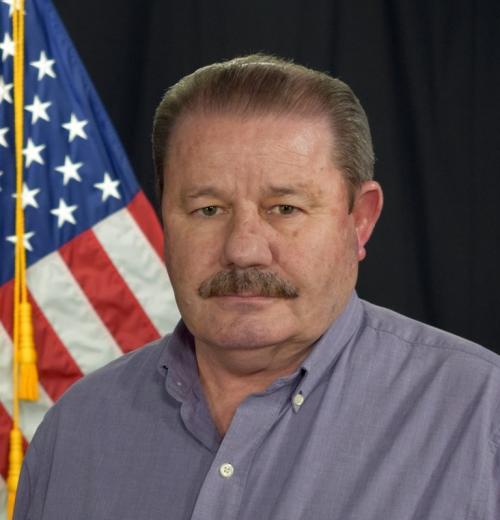 Donald McKeen
Store Director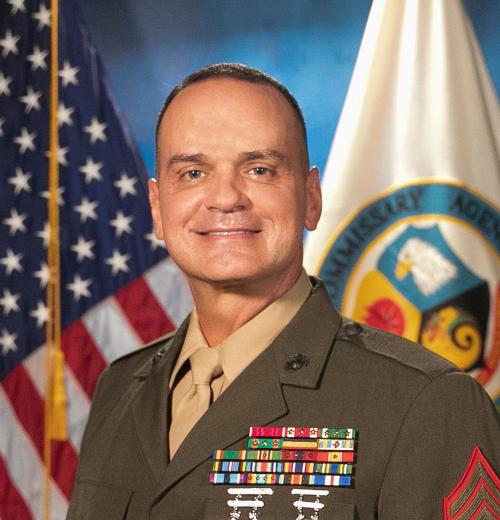 Sgt. Maj. Michael R. Saucedo, USMC
Senior Enlisted Advisor to the DeCA Director
William F. Moore
Director & Chief Executive Officer of the Defense Commissary Agency
Donald McKeen
Store Director
Sgt. Maj. Michael R. Saucedo, USMC
Senior Enlisted Advisor to the DeCA Director
Store Information & Holiday Hours
Special Hours
Your Selfridge ANGB Commissary wants to meet your shopping needs even more so we are extending our operational hours until 1900 daily!!
EFFECTIVE 19 JUNE 2022 - NEW STORE HOURS
SUNDAY: 1000-1900
MONDAY: CLOSED
TUESDAY: 0900-1900
WEDNESDAY: 0900-1900
THURSDAY: 0900-1900
FRIDAY: 0900-1900
SATURDAY: 1000-1900
Commissary CLICK2GO
Making the benefit more convenient for you!
Let your commissary team do your shopping for you! It is as easy as – order online – choose your time – pick up curbside! Fast and easy!
https://www.commissaries.com/shopping/click-2-go
For more information please visit: https://www.commissaries.com/how-CLICK2GO-works
Commissary CLICK2GO number:  (586)239-3413
Here's a brief rundown of Commissary CLICK2GO's features:
Easy-to-use navigation and search functions to help customers plan healthy meals and take care of their family's needs
Enhanced product information
Robust recipe features
Featured sales and promotions
Upgraded mobile-friendly experience
No service fee (it was waived on all orders for a limited time)
We temporarily authorize your card 25% of the item total. It helps account for charges like bottle deposit, final sales tax, and items sold by weight. As soon as your order is complete, we charge your card for exactly what was in your final order.
Your Selfridge ANGB Deli/Bakery has now increased their hours of operation to better serve YOU! Their operating hours are now Tuesday - Friday 0900-1900 and Saturday and Sunday 1000-1900.
Items on Sale
Items on Sale:
Please provide 24 hours advance notice for the following special orders:
For the Deli, call 586-239-4535 to special order meat and sandwich trays for a party or gathering.
For the Bakery, call 586-239-4535, to order a cake or dessert for special occasions.
For the Meat Department, call 586-239-4531 and if you do not get an answer please call the main number and press 8 and ask to speak to someone in the meat department to place your order. There are no orders too small or too large. We will gladly assist you with all your requests.
For Produce, use 586-239-4124 to order a fruit or veggie tray.
Sidewalk Sales
Your Selfridge ANGB Commissary is bringing you a Sidewalk Sale on September 16 - 18. Stay tuned for details!
Department Telephone Numbers
Commissary Main Number, 586.239.5570
Select 1: Customer Service, 586.239.4876
Select 2: Deli/Bakery, 586.239.4535
Select 3: Grocery Department, 586.239.5554
Select 4: Produce Department, 586.239.4124
Select 5: Meat Department, 586.239.4531
Select 6: Store Administrator, 586.239.4286
Select 7: Store Director, 586.239.4278
Select 8: Secretary, 586.239.4464
Special Information
Selfridge ANGB Air Show is July 9 & 10! 
For Commissary Patrons wishing to visit your Selfridge ANGB Commissary, it is recommended to use the Golf Gate located off of North River Road to avoid any air show traffic. Please see Guest Rules below for any visitors. 
Department of Defense has expanded access to the Military Commissaries and Exchanges! Visit the link below for more information.
www.militaryonesource.mil/expanding-access
Your Selfridge ANGB Commissary will soon be offering CLICK2GO starting the week of August 2, 2021. Visit the link below for more details.
https://commissaries.com/how-CLICK2GO-works
Subscribe to Express Line
If you would like to subscribe to Express Line, send an email to: SelfridgeANGB.Commissary@deca.mil Include "Subscribe me to Express Line" in the subject line.
Guest Rules
Welcome back guest shoppers! Please see the revised guidance on mask policy.
DoD Guidance – If the local COVID-19 community levels are low or medium, then facemasks are optional for all persons entering the facility, regardless of vaccination status.  If the local COVID-19 community levels are high, then facemasks are required for all persons entering the facility, regardless of vaccination status. 
Currently, Macomb County Levels are "Low" so no facemasks are required at this time. Check back weekly for updated information. 
Please keep socially distancing to the best of your ability as we try and continue to provide a safe shopping experience. If you have any questions about the policy changes, please do not hesitate to ask a staff member or manager to assist you.
Animals in the Commissary
Disabled patrons who rely on service animals trained to assist them will be permitted to bring their service animals into the commissary while shopping. Service animals are defined as dogs that are individually trained to do work or perform tasks for people with disabilities. Examples of such work or tasks include guiding people who are blind, alerting people who are deaf, pulling a wheelchair, alerting and protecting a person who is having a seizure, reminding a person with mental illness to take prescribed medications, calming a person with Post Traumatic Stress Disorder (PTSD) during an anxiety attack, or performing other duties. Service animals are working animals, not pets.
Dogs whose sole function is to provide comfort or emotional support do not qualify as service animals under the Americans with Disabilities Act (ADA), 28 C.F.R., Part 36, "Nondiscrimination on the Basis of Disability by Public Accommodations and in Commercial Facilities, (Reference (bb)).
Special Order Information
Need something special for your event? Your commissary accepts special orders on our products. Contact your store for more information.
From the News Room
Commissary Connection
Speeding Envelope
Stay Connected to Your Commissary!
Scroll To Top