Your Store Map Icon
Bldg 51094 Basilone Road
PO Box 555210
MCB Camp Pendleton, CA 92055
United States
Commissary Leadership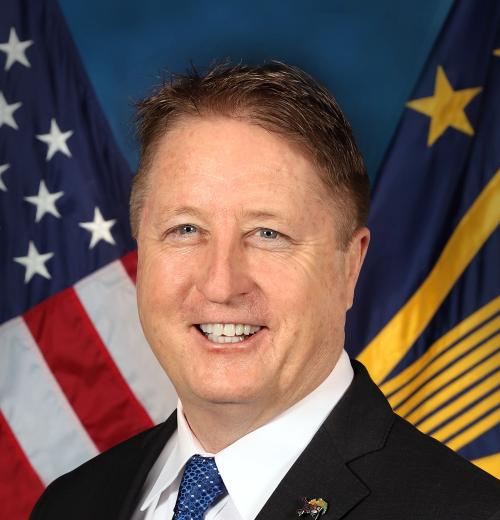 William F. Moore
Director & Chief Executive Officer of the Defense Commissary Agency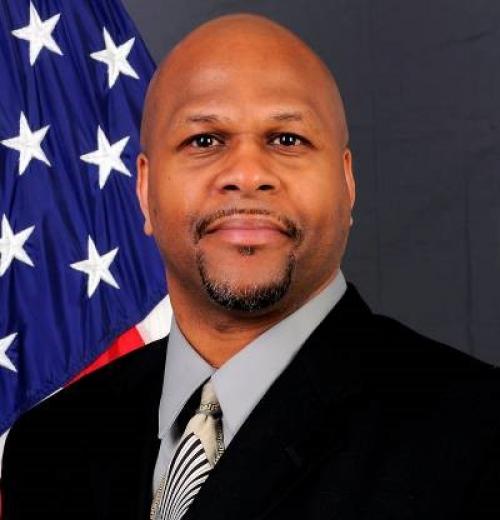 Michael Johnson
Store Director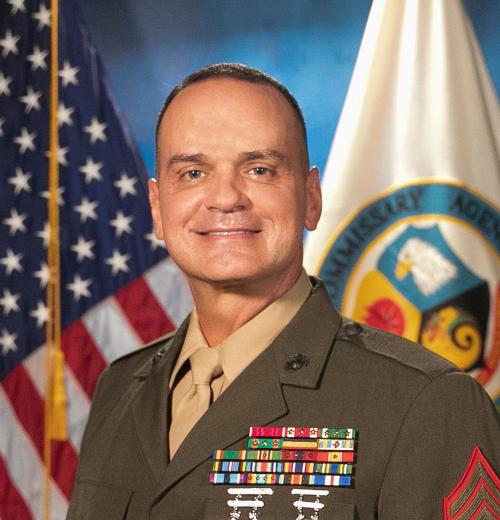 Sgt. Maj. Michael R. Saucedo, USMC
Senior Enlisted Advisor to the DeCA Director
William F. Moore
Director & Chief Executive Officer of the Defense Commissary Agency
Michael Johnson
Store Director
Sgt. Maj. Michael R. Saucedo, USMC
Senior Enlisted Advisor to the DeCA Director
Store Information & Holiday Hours
Special Hours
Disabled and Handicapped patrons "ONLY" may SHOP at  the Commissary from 0900 - 0930.
Early Bird shoppers from 0930-1030 (self checkout only).
Items on Sale
Click on the banner in the upper right hand corner to see inside the latest Sales Flyer, good from July 4 to July 17, and learn about our items on sale.
Try our Thinking Outside the Box recipe for a tasty Chicken Enchilada Casserole
Join us for "The Thrill of the Grill" from June 6 to Sept. 5 and take advantage of significant savings on select fresh meat, produce and essentials for your  grilling events. Be sure to use our helpful Thrill of the Grill Shopping List 
GROCERY DEPARTMENT:
OxiClean Versatile Stain Remover 80 oz. $10.24
SeaPak Jumbo Butterfly Shrimp 32 oz. $9.49
Nutri-Grain Breakfast Bars  8 count $1.49
BUY ONE, GET ONE FREE 7/4/22 to 7/17/22
Jimmy Dean 7 oz. Breakfast Bowls $2.49
St. Ives Face Scrub 6 oz. $3.99
Nature's Bounty Apple Cider Vinegar 500 mg Gummies 50ct. $13.29
Klondike Frozen Dairy Desserts 5 oz. pouch 6 ct. $4.59
PRODUCE DEPARTMENT:
White Nectarines 2 lbs. for $5.00
White Peaches 2 lbs. for $5.00
Corn on the Cob all Varieties $.60 each
Seedless Watermelon $5.49 each
Save more than $30 through Your Pathway to Savings with Instant Savings and BOGO Free on select items and much more.
No Rewards Card? No problem! We've got you covered. We're offering savings to everyone! Just look for the Pathway to Savings shelf tags at your commissary for prices you can't afford to miss.
Be sure to take full advantage of your benefit and savings by shopping your San Onofre Commissary. We've got you covered!
Sidewalk Sales
No sidewalk sale at this time.
Department Telephone Numbers
Annex Store Manager: 760.725.7903 ext. 3011 
Grocery Manager: 760.725.7903 ext. 3010
Produce Manager: 760.725.7903 ext. 3029
Customer Service: 760.725.7903 ext. 3028
Special Information
HOLIDAY HOURS:
December 25, 2022, Sunday, Christmas Day - Closed
January 1, 2023, Sunday, New Years Day- Closed 
Summer BBQ:  Planning to fire up the grill? Pick up your charcoal, wood, chips, soda, potato salad, baked beans, corn on the cob, steaks, and hamburgers.  Need a custom fruit platter? No problem. We have everything you need to make your summer BBQ a success.
Guest Rules
Guests may enter the commissary only when accompanied by an authorized patron. To protect the commissary benefit, I.D. cards will be verified upon checkout.
Military Star Card
The San Onofre Commissary is now accepting the Military Star Card.
EBT Card
The San Onofre Commissary now accepts EBT Card.
Fresh Cut Flowers
Come and visit the Produce Department and check out our wide variety of fresh cut flowers.
Daily Fresh Cut Fruit Program: 
We offer fresh cut fruit available every day for lunch and dinner. 
Join Our Team:
San Onofre Commissary is currently hiring for several positions including: Store Workers and Store Associates. Please visit usajobs.gov to apply for our vacancies. Come be a part of our success.
Special Order Information
The Produce Department Team is here to help you with your party needs. Let us make a fruit or vegetable tray, or a gift basket for your special occasion. If you would like to place a special order, call 760.763.3020 or see any of our friendly and helpful staff.
From the News Room
Commissary Connection
Speeding Envelope
Stay Connected to Your Commissary!
Scroll To Top