Your Store Map Icon
Rota Naval Base, BLDG 3300B
11520 Rota Cádiz
Spain
Commissary Leadership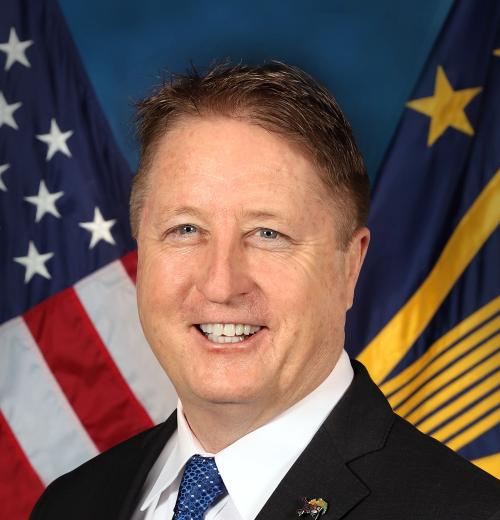 William F. Moore
Director & Chief Executive Officer of the Defense Commissary Agency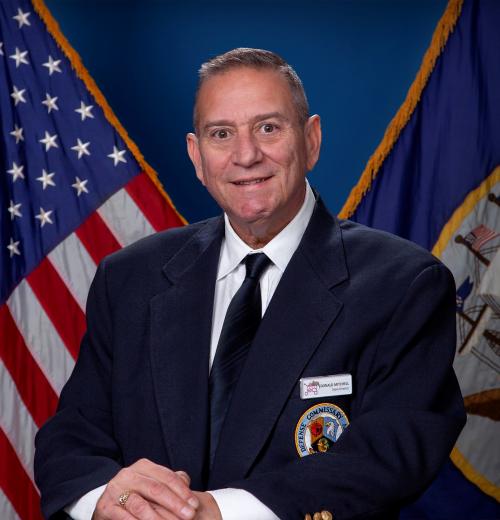 Donald L. Mitchell
Store Director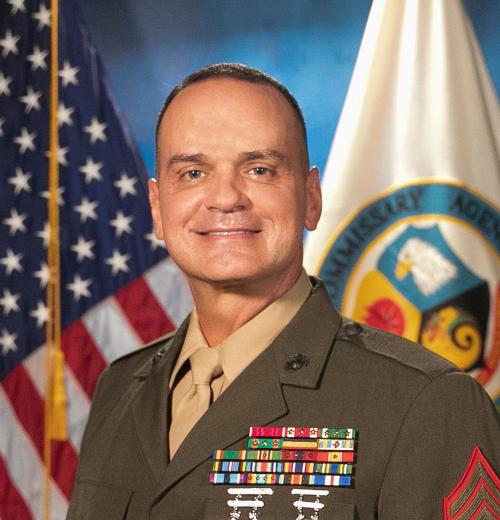 Sgt. Maj. Michael R. Saucedo, USMC
Senior Enlisted Advisor to the DeCA Director
William F. Moore
Director & Chief Executive Officer of the Defense Commissary Agency
Donald L. Mitchell
Store Director
Sgt. Maj. Michael R. Saucedo, USMC
Senior Enlisted Advisor to the DeCA Director
Store Information & Holiday Hours
Items on Sale
Rewards Card
Note: Internet Explorer may have issues displaying the sales flyer. For the best viewing experience please use Chrome, Firefox, or Edge.
Save time and money with the Commissary Rewards Card! Manufacturers have provided coupons for our customers to help make the most of your benefit.
Simply pick up your Rewards Card at any location worldwide and create an account on the shop.commissaries.com website. Patrons with a Rewards Card previously registered online are not required to set up a customer account and re-register their card through the new customer portal. These customers can log in to the new site using their existing account information.
Once you have registered your Rewards Card you can view and clip digital coupons on the CLICK2GO website at shop.commissaries.com. 
How to Clip Coupons:
1. Visit shop.commissaries.com. If you have not had an account on shop.commissaries.com or MyCommissary you will need to create an account. Patrons who previously used my.commissaries.com can log in using their existing account information.
2. Click on "Coupons" under the "Savings" menu item. 
3. Search or browse for desired coupons. You can browse by category by using the menu on the left. When you see a coupon you like simply click "Clip & Save" below the coupon to claim it. You will see a pop-up showing the coupon details and the button will change to "clipped".
rewards-and-savings/savings-center/featured-items-sales-flyer
Featured Items and Sales Flyer
No Rewards Card? No problem!
Click Here to Find Your Pathway to Savings in this week's flyer.
View the Sales Flyer
The Commissary provides a unique, exclusive benefit to members of the military community and their family. We are always looking for ways to pass on savings to our patrons. If you are a Commissary patron, click the Sales Flyer button above. We hope this information will show that your Commissary is definitely worth the trip!
Note: Internet Explorer may have issues displaying the sales flyer. For the best viewing experience please use Chrome, Firefox, or Edge.
Sidewalk Sales
IT's coming bigger than ever, mark your calendar
"May Super Sidewalk Sale"
Thursday May 26th - Friday May 27th - 1200 - 1700
All patrons must show the Spanish ID (TEI). Only US citizens logistically supported by the United States Government to be in the Kingdom of Spain may gain entry.
Department Telephone Numbers
Store phone points of contact
Secretary                   956 82 1266
Store Administrator   956 82 1264
Grocery Manager      956 82 1265
Emergency needs call store director +34 646 49 2622  EMAIL:donald.mitchell@deca.mil
Special Information
                                                               Talking Point
Commissary Information that keeps you in the loop.                                                                
COVID-19 Worldwide Supply Chain Impacts
>>COVID-19 continues to affect worldwide activities, which has impacted DeCA's ability to provide an uninterrupted grocery benefit to our 236 commissaries.
Manufacturer cuts, ship delays, port congestion, labor, driver and raw material shortages have all affected stock levels in our Distribution Centers, which have led to product delays and longer than expected periods of product unavailability.
These interruptions are unpredictable and affect dry shelf-stable, frozen and chill products. Our greatest impact is to our chill products, which are date sensitive.
These chill products include alternative milks (lactose free, almond), cheese, lunch meat, breakfast meats, sour cream, cream cheese, non-dairy creamers, canned biscuits, butter, margarine and yogurt (this excludes any chill items your commissary may get from local sources, i.e. milk and eggs).
DeCA is doing everything possible to push manufactures to prioritize product to our commissaries and find alternative product sources when products become unavailable.
DeCA remains committed to providing a world-class grocery benefit to our valued military communities and we appreciate your patience and understanding as we continue to work through these trying and often uncertain times.
_______________________________________________________________________________________________________________________________
May is Military Appreciation Month
As an example of our continued appreciation for your service, allow us to serve you through our CLICK2GO program! In addition to the money you'll save shopping your commissary, save time through the convenience of on-line ordering and getting your groceries delivered right to your car!
Commissary CLICK2GO Online Ordering | Commissaries
Commissaries demonstrate their appreciation to our Military Service Members and their Families by trying to give "a little more back" in the month of May!
Most commissaries will host a 3-4 day outdoor weekend sidewalk sale during the month of May.
Sidewalk sales will offer extra savings on a variety of everyday items, putting "a little more back" into the pockets of our deserving service members who protect and serve our country.
During sidewalk sales may include products such as cold cereals, snacks (nuts, chips, candy), flavored water and juices, energy drinks, beverages, pet food, international foods, baking goods, canned goods, non-food items (paper towels, toilet paper, wipes, cleaning products), baby products, and health and beauty products.
Overseas customers should contact their local stores to see what specific sidewalk sale promotions are occurring in their community. 
Check out the May 8th Sales Flyer: Includes savings related to Sidewalk Sales, Cinco de Mayo, Military Spouse Appreciation Day, Mother's Day and so much more! Featured Items and Sales Flyer | Commissaries
Did you know…?
…your Commissary is a benefit of your Military Service and supports military members of all ranks, their Families, retirees and their Families? Safe and convenient locations near you!
…Congress mandates that the Commissary must save an average of at least 23.7% in total grocery costs, when compared to off-base grocery stores near your military installation?
…DeCA is constantly collaborating with industry partners to lower prices and maximize your savings? Routinely visit your commissary to take advantage of these special deals!!
…the Commissary Brands like Freedom's Choice, Home Base, TopCare and others are of equal or better quality compared to national brands and most come at a cheaper price?
…stateside Commissaries have reduced prices on hundreds of popular brands to emphasize the value of your Commissary benefit and provide you with Your Everyday Savings? Just look for the orange YES!
…you can submit a request to your Commissary Store Director for any products your Commissary doesn't carry?  Just ask, we'll let you know if we can get it in your store.
…the commissaries.com website has over 200 meal plans and 179 of them are Dietitian Approved recipes? Many of these can be prepared in microwaves for our service members living in dorms or barracks. Our products are safe, healthy and always inspected!!
Guest Rules
"Command mandate – all personnel required to wear a mask inside all DoD buildings."
All patrons must show the Spanish ID (TEI). Only US citizens logistically supported by the United States Government to be in the Kingdom of Spain may gain entry.
Special Order Information
                 CLICK2GO is HERE!
"authorized shoppers only" MUST HAVE A TEI card
This service is NOT authorized for retirees or local nationals.
CLICK2GO is our online ordering and curbside service. Get the convenience of having your grocery ordered and ready for pickup at the time of your request!
Access this service anywhere you have internet access, including through your mobile device. Rewards Cards and Military Star Cards may also be used for this service. Place orders in four steps using Chrome:
Create an account
Order online
Pick your date/time
Payment must be made at time of pick up.
Learn how CLICK2GO works.
Create a CLICK2GO account(link is external).
To reach a CLICK2GO associate, call 956-82-1292
Orders may be placed at anytime after 1100am, Pick Up Tuesday thru Friday, no weekends at this time.
IMPORTANT NOTICE: "International Phone Numbers"
Currently Commissary CLICK2GO only accepts U.S. phone numbers. Please use a U.S. phone number when creating your Commissary CLICK2GO account. We are working to resolve this issue and apologize for any inconvenience.
For all your special order needs, please call our store admin at 956-82-1292
email Carmen.Candau.es@deca.mil
From the News Room
Commissary Connection
Speeding Envelope
Stay Connected to Your Commissary!
Scroll To Top