Your Store Map Icon
923 Macon St., BLDG 923
Robins AFB, GA 31098
United States
Commissary Leadership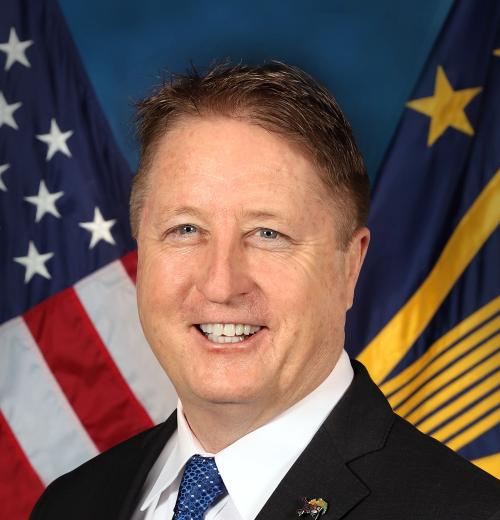 William F. Moore
Director & Chief Executive Officer of the Defense Commissary Agency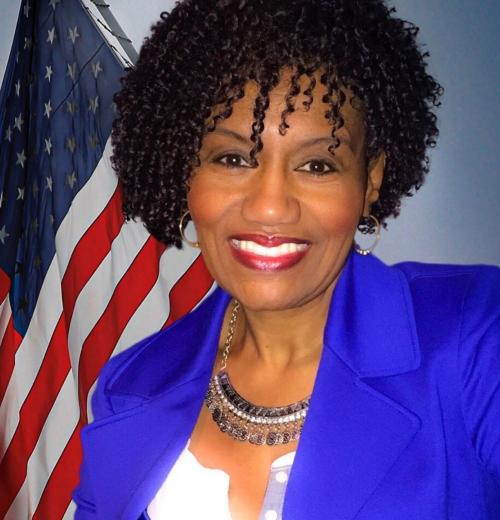 Debbie L. Walker
Store Director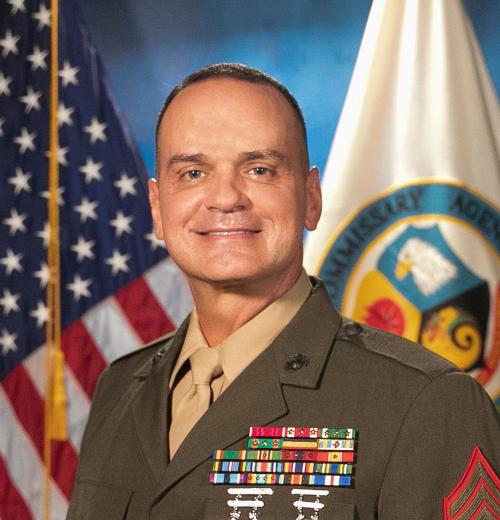 Sgt. Maj. Michael R. Saucedo, USMC
Senior Enlisted Advisor to the DeCA Director
William F. Moore
Director & Chief Executive Officer of the Defense Commissary Agency
Debbie L. Walker
Store Director
Sgt. Maj. Michael R. Saucedo, USMC
Senior Enlisted Advisor to the DeCA Director
Store Information & Holiday Hours
Special Hours
Physically Disabled are allowed to shop 30 minutes early prior to opening hours.
Items on Sale
Current Promotions
Check out our current promotions through out the store.
Robins AFB Commissary will hold a Side Walk Sale May 5-8th.
Sidewalk Sales
Due to unforeseen circumstances, the monthly Guard and Reserve on-site sales at Marietta Family Support Center are suspended until further notice.
May is Military Appreciation Month!!!
To show our appreciation, your Robins AFB Commissary will be holding a sidewalk sale May 5-8th.
Come join us for a weekend full of savings, and always, thank you for shopping at your Robins AFB Commissary!
Department Telephone Numbers
Produce Department: 478.222.7632
Meat Department: 478.222.7634
Deli/Bakery: 478.222.7663
Customer Service: 478.222.7630 or 478.222.7637
Special Information
Welcome Home Veterans!
Starting Jan. 1, all service-connected disabled veterans, Purple Heart recipients, former prisoners of war and primary veteran caregivers will be eligible to shop at commissaries worldwide. Learn more online, or call the store at 478-222-7618 for more information.
Express Line Newsletter
If you would like to be placed on our email contact list to receive periodic information on events happening at your Robins AFB Commissary, email us at: RobinsAFB.Commissary@deca.mil and type 'Subscribe-Robins' in the Subject line.
For Marietta, put 'Subscribe-Marietta" in the subject line. We will promptly add you to our contact list. We will send you notices of upcoming sales, and send you the monthly commissary newsletter. For Marietta we will send the Robins sales and other information.
Robins AFB Commissary CLICK2GO!
The Defense Commissary Agency's new online ordering/curbside delivery service has arrived at the Robins Commissary.  
Making the benefit more convenient for you!
Let your commissary team do your shopping for you! It is as easy as – order online – choose your time – pick up curbside! Fast and easy!
https://www.commissaries.com/shopping/click-2-go
For more information please visit: https://www.commissaries.com/how-CLICK2GO-works
Guest Rules
UPDATE AS OF March 3, 2022
Authorized patrons are allowed to bring guests into the commissary..
Everyone entering the commissary, regardless of
vaccination status, ARE NOT required to wear a mask at all times.
Shopping 6 feet apart (social distancing) is encouraged.
THESE RULES AND LIMITATIONS WILL STAY IN PLACE UNTIL FURTHER GUIDANCE IS PROVIDED OR THE DIRECTION HAS BEEN RESCINDED.
Special Order Information
A 24-hour notice is required for the following special orders:
Produce
Fruit baskets are available for your special event or for that special someone. Produce has all the goodness of fresh fruits and vegetables for your parties or dinners. Let us make your fruit and vegetable trays for your holiday meals and parties. Call 478.222.7632.
Meat
Contact the Meat Department and place your meat order for that special dinner, cookouts/ etc. Depending on your needs, more notification than 24 hours may be required. Please call 478.222.7634.
Special order a whole pig for that really special occasion! We need 14 days to order. We can get two sizes: whole small 20-35lbs and whole large 30-70lbs.
Bakery
The Bakery can make that special cake, cupcakes and pastries for your special occasions. They can create muffin, cupcake, and cookies\trays for your next party. Please call 478.222.7663.
Deli
The Deli Department can have your party trays (meat and cheese) made available. Special order your party tray today! We also make sandwich trays. Call 478.222.7663.
Sushi
Call the Sushi Department for your sushi needs. Fresh sushi trays are made on a daily basis. Call 478.222.7663 for any special requests.
From the News Room
Commissary Connection
Speeding Envelope
Stay Connected to Your Commissary!
Scroll To Top