Your Store Map Icon
Building 3224, Acton Drive
Redstone Arsenal, AL 35898-7210
United States
Commissary Leadership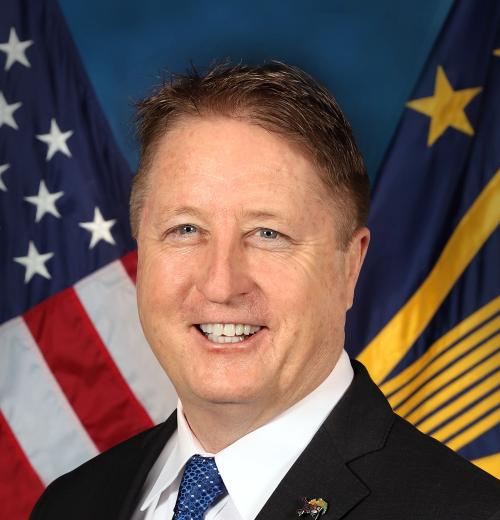 William F. Moore
Director & Chief Executive Officer of the Defense Commissary Agency
Samuel B. Somerville
Store Director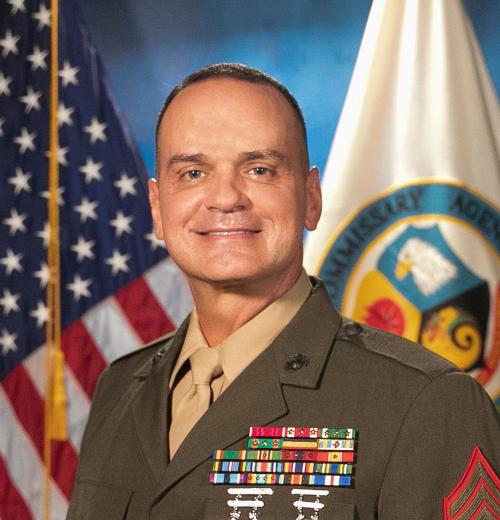 Sgt. Maj. Michael R. Saucedo, USMC
Senior Enlisted Advisor to the DeCA Director
William F. Moore
Director & Chief Executive Officer of the Defense Commissary Agency
Samuel B. Somerville
Store Director
Sgt. Maj. Michael R. Saucedo, USMC
Senior Enlisted Advisor to the DeCA Director
Store Information & Holiday Hours
Special Hours
 NO "early bird" shopping hours
.
Items on Sale
Your Everyday Savings (YES!)
Commissary prices on hundreds of popular items are now even lower. Learn more about the YES! Program.
Commissary Store Brands
Commissary store brands offer high-quality, low-cost private label options for commissary patrons. These brands are Freedom's Choice for food items; HomeBase for nonfood items; Full Circle Market for healthy, USDA-organic-certified and GMO-free options; Tippy Toes for baby and child care items; TopCare for health and beauty products.
Sidewalk Sales
Mark Your CALENDARS!!!
Sidewalk Sale September 15, 16, & 17th.
Come join us for 3 days full of saving and always, Thank you for shopping at your Redstone Commissary.
Department Telephone Numbers
Redstone Commissary Management Team
Samuel Somerville, Store Director, 256.876.3517 Ext. 3134
Brandon Jelson, Asst. Store Director, 256-876-3517 Ext. 3140
brandon.jelson@deca.mil
Darlene McPherson, Store Manager, 256.876.3517 Ext 3162
James West, Grocery Manager, 256.876.3517, Ext 3164
Rodney Pendleton, Meat Manager, 256.876.3517, Ext 3158
Bennie Jones, Produce Manager, 256.876.3517, Ext 3159
John Randolph, Customer Service Mgt., 256.876.3517, Ext 3151
Special Information
Expanded Patronage
All service-connected disabled veterans, Purple Heart recipients, former prisoners of war and primary veteran caregivers will be eligible to shop at commissaries worldwide.
Learn more about this new program, or to determine eligibility, visit a local VA medical facility; call 1-877-222-VETS (8387), Monday through Friday from 8 a.m. until 8 p.m., Eastern time or apply online at VA.gov.
Team Redstone-
Below is the lateness guidance from the Command regarding the wearing of face mask on the installation.
We have been monitoring the number of COVID cases for the last week, and unfortunately the CDC data has put RSA back in the "Substantial" level.
 These conditions dictated by Deputy SECDEF directive (July 28, 2021) based on CDC recommendations, dictated that "In areas of substantial or high community transmission, DoD requires all Service members, Federal employees, onsite contractor employees, and visitors, regardless of vaccination status, to wear a mask in an indoor setting in installations and other facilities owned, leased or otherwise controlled by DoD."
 For vaccinated personnel to remove masks, RSA must be below 49.99 New cases per 100K in the AOI and must be below 7.99% in Percent Positive.
 For the last week, we have been consistently above 50 cases per 100K in the 5 county AOI that we monitor (for both Local and CDC reported rates).
 In the interest of keeping our workforce healthy, effective immediately, I am directing all RSA employees to mask up when they enter a Federal Building;  we will stay at this condition until after the New Year at which time we will monitor CDC data for changes.  This guidance doesn't change the recent testing directives required for unvaccinated personnel.
Thank you for your continued support and understanding.
Use Commissary CLICK2GO
         The best way to save valuable shopping time is to use Commissary CLICK2GO, the online shopping and curbside pickup service, available at select locations. Shop from the comfort of your own home and schedule a pickup time. The commissary staff will do all your shopping and have it ready to load in your car when you drive up to the pickup location. And it just got better.  The Commissary Click2Go service fees have been waived for a limited time.
Guest Rules
Guests may enter the commissary only when accompanied by an authorized patron. To protect the commissary benefit, I.D. cards will be verified upon checkout.
Special Order Information
Your bakery and deli can create meat and cheese trays or/and sandwich trays. Please call 256.876.3517 and provide a two-hour notice.
From the News Room
Commissary Connection
Speeding Envelope
Stay Connected to Your Commissary!
Scroll To Top