Your Store Map Icon
Bldg. 275 Camp Bright St., Naval Base
Santa Rita 96915
Guam
Commissary Leadership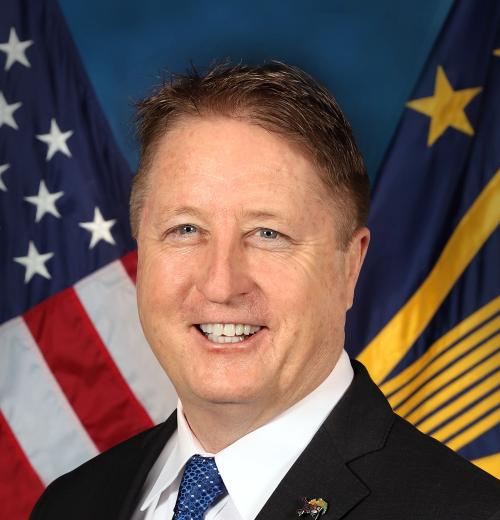 William F. Moore
Director & Chief Executive Officer of the Defense Commissary Agency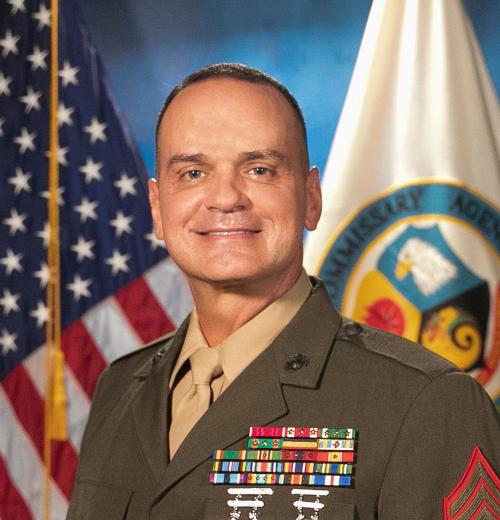 Sgt. Maj. Michael R. Saucedo, USMC
Senior Enlisted Advisor to the DeCA Director
William F. Moore
Director & Chief Executive Officer of the Defense Commissary Agency
Sgt. Maj. Michael R. Saucedo, USMC
Senior Enlisted Advisor to the DeCA Director
Store Information & Holiday Hours
Special Hours
The Orote Commissary has adjusted our day of closure. We will close on Monday and open on Tuesday effective 14 March 2022.
The next federal holiday is Monday May 30 - Memorial Day and the Orote Commissary will be closed that day.
Items on Sale
No items on sale at this time.
Sidewalk Sales
No sidewalk sales at this time.
Department Telephone Numbers
Main number is: 671.339.5177
The department managers numbers are:
Grocery Department Manager, Annie Nangauta: 671.333.5177
Produce Department Manager, John Rodriguez 671.333.4228
Meat Department Manager, John Quinata: 671.333.4223
Customer Service Manager, Daniel Hernandez: 671.333.4225
Deli/Bakery Manager, Roselita Haas : 671.333.4231
Secretary, Danica Tuason: 671.339.2125
Store Manager, Andre Reid  671.339.7156
Store Administrator, Lenora Martinez-Balajadia: 671.339.7156
Store Director, Leslie Carroll: 671.339.5173
Special Information
Early Bird hours 0800-1000 Tuesday through Sunday.
20 Items or fewer Self Checkout Only. Regular lanes open at 1000.
Effective 14 March 2022, the Orote Commissary will be closed on Monday and open on Tuesday. This will help us to better serve the NBG community.
Purchase of more than 5 (five) items of any commodity has been deemed excessive and will be turned away at the register.
Click 2 Go - on line ordering with curbside pick up is currently available at the Orote commissary. Hours of operation for Click 2 Go are 1000 - 1600 Tuesday -  Friday.
On line ordering is NOT available on Federal Holidays, Monday (we're closed) or Saturday and Sunday
Naval Base Guam command has reinstated the requirement for wearing a mask. The Orote Commissary is supporting this command requirement. If you forget or lose your mask, we can provide one for you.
Guest Rules
The NBG Commander requires advance approval to bring guests into the Orote Commissary. As a general rule, only authorized patrons are permitted entry into the Orote Commissary, however, there are exceptions to this rule when approved by the Base Commander. When an authorized patron has the Commander's approval to bring a guest into the commissary, the guest is not permitted to shop.  This policy restricts access and helps to minimize the potential for abuse of privileges. To protect the commissary benefit, ID cards will be verified upon entry and again at checkout.
Masks are mandated for all persons entering the Orote Commissary.
Special Order Information
Did you know that we can process special orders in all of our departments? Need a special cut of meat for that barbecue this weekend? How about a fruit or vegetable tray for a special occasion? Need a large quantity of a particular item from our Grocery Department? Stop by the ID desk and pick up a special order form. This form works in all of our departments.
If you need assistance, have the ID desk page the Duty Manager. We'll be happy to assist you in completing your special order. Grocery items require at least 48 hours, but all other departments can have your special order ready with at least 24 hours notice. Thank you for shopping at the Orote Commissary!
The Deli Bakery does amazing cakes!! Be sure to give them 24 hours notice to personalize your special cake!!
From the News Room
Commissary Connection
Speeding Envelope
Stay Connected to Your Commissary!
Scroll To Top