Your Store Map Icon
615 Gunfighter Ave., BLDG 2706
Mountain Home AFB, ID 83648-5249
United States
Commissary Leadership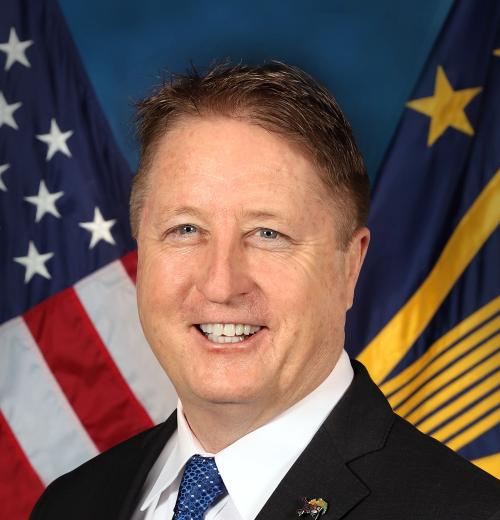 William F. Moore
Director & Chief Executive Officer of the Defense Commissary Agency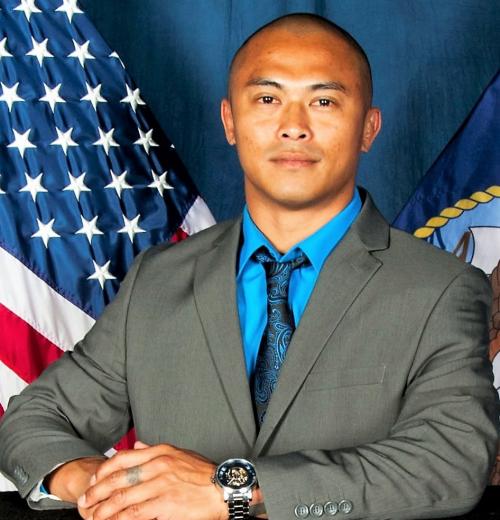 John Guevarra
Store Director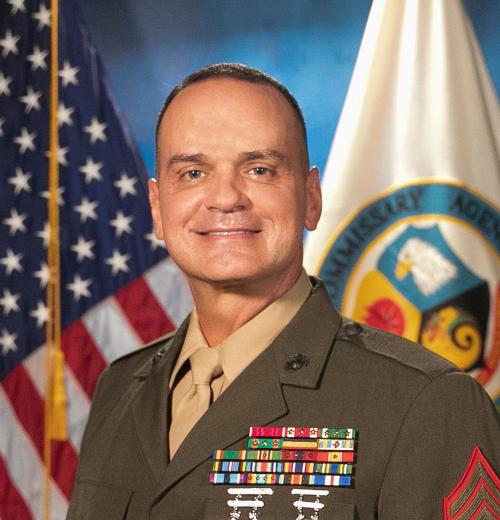 Sgt. Maj. Michael R. Saucedo, USMC
Senior Enlisted Advisor to the DeCA Director
William F. Moore
Director & Chief Executive Officer of the Defense Commissary Agency
John Guevarra
Store Director
Sgt. Maj. Michael R. Saucedo, USMC
Senior Enlisted Advisor to the DeCA Director
Store Information & Holiday Hours
Special Hours
Holiday Closures For "Your Mountain Home Commissary"
Thanksgiving November 24, 2022
Christmas Day December 25, 2022
New Year's Day January 01, 2023
Holiday Early Closing
"Your Mountain Home Commissary" will close early at 1600 on December 24, 2022.
Items on Sale
No items on sale at this time.
Department Telephone Numbers
Commissary Main Number: 208.828.2163 + Phone Extensions:
Store Director: x 3001
Store Manager x3004
Grocery Manager: x 3004
Produce Manager: x 3004
Meat Department: x 3004
Customer Service: x 3004
Secretary: x 3004
Special Information
"Your"  Mountain Home Commissary would like to thank you for shopping with us and would like to know how your shopping experience was. Please visit https://mydeca.me/receipt to take a brief survey. We strive to make your experience with us an enjoyable one and would appreciate your feedback.
CLICK2GO IS HERE AT; "YOUR MOUNTAIN HOME COMMISSARY", HAVE YOU TRIED IT YET?
Commissary CLICK2GO
Making the benefit more convenient for you!
Let your commissary team do your shopping for you! It is as easy as – order online – choose your time – pick up curbside! Fast and easy!
https://www.commissaries.com/shopping/click-2-go
For more information please visit: https://www.commissaries.com/how-CLICK2GO-works
Commissary CLICK2GO number:  208*828*2163 X3425
ATTENTION!
Commissary Hours
OPEN AT 10AM SUN-SAT 
DeCA encourages the use of credit and debit transactions to limit the handling of cash and coins.
Questions or concerns please contact us, we are here to help.
Stay Connected to Your Commissary Benefit
COMMISSARIES.COM: Visit https://www.commissaries.com/ to learn more about the Defense Commissary Agency: check out the latest news, find a store near you, see what's on sale, create a shopping list, learn of food and product recalls, scan employment opportunities, read frequently asked questions, submit a customer comment form online through DeCA's Your Action Line and more.
FACEBOOK: Visit www.facebook.com/YourCommissary, DeCA's Facebook page, where you can post comments and share news, photos and videos.
YOUTUBE: To see DeCA's latest videos, visit www.youtube.com/DefenseCommissary
TWITTER: To see DeCA's latest "tweets," Profile / Twitter
PINTEREST: To see DeCA's theme-based image collections, visit http://www.pinterest.com/YourCommissary
FLICKR: To see DeCA's latest photographs, visit http://www.flickr.com/photos/commissary/
INSTAGRAM: To see DeCA's latest photographs, visit https://www.instagram.com/yourcommissary/
Guest Rules
Guests may enter the commissary only when accompanied by an authorized patron. To protect the commissary benefit, I.D. cards will be verified upon checkout.
Special Order Information
Did you know that the meat department offers special cuts of meat, our meat cutters will cut your steak to your desired thickness. Stop by the meat department and let Gary or George make your grilling experience wonderful.
Please give us 24 hours notice. Call 208*828*2163 X 3004 to order.
Grilling Tips
1: Start with a clean grill. Don't let last night's salmon skin impart a fishy-char flavor to tonight's chicken breasts. Use a sturdy metal brush to clean the grates in between uses. (This is easiest when the grill is hot.)
2: Don't move the food around. In general, the fewer times you flip something, the better (once is ideal for most meats). If the meat is stuck to the grill, let it cook more — it will unstick itself when it's ready for flipping.
3: Don't squeeze or flatten meats. Yes, I know that burst of sizzling flame that comes from squishing a burger with spatula is tempting. But you know what is creating that flame burst? Fat. And you know what fat is? Juicy flavor. Don't squish meat, because you will squeeze out the taste and moisture.
4: Keep a spray bottle handy for flare-ups. Flames are not your food's friends — they will char it unpleasantly. Keep a spray bottle filled with water handy; this will allow you to dampen flare-ups without interfering with heat.
5: Buy a meat thermometer. Unless you are a very experienced cook, it is hard to tell meat's temperature merely by touching it. (Although if you are interested, here's how to do it: Touch the meat. If it's soft like the flesh between your index finger and thumb, it's rare. If it's soft like your cheek, it's medium-rare, and if it's firm like your forehead it's well-done.) More accurate for most of us: A quick check of temp from a thermometer. Your confidence in grilling will skyrocket with this one $10 purchase.
6: Avoid putting cold foods straight on the grill. Letting meat come to temperature on the counter for 30 minutes before grilling will help it cook more evenly. (If you are looking for a rare sear, however — like if you're grilling tuna, for example — then chilled is the way the go!)
7: Undercook foods, just slightly. Carryover cooking is a real thing — food continues to cook after it leaves the grill. You can expect food temperature to go up about five degrees after leaving the grill, so plan accordingly.
8: Rest all meat! Allow the meat to sit undisturbed (and unsliced!) for five to 15 minutes after cooking, as this will allow the juices to redistribute. The bigger the piece of meat, the longer the rest time. Resting meat is an important key to juicy results.
9: Don't over-char to cook through meat with bones. No one wants to eat meat covered in thick, black char. If you have thicker meats with bones, such as chicken thighs or legs, cook them on high heat to get a nice crust, and then move to lower, indirect heat on the grill. This will allow the meat to cook through more slowly without overcooking the outside. Or, consider par-cooking the chicken in an oven for 15 to 20 minutes before grilling. Also great to precook: ribs!
10: Keep it simple when serving a crowd. Managing numerous cook times for different proteins and veggies can easily become stressful, and it can result in errors and overcooking. Keep the protein options down as much as possible, and offer variety in some interesting side dishes, sauces or condiments.
From the News Room
Commissary Connection
Speeding Envelope
Stay Connected to Your Commissary!
Scroll To Top