Your Store Map Icon
53327 Derby Court
Bldg 313
McConnell Air Force Base, KS 67221-3662
United States
Commissary Leadership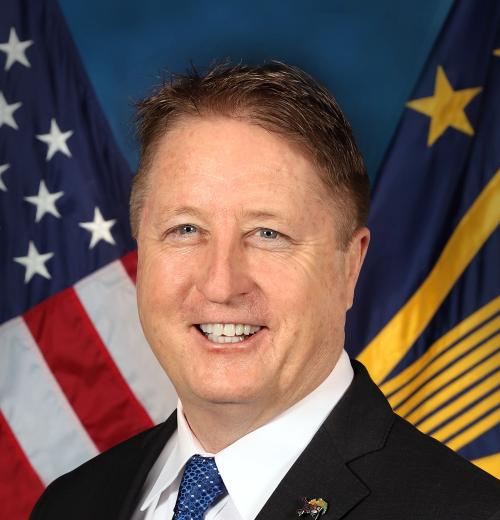 William F. Moore
Director & Chief Executive Officer of the Defense Commissary Agency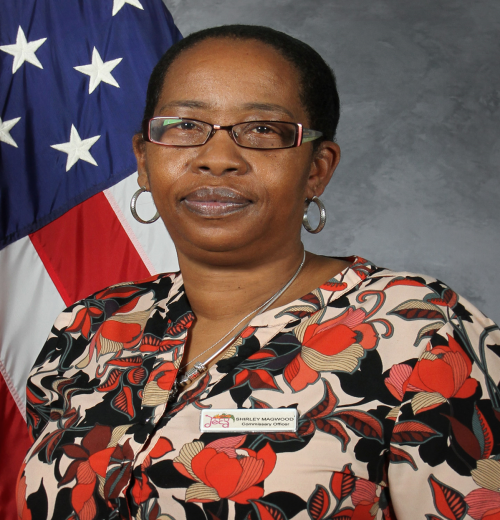 Ms. Shirley Magwood
McConnell Commissary Officer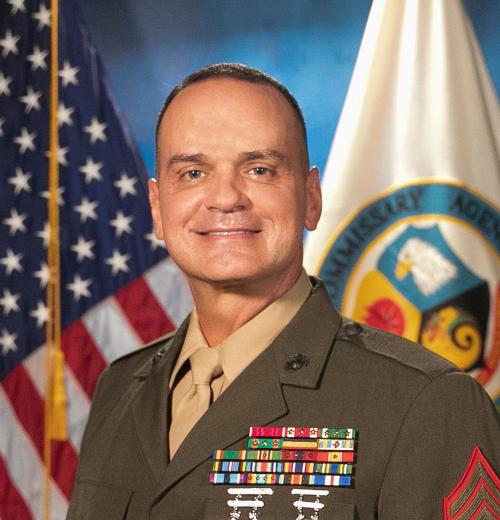 Sgt. Maj. Michael R. Saucedo, USMC
Senior Enlisted Advisor to the DeCA Director
William F. Moore
Director & Chief Executive Officer of the Defense Commissary Agency
Ms. Shirley Magwood
McConnell Commissary Officer
Sgt. Maj. Michael R. Saucedo, USMC
Senior Enlisted Advisor to the DeCA Director
Store Information & Holiday Hours
Special Hours
CLOSED: Monday 04 JULY 2022 Observation of Independence Day.
Seven-day shopping arrives at McConnell Air Force Base Commissary
MCCONNELL AIR FORCE BASE, Kansas – The McConnell Air Force Base Commissary is pleased to announce the store will be open seven days a week starting June 6.
   The new Monday opening is part of a Defense Commissary Agency pilot program and will offer limited services, from 1000hrs to 1500hrs with items such as:
Self-checkout registers only
Debit/credit card and cash payment only
Fresh meat will be available, but no meat cutters will be onsite for special orders
Deli/bakery will not be open; Pre-made sandwiches, salads (ie. grab and go) will be available
    The commissary is providing this pilot to determine how well seven-day shopping will be received by the McConnell Air Force Base community.
   "We are piloting an extra day of shopping to see if this helps improve the shopping experience for the McConnell community," said Shirley Magwood, McConnell Air Force Base Commissary store director. "The commissary benefit is a significant boost to military quality of life, and we are exploring various ways like seven-day shopping to help our customers maximize it."
DeCA's new program is part of ongoing improvements and convenience the agency is piloting to better serve its customers and improve their benefit. Visit the McConnell Air Force Base store page or commissaries.com for store hours and more information.  
Sidewalk Sales
Thank you all for supporting the Spring fling sale, there is no schedule date at this time for the next sidewalk sale. 
Keep visiting your McConnell commissary or our web-page for updates.
Department Telephone Numbers
Store Director-Shirley Magwood 316-759-5621  x3001  Cell - 804-835-4730
Store Administrator - Carl Petrisor - 316-759-5621 x 3002
Grocery Manager - Vincent Henderson - 316-759-5621 x 3009
Customer Service Manager: Brandon Hatfield 316.759.5621 x 3012
Meat Department: Gregory Barlow - 316.759.5621 x 3007
Produce Department: Vacant - 316.759.5621 x 3008 - All Management can assist
Secretary: Thomas Flanagan - 316.759.5621 x 0
Deli/Bakery: 316.759.5621 x 3027
Special Information
Update - EFFECTIVE  24 April 2022 - "early bird" shopping hours remain suspended to allow more time for cleaning and re-stocking our store.
*** Disabled and handicap patrons will be allowed to shop 30 minutes prior to regular business hours TUESDAY-SATURDAY ONLY***
**We have expanded our Click to Go hours and pick up times. 
We now offer additional click to go pick up opportunities every half hour.  Click 2 Go new time slots are 11:30 - 1800 Tuesday to Friday, speak with our trusted staff for more information or visit our webpages for more information. www.commissaries.com and select McConnell Commissary from the drop down locations.
Coming soon!!! Click to Go delivery and drop off - We will update our webpage as those dates become available.
As a reminder you can use your Military Star Card to secure purchases in the commissary. 
Thursday 30 June 2022 - we will host the Purina Dog show on the side lawn.  Show times are 10am, 12 noon and 3pm.  Please join us for one of these exciting events. 
Guest Rules
Command mandate –  McConnell AFB, KS (MAFB) Force Health Protection Guidance (9 Mar 22)
MAFB Installation COVID Mitigation:  includes on the installation and other facilities owned, leased, or otherwise controlled by the DoD for all service members, civilian employees, dependents or residents of base housing, onsite contractor employees, and visitors.
When the COVID-19 Community Level is declared LOW:
(1) Mask wear: Required for unvaccinated/not fully vaccinated individuals
Special Order Information
Special orders are accepted by all staff members, so feel free to place your special request, with a member of our trusted staff, during your next shopping trip. 
A 48 hours notice is preferred.
From the News Room
Commissary Connection
Speeding Envelope
Stay Connected to Your Commissary!
Scroll To Top