Your Store Map Icon
2908 N. Boundary Blvd.
MacDill AFB, FL 33621-5009
United States
Commissary Leadership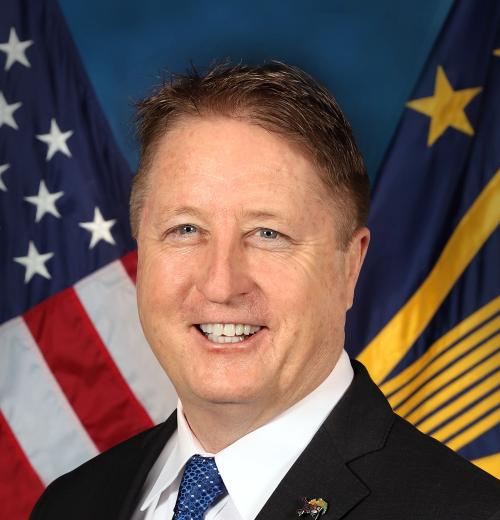 William F. Moore
Director & Chief Executive Officer of the Defense Commissary Agency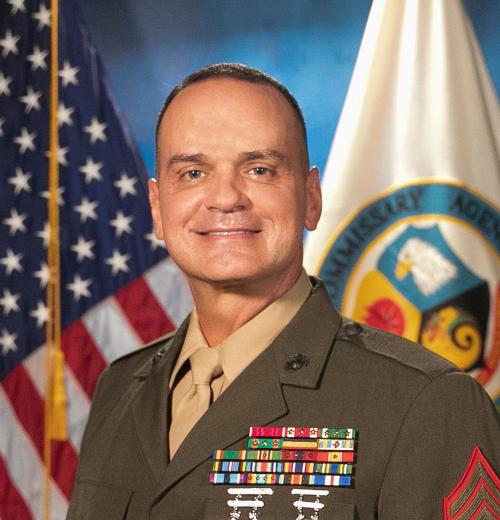 Sgt. Maj. Michael R. Saucedo, USMC
Senior Enlisted Advisor to the DeCA Director
William F. Moore
Director & Chief Executive Officer of the Defense Commissary Agency
Sgt. Maj. Michael R. Saucedo, USMC
Senior Enlisted Advisor to the DeCA Director
Store Information & Holiday Hours
Special Hours
YOUR SAVINGS, NOW WITH DELIVERY!
You can get your savings delivered right to your doorstep with convenience of Commissary Click2Go Delivery.
Visit https://shop.commissaries.com/getdelivery for more information.
Prefer to pick up on your way home? Save time and let your commissary team do your shopping for you! It is as easy as:
Order online: https://shop.commissaries.com/
Choose your time – we'll select and bag your groceries.
Pick up curbside!
For more information please visit: https://www.commissaries.com/how-CLICK2GO-works
COMMISSARY CLICK2GO is here. Pick up times Mon-Fri, 1100 - 1800. During Holiday's  1100 - 1600
Independence Day, July 4th hours will be 0900-1700.
"Give the Gift of Commissary Groceries." Commissary Gift Cards can be purchased online and inside the commissary at the customer service desk. Anyone can purchase these gift cards, but the recipients must be an authorized patron. You can select an "open value" card from as little as $5 to as much as $300 per card.
Early bird hours are suspended until further notice.
shop.commissaries.com
COVID-19, MacDill AFB is HP CHARLIE effective 6/4/2022.
FROM: 6 ARW/CC
It is mandatory for wearing mask in side the Commissary.
Expanded privilege - Starting Jan 1, 2020 all service-connected disabled veterans, Purple Heart recipients, former prisoners of war and primary veteran caregivers will be eligible to shop at commissaries worldwide. For more information on this new program, go to www.militaryonesource.mil/expanding-access, or to determine eligibility, visit a local VA medical facility: call 1-877-222-VETS (8387), Monday through Friday from 8 a.m. until 8 p.m., Eastern time or apply online at VA.gov.
Stay Informed with your local commissary happenings. Send an e-mail to Ms. Barbara Berg at Barbara.berg@deca.mil with the subject Express Line to subscribe to our monthly newsletter.
Animals in the Commissary
Service Dogs Welcome. No other animals allowed.
Service dogs specifically trained to aid our disabled patrons are welcome in our commissaries.
Our Store Management will gladly answer any questions you may have!
Thank you for your cooperation.
Items on Sale
Your Everyday Savings (YES!)
Enjoy consistently lower prices on the items you love! Learn how the YES! Program saves you money.
Sidewalk Sales
Your MacDill Commissary will be holding a sidewalk sale Sept 14th to 17th. Hours will be 0900-1700.
Come join us for 4 days full of savings, and always, thank you for shopping at your MacDill Commissary!
Department Telephone Numbers
Grocery: 813.828.8609
Produce: 813.828.4657
Meat: 813.828.8412 / 4015
Customer Service: 813.828.8912 / 8913
Seafood: 813.828.3420
Bakery: 813.828.8914
Deli: 813.828.3444
Special Information
In-Store Wi-Fi
Commissary shoppers can now enjoy free in-store Wi-Fi.
Guest Rules
ID card scanning is in effect at all commissaries worldwide 100% ID check conducted at central checkouts. Visitors may accompany authorized patrons into the commissary: however, the installation commander has the authority to restrict visitors from entering installation facilities. Only authorized patrons are allowed to make purchases. When you present your ID card at the register, the cashier must conduct visual verification to confirm that you are the cardholder by looking at the photograph on your card. In addition, DoD Instruction 1330.17 grants installation commanders the discretion to institute 100% ID checks at commissary entrances for security purposes. Because these are separate requirements, your card must be shown and scanned at the register, even if it was also shown at the entrance: we regret any inconvenience this may cause you.
Special Order Information
Need something special for your event? Your commissary accepts special orders on our products. Contact your store for more information.
From the News Room
Commissary Connection
Speeding Envelope
Stay Connected to Your Commissary!
Scroll To Top