Your Store Map Icon
Bldg 790 Sixth Street
Little Rock Air Force Base, AR 72099
United States
Commissary Leadership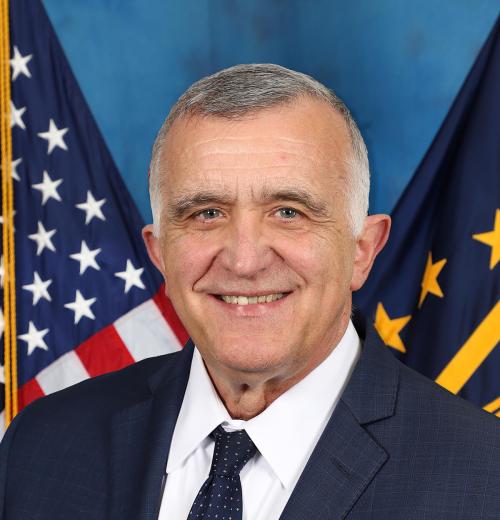 John E. Hall
Director and Chief Executive Officer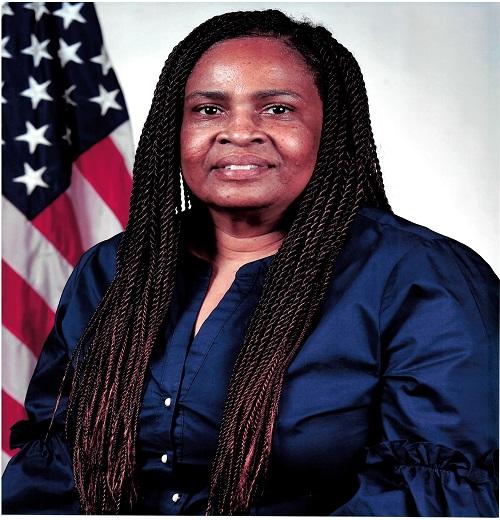 Stephanie Guel
Store Director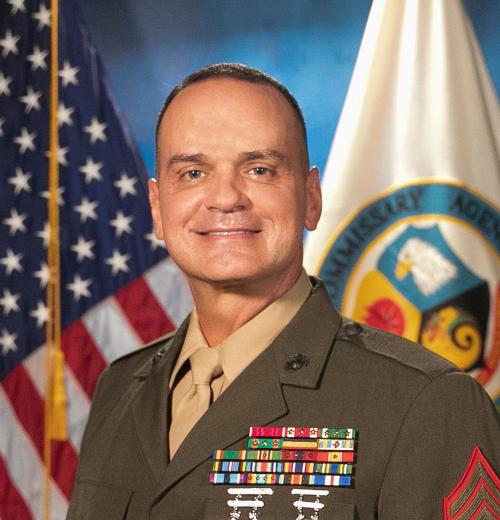 Sgt. Maj. Michael R. Saucedo, USMC
Senior Enlisted Advisor to the DeCA Director
John E. Hall
Director and Chief Executive Officer
Stephanie Guel
Store Director
Sgt. Maj. Michael R. Saucedo, USMC
Senior Enlisted Advisor to the DeCA Director
Store Information & Holiday Hours
Special Hours
LRAFB Commissary Normal Operating Hours:
Sunday-Monday 1000-1800hrs
Tuesday-Saturday 0900-1900hrs
Please note that on Mondays, the Commissary only offers limited services; Deli/Bakery closed but there are pre-made sandwiches and salads available.
Your Point of Sale (POS) will be Self Check out lanes and limited bagger services are offered on Mondays.
The Commissary is open every holiday EXCEPT Thanksgiving Day, Christmas Day and New Years Day
Inclement Weather:
Should Little Rock AFB experience Inclement Weather, the Commissary will follow Inclement Weather protocol as instructed by the Wing. 
Sidewalk Sales
At this time, there are no Sidewalk Sales scheduled.
Department Telephone Numbers
Customer Service Dept.: 987-6990 x 3025/3012 Supervisor:
Meat Dept: 987-6990 x 3007 Manager: Greg Jobe
Produce Dept: 987-6990 x 3008 Manager: Amanda Austin
Grocery Dept: 987-6990 x 3009 Manager: Diana Banag
Admin: 987-6990 x 3016-3019
Deli/Bakery 987-6990 x3027/3227 Manager: Meaghen Wren
Secretary/ Supply Tech: 987-6990 x 3004 
Special Information
CLICK2GO down for maintenance:
If you utilize our CLICK2GO program, please note that the system will be down an estimated 18hrs due to maintenance beginning June 4 2023 Sunday at 2000hrs and ending on June 5 2023 Monday at 1200hrs.
The Savvy Shopper Sales Flyer will also be unavailable during this timeframe.
Customers will need to refresh their browsers and/or update their Commissary CLICK2GO mobile app following the maintenance.
We apologize for the inconvenience but appreciate your patience!
Meat Dept. Power Boxes:
The Meat Dept. offers Power Boxes. In the boxes, there are different cuts of Meats. Please call 501-987-6990 x3007 or see one of the Meat Dept. employees for more information on these Power Boxes.
Front End Checkout:
The Commissary has 4 Self-Check Out registers. 
The Express Lane is Register 1 with 20 items or less.
Registers 8 and 9 are now UNLIMITED Self-bagging registers.
Military Star Card
We  accept the AAFES Military Star Card. Use your Military Star Card and earn reward points. Please contact AAFES Customer Service on how you can apply and learn more about the Military Star Card
eWIC
We now accept all eWIC transactions at registers 1-9 only.
EBT
EBT transactions cannot be processed through the Self-Checkouts. Please use all In-Lane registers (1-9) for these transactions.
Guest Rules
Expanded Shopping Privileges:
The Department of Defense expanded commissary shopping privileges in theU.S. effective 1 January 2020 as part of the Purple Heart and Disabled Veterans Equal Access Act of 2018, included in the John S. McCain National Defense Authorization Act for Fiscal Year 2019.
Access was expanded to include:
- Veterans with any service-connected disability
- Purple Heart recipients
- Former Prisoners of war, and
- Individuals approved and designated as the primary family caregivers of eligible Veterans under the Department of Veterans Affairs Program of Comprehensive Assistance for Family Caregivers
Find out how you can start shopping: https://pprd-corp.commissaries.com/extended-eligibility
Unauthorized Shoppers:
Individuals who do not possess a Military ID, (Active Duty, Retired, Dependent, Guard/Reserve and VA expanded eligible) must be accompanied by an authorized shopper/sponsor. Only Authorized shoppers can purchase items in the Commissary.
Service Animals:
Only Service animals are welcomed into the Commissary. We ask that your Service animal not be placed in the shopping carts.
Special Order Information
Deli/Bakery, Produce and Meat Departments
Produce Department: To place an order for a veggie or fruit tray call 987-6990 x 3008/3108.
Deli/Bakery Department: For sandwich, meat and/or cheese trays call 987-6990 x 3027/3227. (Please allow at least a 24-48hr notice on these specially made trays).
Have a birthday coming up? The Deli/Bakery has its very own cake decorator (Please allow 24-48hr or more notice, due to staffing).
Grocery Department
Did you know you could place special orders for those popular items you always seem to miss when you come to shop? 
Stop by the Customer Service window located at the front of the store and ask to place a special order. Or, you can speak to one of our store workers to place your order.
Please have a description of the item and UPC # available. If it's not something we carry in the commissary, bring the information with you and we will try our best to locate that product and try to carry it in the store.
From the News Room
Commissary Connection
Speeding Envelope
Stay Connected to Your Commissary!
Scroll To Top