Your Store Map Icon
1180 Amphibious Drive
Virginia Beach, VA 23459-2699
United States
Commissary Leadership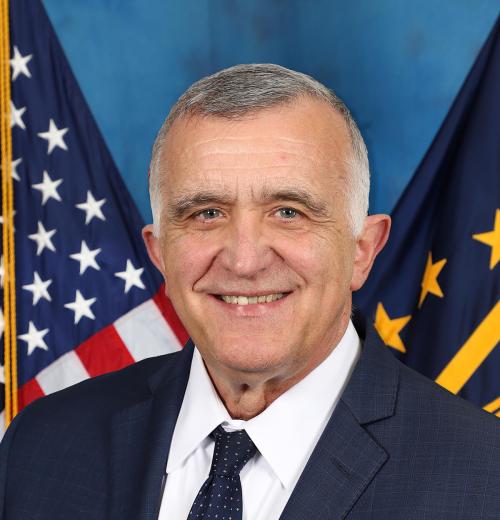 John E. Hall
Director and Chief Executive Officer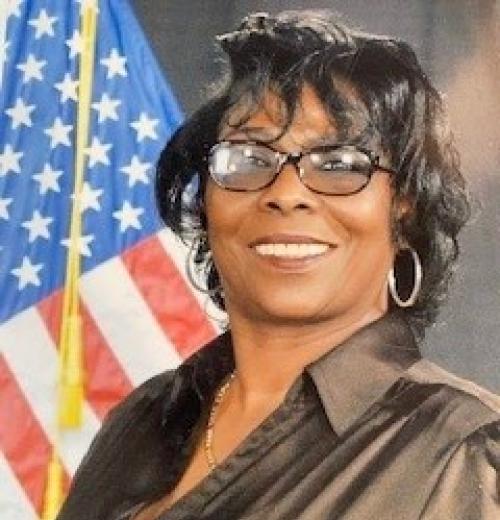 Cathy D. Riddick
Store Director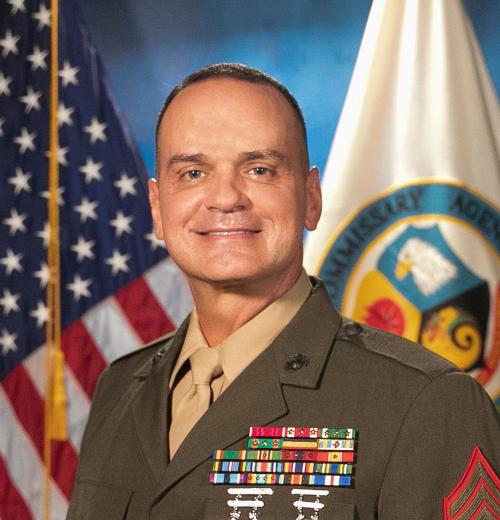 Sgt. Maj. Michael R. Saucedo, USMC
Senior Enlisted Advisor to the DeCA Director
John E. Hall
Director and Chief Executive Officer
Cathy D. Riddick
Store Director
Sgt. Maj. Michael R. Saucedo, USMC
Senior Enlisted Advisor to the DeCA Director
Store Information & Holiday Hours
Special Hours
May 29th - Memorial Day - 0830 - 1630 (Early Closure)
Items on Sale
Check out the latest Flyer.
Per guidance provided by CDC and Base Installation mask wearing is no longer required.
Patrons who opt to wear mask can do so if they choose.
PLEASE CONTINUE TO PRACTICE SOCIAL DISTANCING FROM FELLOW CUSTOMERS.
YOUR HEALTH AND SAFETY REMAINS OUR TOP PRIORITY!
DELI ORDERING MADE EASY AT Little Creek COMMISSARY DELI/BAKERY
Authorized shoppers can now order custom subs, wraps, paninis and a wide variety of deli meats, cheeses, salads and party trays from the Little Creek Commissary Deli/Bakery using the new deli ordering app.   
Commissary patrons can download this FREE app from Google Play Store or Apple App Store.  Within the App, patrons will find a picture driven interface where they will be able to quickly go through the ordering process.  As patrons move from screen to screen, they will be able to customize their order: from the amount of meat and cheese, to how it is sliced, to the toppings on your custom sandwich.  Just follow the on-screen prompts.
With a few clicks of a button, patrons will be able to submit an order directly to the deli/bakery!  The app even allows for patrons to order ahead and schedule a day and time for pickup.  When an order is ready for pick up, the app sends a notification to the patron.  Orders can be picked up in the designated pick-up area within the deli/bakery department. 
Save time!  Enjoy the convenience! For more information on the new deli ordering app, please visit this informational website www.commissarydeli.net Download today .
Come and see what special events we have in store for you:
Your Everyday Savings (YES!)
We've lowered prices on items you buy most frequently. Look for the YES! labels on commissary shelves.
Thank you for shopping @ your Little Creek Commissary.
Department Telephone Numbers
Main Number 757-464-3561
CLICK2GO 757.464.3561 Ext 3425
Store Director Office 757-464-3561 ext. 3001
Customer Service  X 3025
Customer Service Manager X 3012
Meat Dept. X 3007
Produce Dept. X 3008
Grocery Dept. X 3009
Seafood Dept. X 3028
Deli and Bakery Dept. X 3227
Management Support X 3016/3018
Receiving Office X 3006
Secretary X 3004
Special Information
Join our noble cause to serve the most deserving.
We are Hiring - Learn More!
CLICK2GO is our online ordering and curbside service. Get the convenience of having your grocery ordered and ready for pickup at the time of your request!
Access this service anywhere you have internet access, including through your mobile device. We accept Visa, Discover, American Express, Master card ,Rewards Cards and Military Star Cards may also be used for this service. Online payment only. The $4.95 service fee has been waived for all patrons. No minimum order size or dollar amount required and customers can order 24/7 up to six days in advance.  Place orders in four steps:
Create an account
Order online
Pick your time
Pay on line and Pick up
Learn how CLICK2GO works.
https://pprd-corp.commissaries.com/how-CLICK2GO-works
Create a CLICK2GO account.
https://pprd-corp.commissaries.com/shopping/click-2-go
To reach a CLICK2GO associate, call 757.464.3561 Ext 3425
More Ways to Save
Now accepting the Military Star Card!
Rewards Cards
Now available DeCA's gift from $5.00 to $500.00.
Store Aisle Directory
Aisle 1B                                 
Peanut Butter
Jams/Jelly
Mayonnaise
Salad Dressing
Pickles
Ketchup
Mustard
Relish
Olives
Vinegar
Aisle 2A
BBQ/ Marinades
Oil & Shortenings
Baking Needs
Cake Decorating
Cake Mix
Flour
Aisle 2B
Dry Fruit
Can Fruit
Gravy/Seasonings
Spices/Extracts
Sugar
Sugar Substitutes
Confectioner's Sugar
Foil Pans
Aisle 3A
Canned Vegetables
Tomato Sauce/Paste
Ramen
Soup
Potatoes
Stuffing
Pudding
Jell-O/Gelatin
Aisle 3B
Pork & Beans
Microwavable Meals
Prepared Dinners
Can Meat
Can Fish
Can Pasta
Dry Pasta
Pasta Sauce
Pizza Sauce/Pizza Crust
Aisle 4A
Rice
Dry Beans
Hispanic
Goya
Asian
Aisle 4B
Gourmet
German
Virginia Finest
Powered Beverage
Tea
Cocoa
Can Milk
Coffee Creamer
Coffee/Instant
K-Cups
Aisle 5A
Isotonic
Aseptic
Kids Drinks
Apple Juice
Juice Blends
Tomato Juice
Aisle 5B
Cold Cereal
Hot Cereal
Pancake Mix
Aisle 6A
Toaster Pastry
Granola Bars
Snack Cracker
Specialty Cracker
Cookies/Crackers
Aisle 6B
Canister Snacks
Non-Chocolate
Chocolate
Rice Cakes
Popcorn
Nuts
Misc. Snacks
Aisle 7A
New Age Beverage
Energy Drink
Chips
Healthy Chips
Aisle 7B
Soda
Premium Soda
Mixers
Premium Water
Water
Sparkling Water
Aisle 8A
Baby Formula
Baby Food/Juice
Baby Feeding
Baby Beauty/Wipes
Diapers
Feminine Hygiene
Shaving
Adult Incontinence
Aisle 8B
Travel Size
First Aid
Antacids
Analgesics
Sports Vitamins
Vitamins
Organic HBA
General Health
Adult Diet/Nutrition
Aisle 9A
Foot Care/Hosiery
Facial Tissue
Hair Care
Body Wash
Deodorant
Skin Care
Oral Care
Aisle 9B
Bath Tissue
Paper Towels
Aisle 10A
Laundry Detergent
Fabric Softener
Bleach
Wax/Polish
Aisle 10B
Insecticides
Tape
Gadgets
 Skill-craft Gourmet
Skill-craft Home Care
Air Fresheners
Dish/Gloves/Sponges
Household Cleaners
Aisle 11A
Charcoal
Napkins
Cups/Plates
Bags/Wraps
Aisle 11B
Skill-craft Gear To Go
Skill-craft Kitchen Center
Light Bulbs
Can Cat Food
Dry Cat Food
Cat/Dog Club Pack
Cat Litter
Pet Supplies
Aisle 12 A
Birdseed
Fresh Pet
Can Dog Food
Dry Dog Food
Dog Treats
Guest Rules
Visitors are welcome when accompanied by authorized military ID card holder.
Special Order Information
Need something special for your event? Your commissary accepts special orders on our products. Contact your store for more information.
From the News Room
Commissary Connection
Speeding Envelope
Stay Connected to Your Commissary!
Scroll To Top