Your Store Map Icon
574 5th Street
Bldg 352
Laughlin AFB, TX 78843-5250
United States
Commissary Leadership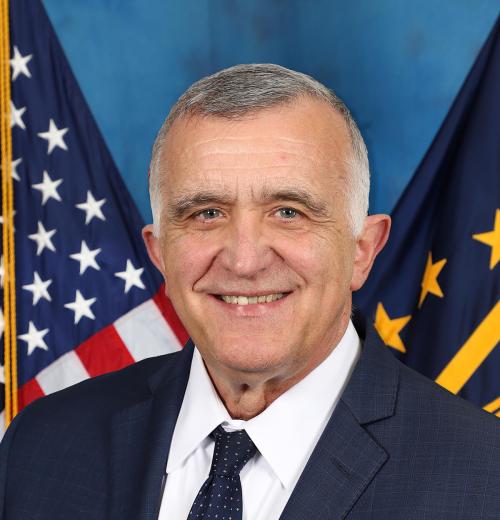 John E. Hall
Director and Chief Executive Officer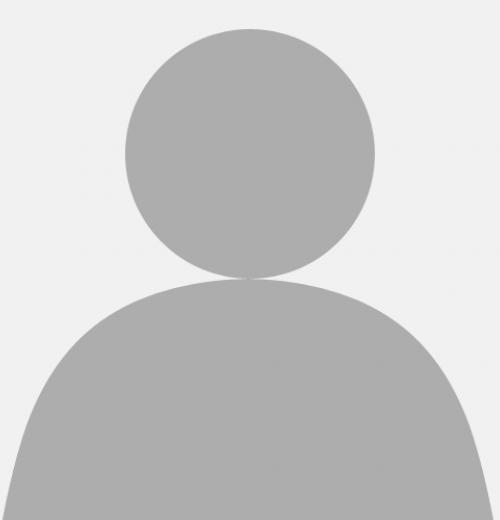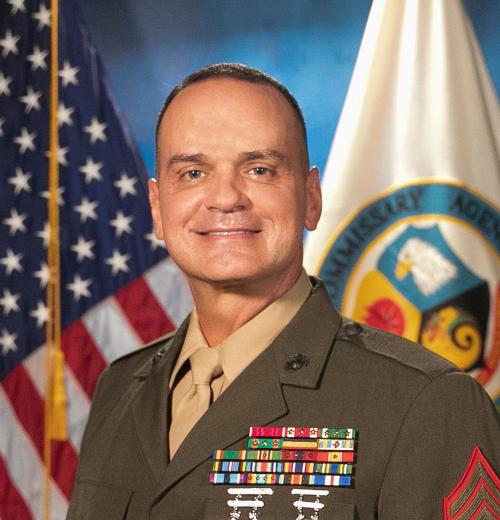 Command Master Chief Mario S. Rivers
Senior Enlisted Advisor to the DeCA Director
John E. Hall
Director and Chief Executive Officer
Command Master Chief Mario S. Rivers
Senior Enlisted Advisor to the DeCA Director
Store Information & Holiday Hours
Special Hours
MEMORIAL DAY HOLIDAY - OPEN - 1000-1400 
JUNETEENTH HOLIDAY - OPEN - 1000-1400
4TH OF JULY HOLIDAY - OPEN - 0900-1700
Items on Sale
More Ways to Save
Featured Items and Sales Flyer - Sales Flyer
Say YES! to the orange value tags locfated throughout the store! Learn how the YES! Program provides savings on items you buy most frequently.
Commissary Rewards
No more cutting out paper coupons. Save time and money with the Commissary Rewards Card! Simply pick up your Rewards Card at any location worldwide, or Click Here to register, and you're ready to start saving. We've specially selected coupons for our customers to help you make the most of your benefit!
Save Money with Commissary Brands
Our Brands include an assortment of items spanning the entire store to include Freedom's Choice food, HomeBase non-food, TopCare health & beauty, Full Circle Market natural and organic food, Wide Awake ready-to-drink coffee products, Tippy Toes baby products, Flock's Finest wild bird food, and Pure Harmony pet food. We're proud to serve you our Commissary Store Brands with the quality and savings you deserve.
Department Telephone Numbers
Meat Department - (830) 298-5822 x3007
Produce Department - (830) 298-5822 x3008
Grocery Department - (830) 298-5822 x3009
Customer Service - (830) 298-5822 x3012
Administration Office - (830) 298-5822 x3004
Deli/Bakery - (830) 298-5822 x3027
Special Information
Join our noble cause to serve the most deserving.
We are Hiring – Learn More!
~~~~~~~~~~~~~~~~~~~~~~~~~~~~~~~~~~~~~~~~~~~~~~~~~~~~~~~~~~~~
EFFECTIVE MONDAY, SEPTEMBER 12, 2022 - Your Laughlin Commissary will be OPEN on Mondays from 1000-1400
CLICK 2 GO online shopping - available Tuesday thru Sunday from 1000-1800
"Even more savings at your commissaries!"
DOD's "Taking Care of Service Members and Families" initiative will allow us to reduce commissary prices at the register about 3-5 percent on most items – particularly on food staples that struggling military families need most such as bread, eggs, milk and more," said Bill Moore, director and CEO of the Defense Commissary Agency (DeCA). "With this boost we can achieve at least 25 percent in overall savings for eligible patrons who shop their commissaries."
Commissary customers are expected to see price changes at most locations by mid-October.
 "The commissary system's commitment to saving military communities money has not wavered for over 30 years," Moore said. "We remain steadfast in our efforts to improve the quality of life of our eligible patrons by saving them at least a quarter on every dollar they spend on groceries compared to 'outside the gate' grocery stores. That's $50 back in your pocket on a $200 grocery bill! "We are a food security resource for our customers, and as such, we are doing everything we can to get our precious military families the products they need – at the lowest price possible."
Guest Rules
ATTENTION COMMISSARY PATRONS - masks indoors is no longer required for fully vaccinated individuals.
Special Order Information
Delicious beautifully arranged Deli Meat and Cheese trays available upon special order (Please see any Deli Bakery associate for more details) 24 Hour advanced notice. required.
Tasty baked goods trays available upon special order (Please see any Deli Bakery associate for more details) 24 hour advance notice required. 
Customized Birthday Cakes, and Special Event Cakes available upon special order ( Please see any Deli Bakery associate for more details) 48 Hour advanced notice required.
Produce Veggie and Fruit platters available upon special order ( See any Store Associate for more details) 24 Hour notice required. 
From the News Room
Commissary Connection
Speeding Envelope
Stay Connected to Your Commissary!
Scroll To Top