Commissary Leadership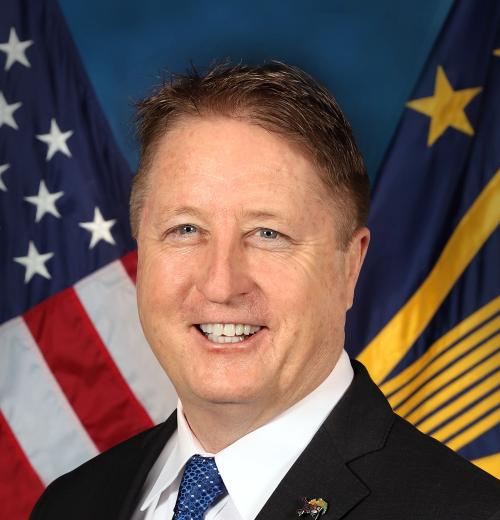 William F. Moore
Director & Chief Executive Officer of the Defense Commissary Agency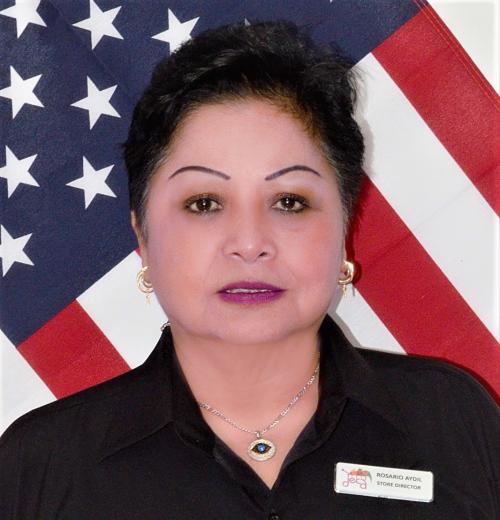 Rosario Aydil
Store Director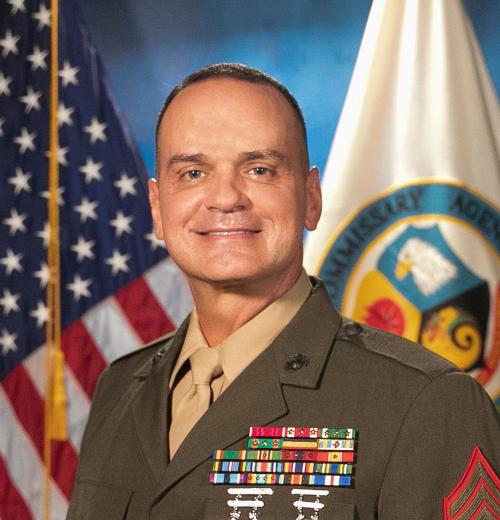 Sgt. Maj. Michael R. Saucedo, USMC
Senior Enlisted Advisor to the DeCA Director
William F. Moore
Director & Chief Executive Officer of the Defense Commissary Agency
Rosario Aydil
Store Director
Sgt. Maj. Michael R. Saucedo, USMC
Senior Enlisted Advisor to the DeCA Director
Store Information & Holiday Hours
Special Hours
Friday 8 July 2022 Sacrifice Feast Eve Open 10:00-19:00
Saturday 9 July 2022 1st Day Sacrifice Feast ***Closed*** 
Sunday 10 July 2022 2nd Day Sacrifice Feast Open 09:00-18:00
Monday  11 July 2022 3rd  Day Sacrifice Feast  ***Closed***
Tuesday 12 July 2022 4th Day  Sacrifice Feast Open 10:00-19:00 
Friday 15 July 2022 Democracy and National Unity Day Open 10:00-19:00 
Items on Sale
No items on sale at this time.
Department Telephone Numbers
Admin Office:          DSN:676-3214 Commercial:0090 322 316 3214
Customer Service:  DSN:676-8356 Commercial:0090 322 316 8356
Produce/Meat/Deli: DSN:676-6515 Commercial:0090 322 316 6515
Grocery:                  DSN:676-6128 Commercial:0090 322 316 6861
Special Information
Only authorized Commissary shoppers may enter.
Commissary CLICK2GO
Making the benefit more convenient for you!
Let your commissary team do your shopping for you! It is as easy as – order online – choose your time – pick up curbside! Fast and easy!
https://www.commissaries.com/shopping/click-2-go
For more information please visit: https://www.commissaries.com/how-CLICK2GO-works
Incirlik Commissary CLICK2GO DSN Number:  676-8356 Commercial 0 322 316 8356
Updated Incirlik AFB Turkey 2 MARCH 2022 
 
COVID-19 has become endemic in the population. On base COVID-19 cases have
significantly dropped, regional cases have stabilized, and lNCIRLIK AB Airmen are nearly 100%
vaccinated for COVID-19. Based on this information and recent CDC guidance, masks are
no longer mandatory unless outlined below.
All DoD personnel at lNCIRLIK AB must continue to comply with host-nation laws and requirements
for mask wearing and social distancing when inside any joint-use facility. Turkish facilities,
or when outside of IAB for official and unofficial travel.
Due to COVID-19 a 100-percent ID card check has been implemented at all commissary entrances, this includes disabled veterans with Veteran Health Identification (VHIC) cards.
Visitors will not be allowed to enter the commissary
No patron will be turned away due to having an expired ID card.
Store directors have discretion to place shopping limits on selected items to maintain stock availability for all patrons.
To help prevent spread of germs, cashiers will not handle patron ID cards. Patrons will be asked to scan their own ID card. Cashiers can use the handheld scanner if available.
FACEBOOK: Visit www.facebook.com/YourCommissary, DeCA's Facebook page, where you can post comments and share news, photos and videos.
YOUTUBE: To see DeCA's latest videos, visit www.youtube.com/DefenseCommissary
TWITTER: To see DeCA's latest "tweets," Profile / Twitter
PINTEREST: To see DeCA's theme-based image collections, visit http://www.pinterest.com/YourCommissary
FLICKR: To see DeCA's latest photographs, visit http://www.flickr.com/photos/commissary/
INSTAGRAM: To see DeCA's latest photographs, visit https://www.instagram.com/yourcommissary/
Guest Rules
Only authorized Commissary shoppers may enter.
Visitors will not be allowed to enter the commissary
Special Order Information
***HOLIDAY PLATTERS FOR SPECIAL SALADS NOW AVAILABLE IN OUR STORE***
      Additional Notes for Special Orders:
 For Special Salads; Orders should be scanned and received by 08:30 and pick – ups are between 11:00 – 13:00 because of our DeCA email advance 4 hours before. Incoming AF e-mail are received late .
 Download special order form; Click here and send e-mail to Incirlik Commissary
Pick-up order forms in all departments and at the admin office. Download online for your convenience. Email your form to Incirlik.commissary@deca.mil. 
Meat
Frozen Beef and Pork roasts tailor made bone in or bone out
Deli
Deli Meat and Cheese platters and Sandwich trays
Produce
Produce Vegetable and Fruit trays
Bakery
Store bakery baked pies, cookies and cakes
From the News Room
Commissary Connection
Speeding Envelope
Stay Connected to Your Commissary!
Scroll To Top