Your Store Map Icon
Building 1709-A Griffiss Street
Hanscom AFB, MA 01731-6290
United States
Commissary Leadership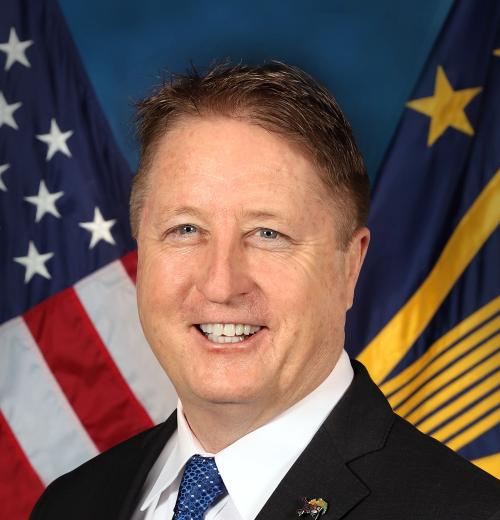 William F. Moore
Director & Chief Executive Officer of the Defense Commissary Agency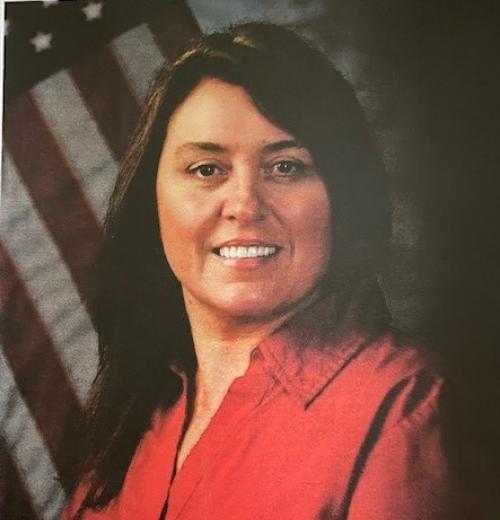 Kelly O'Brien-Gosselin
Store Director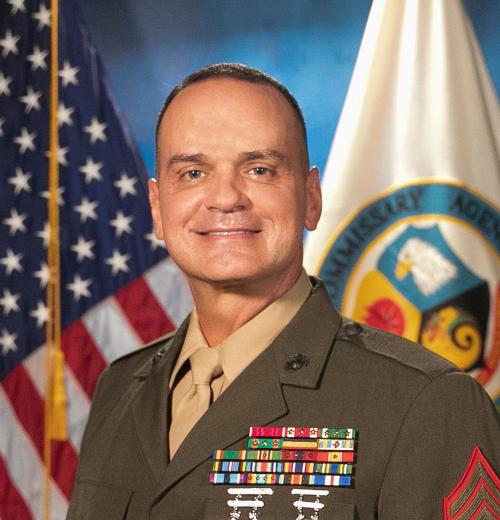 Sgt. Maj. Michael R. Saucedo, USMC
Senior Enlisted Advisor to the DeCA Director
William F. Moore
Director & Chief Executive Officer of the Defense Commissary Agency
Kelly O'Brien-Gosselin
Store Director
Sgt. Maj. Michael R. Saucedo, USMC
Senior Enlisted Advisor to the DeCA Director
Store Information & Holiday Hours
Special Hours
Beginning July 11th -  Hanscom Commissary has been selected to participate in a 7-Day-A-Week Test Program. We will be open on Mondays from 0900-1800 with limited operations. Self-Check Out registers will be the Commissary's primary register to check out our patrons and deli/bakery/custom meat orders will be very limited.
Items on Sale
July is here with exciting news! Starting Monday, July 11 we will be open, with self-checkout service only, from 0900 - 1800. Be aware, there will be limited services for the Deli / Bakery. Be mindful, between the hours of 1100 – 1400 uniformed personnel have checkout line preference.
Stock up on all things Barbeque! From heating up the grill to cooking on the grill -we have it all. From fruits to veggies, seasonings and meats – we have it all! For summer deserts from the Bakery or ice cream treats from our freezers – We Have It All! Want water, teas or soda? WE HAVE IT ALL! Don't forget the ice, because WE HAVE IT ALL!
Going away on vacation? Pack your cooler, and grocery bags, with a selection of items from the commissary. Shop and save with us, first, for more enjoyment later.
Pressed for time? Use Click2Go. Order what you want. We do the shopping. You pick it up.
We are conveniently located 1 mile west of Exit 46B off Route I-95. Be sure to stop by.
Currently there are Store Associate positions and other positions we are looking to fill. Some positions are Full Time and some are Part Time. Apply on www.USAjobs.gov Search department "DeCA" and location "Hanscom" or the zip code "01731".
 Did you know your Commissary is a benefit for your Military Service and supports military members of all ranks, their families, retirees and their families? Did you know, Congress mandates that the Commissary must save an average of at least 23.7% in total grocery costs when compared to off-base grocery stores near your military installation? Did you know at the bottom of every receipt is a survey website  https://mydeca.me/receipt where you can provide feedback regarding your commissary visit. Your responses are seen and acted upon both at HQ and store level. Your thoughts are important to us.
Thank you for choosing your Commissary
Department Telephone Numbers
Customer Service: x3026
Meat:  x3007
Produce: x3008
Grocery: x3009
Deli /Bakery: x3027
Special Information
**Because of increased demand and to ensure that everyone has equal access to essential items, quantity limits on selected items have been implemented: Baby Formula is limited to a quantity of 3 per visit
**
If you are a VA health card holder and would like information on how to access the commissary to exercise your shopping benefit, contact the store secretary by e-mail or phone and she will be happy to get the program information to you. Contact Margo Tibbetts at margaret.tibbetts@deca.mil or 781-377-4210 x3004.
Welcome Veterans! Some important information for those who will be shopping with us: on your first visit you must be credentialed to access the base. This is done at the Visitor Center, located at the Sartain Gate (formerly Vandenburg Gate) at the end of Hanscom Drive. Hanscom Drive is reached from Rt 2A. If you are approaching via I-95 it will be the exit for Rt. 2A West in Lexington. If you are approaching from I-495 take the exit for Rt 2 East which will bring you to Rt 2A East. Hanscom Drive is clearly marked. The Visitor Center is a tiny building at the fence line of the gate. To enter the small parking lot for the Visitor Center take an immediate right just inside the fence line, even before reaching the Guard shack. There is a small parking area behind the Visitor Center.
Bring your manufacturer coupons and be sure to look for military coupons, on the shelves, to achieve the best savings.
We look forward to serving you!
Holiday Party Platters
We look forward to providing your party needs. Be sure to call John Flanagan, our Bakery/Deli Dept. manager, for deli platter and dessert platter information.
Our Produce Dept. x3008, has veggie trays, fruit trays and fruit baskets; be sure to check out the spring floral selection.
The Meat Dept., x3007, will provide cuts of beef ordered as you like it. Meat Dept. orders require a two week notice.
Guest Rules
The mask mandate has been lifted. Masks are no longer required.
Special Order Information
A special order is an order of an item in a large quantity, or, a hard to find product that we might be able to order for you. Send an email request to HanscomAFB.commissary@deca.mil. Your email should name the item, give us the UPC code from the label and tell us the quantity you would like to order.
From the News Room
Commissary Connection
Speeding Envelope
Stay Connected to Your Commissary!
Scroll To Top