Your Store Map Icon
380 Warrior Drive
Bldg. 241
Grand Forks AFB, ND 58205
United States
Commissary Leadership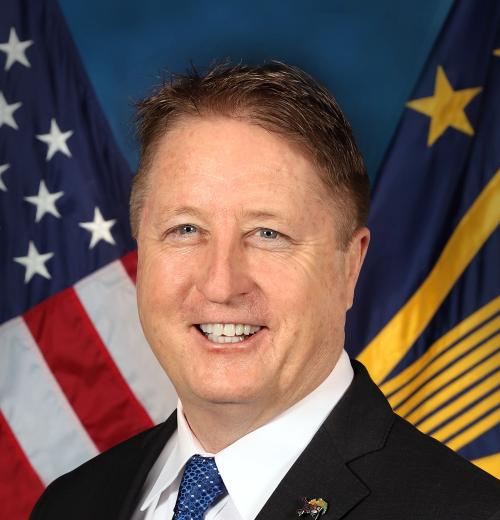 William F. Moore
Director & Chief Executive Officer of the Defense Commissary Agency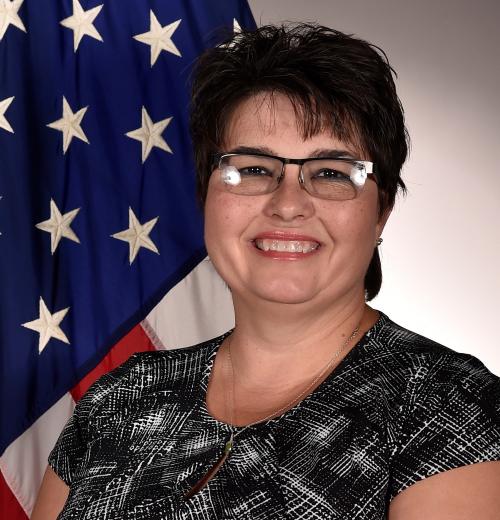 Donna Sharief
Store Director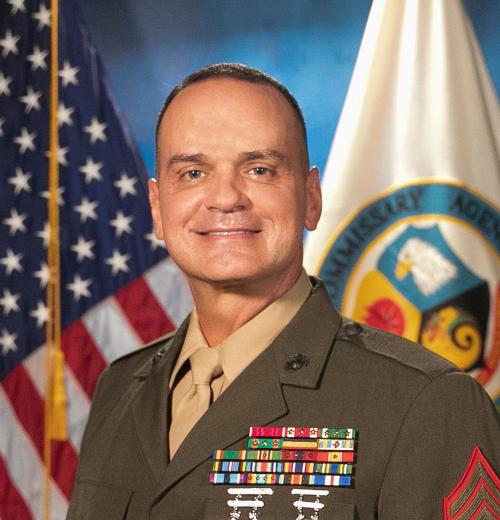 Sgt. Maj. Michael R. Saucedo, USMC
Senior Enlisted Advisor to the DeCA Director
William F. Moore
Director & Chief Executive Officer of the Defense Commissary Agency
Donna Sharief
Store Director
Sgt. Maj. Michael R. Saucedo, USMC
Senior Enlisted Advisor to the DeCA Director
Store Information & Holiday Hours
Special Hours
Greetings! 
Now Open 7 Days a Week!
Your Grand Forks Commissary has been selected to participate in a 7–Day–A–Week Test Program. We will be open on Mondays from 1000 to 1500 with limited operations. Self-Check Out registers will be the Commissaries primary register to check out our patrons and deli/bakery/custom meat orders will be very limited.
EFFECTIVE 17 February 2022:  COMMAND MANDATE- AT THIS TIME MASK ARE HIGHLY ENCOURGAED WHEN ENTERING THE COMMISSARY. SUBJECT TO CHANGE.
Effective Thursday, March 19, 2021 we eliminated "early bird" shopping hours to allow more time for cleaning and re-stocking of our stores. 
Items on Sale
Check out our featured sales items and sales flyer.
You can save 25%-38% off of our regular retail prices found in the meat case.  You can choose from our Healthy Alternative Box, our Crock Pot Meat Box, or our Grilling Meat Box.  If you have any questions, you can direct them to the meat department at 701-747-3083 x 3007.
This month's meat specials at your Grand Forks Commissary!   
July 4th -10th: Pork Ribs   
July 11th – 17th: Steaks
July 18th-24th: Chops    
July 25th-31st : Beef Roast  
PRODUCE DOORBUSTERS !!
This month our produce department will have doorbuster specials on watermelon and corn!
Sidewalk Sales
No Sidewalk Sale at this time.  
Department Telephone Numbers
Deli/Bakery: x3027
Meat: x3007
Produce: x3008
Commissary Officer: 3001
Store Manager: x3002
Secretary: x3004
Admin Office: x3018
Receiving: x3006
Night Manger or if no answer at above number x 2999
Special Information
Looking for a great place to work with awesome co-workers and amazing benefits! Check out USAJOBS for any current openings at Grand Forks! 
Don't live in the Grand Forks area?  Check out the link below for current job openings with DECA!
https://www.usajobs.gov/Search/Results?k=defense%20commissary%20agency%20
Need a special order?  
The Meat Department is accepting special orders on meat items. Give our Meat Department Manager; Todd Anderson, a call at 701-747-3083 x 3007 to discuss your options and he will be sure your order is available for you to pick-up at the Commissary. 
Meat 
The first Tuesday of every month the meat department  will have fresh fish. 
Sushi Bar
Whether you prefer your sushi ready made or fresh, our sushi bar will satisfy your needs and taste! Not in the mood for sushi? No worries! The sushi bar also serves grilled dumplings, baby octopus, calamari salad, sea breeze salad, and yakisoba don bowls!
Deli/Bakery
As always our deli and bakery department will have a full menu of delicious meals and deserts! Need a quick lunch? The deli department can whip you up a specialty sandwich made just for you; they can also make paninis, and salads! That's not all our bakery has variety of cakes and cookies to satisfy your sweet tooth! 
Produce
Wanting healthy options? Order a veggie and or fruit tray from our produce department! 
DON'T FORGET! Every Friday our produce department cuts up fresh ingredients for kabobs! Standard kabobs come with mushrooms, onions, and squash, however, special orders are available upon patron demand.
(Due to warehouse supply shortage, there is a limited supply on small trays and large trays will be available soon. We apologize for any inconvenience this may cause). 
Don't forget about CLICK2GO (C2G)  Its as easy as 1-2-3!
1.  Place your order on our website. Chose your pickup time and check out.
2.  We'll select and bag your groceries. 
3.  Drive to the store and pick it up!
shop.commissaries.com
Grand Forks Commissary is happy to announce Click2Go now accepts EBT/Snap!
Order online up to 6 days ahead 24/7
No minimum order required.
$4.95 Service Fee is WAIVED
 Click2Go is now available Monday's from 1100-1330!
*Limited Availability on:  Meat, Produce, and Deli/Bakery/Sushi
How is CLICK2GO going for you? You can now take surveys online and let us know how we are doing! 
***Grand Forks Commissary CLICK2GO***
Hours of operation: Monday 1100-1400
Tuesday- Thursday  11:00 to 1530
*Parking spaces will be identified with signs.
*It is as easy as -order online-choose your time-pick up curbside! Fast and easy!
 https://www.commissaries.com/shopping/click-2-go
*For more information please visit:
  https://www.commissaries.com/how-CLICK2GO-WORKS
Did you know ?!- It's illegal to feed pigeons on the sidewalks and streets in San Francisco?
Words of Wisdom- "Wisdom is not a product of schooling but of the lifelong attempt to acquire it". - Albert Einstein
CUSTOMER SURVEY
Give us your Feedback!
The Customer Satisfaction Survey allows for real-time snapshots of our store and allows us to see ourselves on a more frequent basis.  This allows for Store leadership to keep an eye on our overall performance and how our customers rate their overall shopping experience.
Did you know our store has its own pages on the commissary website? Click here for the Grand Forks Web page.  https://www.commissaries.com/shopping/store-locations/grand-forks-afb
If you would like subscribe to Express Line, send an email to: GRANDFORKSAFB.COMMISSARY@DECA.MIL  Include "Subscribe me to Express Line" in the subject line.
Guest Rules
Guests may enter the commissary only when accompanied by an authorized patron. To protect the commissary benefit, I.D. cards will be verified upon checkout.
Special Order Information
Please provide 48-hour notice for all orders unless otherwise noted.
Grocery
Order special items by the case. Grocery items may require more advance notice due to distributor delivery schedule. 
Produce
Pre-order your fruit and veggie trays. Call the produce department to place your order.
(Due to warehouse supply shortage, small veggie and fruit trays are limited at this time. Large veggie and fruit trays will be available soon). We apologize for any inconvenience this may cause. 
Meat
Need a special cut of meat? Call the meat department to place your order today.
From the News Room
Commissary Connection
Speeding Envelope
Stay Connected to Your Commissary!
Scroll To Top