Your Store Map Icon
933 Gold Vault Road
Building #121
Ft. Knox, KY 40121-5180
United States
Commissary Leadership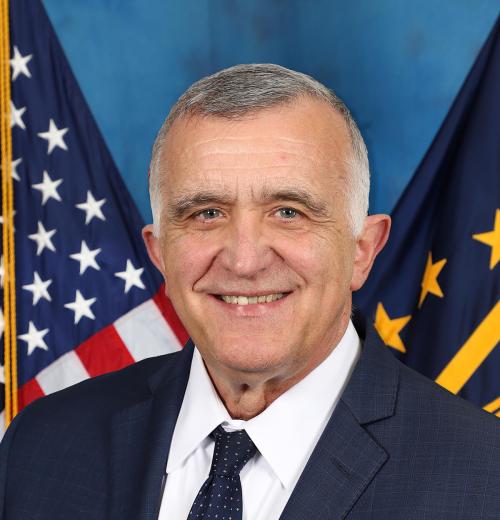 John E. Hall
Director and Chief Executive Officer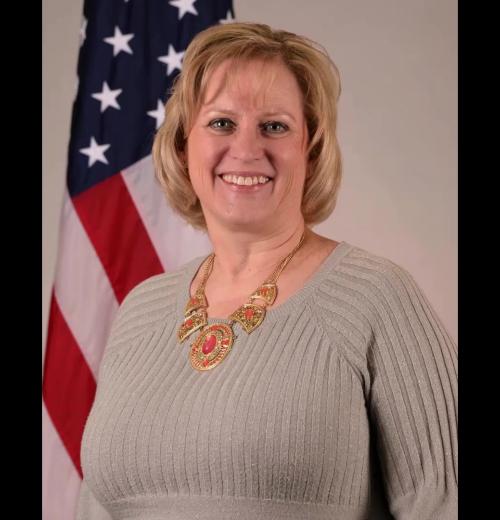 Patricia King
Store Director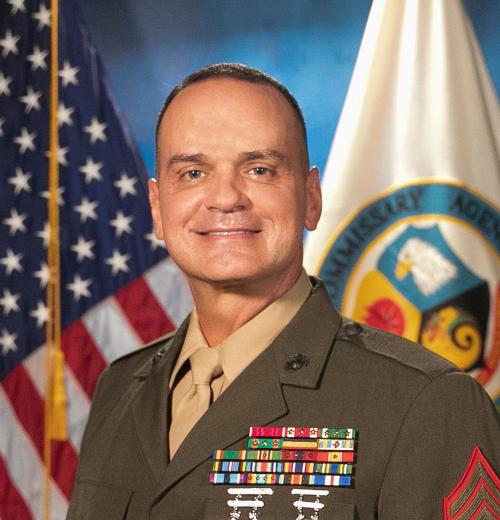 Command Master Chief Mario S. Rivers
Senior Enlisted Advisor to the DeCA Director
John E. Hall
Director and Chief Executive Officer
Patricia King
Store Director
Command Master Chief Mario S. Rivers
Senior Enlisted Advisor to the DeCA Director
Store Information & Holiday Hours
Special Hours
19 June 2023 - Juneteenth - Commissary will be open from 1000-1800
04 July 2023 Independence Day - Commissary will be open from 0900-1700
Department Telephone Numbers
Grocery: 502.624.8525 x3009
Meat: 502.624.8525 x3007
Produce: 502.624.8525 x3008
Deli/Bakery: 502.624.8525 x3027
Customer service: 502.624.8525 x3012/x3025
Special Information
"
Fort Knox Commissary CLICK2GO: 502-624-8525 X3425 
**************************************************************
                                           SHOP on line 
                                         at Click-2-Go
           https://pprd-corp.commissaries.com/shopping/click-2-go
**************************************************************
DeCA has made the shopping convenience even easier with its Commissary CLICK2GO mobile app. Customers can access DeCA's Commissary CLICK2GO online payment, curbside pickup, digital coupons, the sales flyer, dietitian-approved recipes and much more. The mobile app is free for download through the Google Play and IOS app stores.

Other savings opportunities include the following promotions:

Commissary CLICK2GO is live! 
Online payment only. We accept: Visa, Discover, American Express & MasterCard
The $4.95 service fee has been waived for all patrons
No minimum order size or dollar amount required and customers can order 24/7 up to six days in advance
Benefits to using service:
Solution for patrons who need assistance
 
Assists patrons with staying on budget as customers can view estimated prices, the sales and promotion flyer, digital coupons, etc.
 
Provides the utmost convenience:

Method of payment – online only
Offer substitutions for out of stock items. Customers can request: same brand different price, same size different brand, etc.
Commissary CLICK2GO displays item descriptions & ingredients
Customers can view their order history for ease in re-ordering desired products
Customers can avoid waiting in line at checkout
 

Freshness of your grocery items:

Product is stored in appropriate containers (chill, freeze or ambient temperature) prior to picking up
Quality check is performed prior to your arrival
 

Online grocery shopping encourages meal planning by allowing patrons to plan ahead
Commissary CLICK2GO offers robust recipe features
 
Commissary CLICK2GO
 
Making the benefit more convenient for you!
Let your commissary team do your shopping for you! It is as easy as – order online – choose your time – pick up curbside! Fast and easy!
 
https://pprd-corp.commissaries.com/shopping/click-2-go
 
For more information please visit:
Commissary CLICK2GO FAQs
 How do I find my Military DOD ID Number?
How do I place a Commissary CLICK2GO order?
Access CLICK2GO from your computer/mobile device by logging into your shop.commissaries account. If you don't already have an account you can register on the login page.
Choose your preferred commissary location
Search for products by name or select the department and category links to browse our virtual aisles
When you're ready, choose your pickup time and complete checkout
 
What should I bring to pick up my order?
Your military ID or authorized agent card is required
Confirmation email
 
Do I pay for my order online or at the time of pickup?
Payment is collected online. Your total payment may be slightly different (either higher or lower) than your estimated total shown online due to random weight items such as produce and meat. Additionally, DeCA's pricing policy, similar to that of retail grocery chains providing this service, is to charge you the item price in effect on the day and time of pickup.
 
What forms of payment do you accept?
Debit, Visa, MasterCard, American Express and Discover
We do NOT accept cash, check, EBT/WIC vouchers
 
Will I be charged a service fee when using Commissary CLICK2GO?

The $4.95 service fee has been waived for all patrons. There is no minimum order size or minimum dollar amount required.

What is Commissary CLICK2GO's operating hours? Monday – Friday, 11 am / 6 pm 
 
Orders can be placed 24 hours a day, up to six days in advance of the desired pickup date.
 
How soon can I pick up my order?
There is a minimum six-hour lead-time from the time the order is submitted to the time of curbside pickup. For example, an order submitted at 5am can be picked up the same day as early as 11am
Orders placed after 11am will default to the next available pickup time the following day.
 
What happens if I am going to be late?
If you are running late or will be unable to pick up your order altogether, contact your CLICK2GO commissary via email or phone. That information is located on your confirmation email. The store will accommodate your schedule.
 
Should I tip the person handling my order when I pick up my groceries?
No, Commissary CLICK2GO employees are not allowed to accept tips.
 
How do I cancel my Commissary CLICK2GO order?
You can cancel an order up to 4.5 hours prior to your reserved pickup time.
 

Log into shop. Commissaries account
Select "My Account" then select "My Orders."
Select the order you want to cancel then scroll down and click "Cancel Order."
Select "Yes" to continue.
 
How Do I add notes to my order?
To input notes for specific substitution requests or to add additional comments please select the grocery cart in the top right corner of the screen.
Scroll down and select "View Full List."
From the drop-down arrow, select your substitution preference and provide any additional instructions in the "Add Notes" section.
 
How does Commissary CLICK2GO substitute out of stock items?
You are able to make substitutions for all items or individual items in your order. You are also able to make specific substitution requests by adding notes to your order. 
We will substitute a like item in the closest size and price of the actual item ordered.
If you do not approve of the substituted item, it can be deleted from your order at curbside.
Most items sold in the commissary are available on CLICK2GO. If you know an item is sold in the store, but cannot find it on the website, ask for it in the comments box. And if that item is available, we will add it to you order.
 
Does Commissary CLICK2GO accept coupons?
Yes, digital coupons on the DeCA Rewards Card. Paper coupons are not accepted at this time.
For Rewards Card coupons to be applied to your order please clip the coupon before you add that desired item to your basket.
Please add your Rewards Card number in the notes section
 
How do I return an item?
Per our return policy, returns must be handled inside the commissary at customer service.
 
Can I use my personal reusable bags?
Yes. If you would like us to use paper or reusable bags rather than plastic, please let us know by adding comments to your order.
 
Helpful Hints
If you encounter website performance issues, please switch to a different browser to improve your Commissary CLICK2GO experience. Supporting browsers:
Chrome, Edge, Firefox and Safari.
Fort Knox Commissary CLICK2GO number:  502-624-8525 X3425
Self-Service Bagging
A Self-Service Bagging Lane is now available at check stand # 1 and # 2 for customers who prefer to bag their own groceries. Baggers for carry-out are available on request.
Organic Food Products
We carry many organic products throughout the Commissary. They are easily identified on store shelves by the small green signs displaying the organic seal of the USDA (United States Department of Agriculture). Find a wide variety of organic items ranging from organic milk, eggs, soups, yogurts, frozen veggies, cereals, frozen pizzas, enchiladas, shampoos, conditioners, and body lotions.
Gift Cards
We have Commissary Gift Cards available in denominations of your choosing and there are no added fees.
Commissary Savings
Additional savings are just a click away with the Commissary Rewards Card.
Guest Rules
================================================
All Patron IDs will have to be visually manual validated.  
Veteran Service Fee will be applied to Commercial EFT transactions.
Loyalty Card including Alternate ID will not be available.
New Digital coupon clipping will not be available thru Customer Portal (eCom website)
Existing clipped digital coupons will NOT be applied at POS.
Paper Coupons will be processed at the POS.
CSR's will not be able to scan receipt to process return.
Manual Returns should be able to be credited back to debit/credit if lane is connected to Connected Payments
Non receipted return over $5.00 amount will go on store gift card.
==================================================
How long does it take a store to restock its shelves based on product availability? 
Stores can restock overnight if the products are available in the CDCs and state-side storage facilities. We are monitoring our items sales daily and fully prepared to ship product if quantities run low prior to the next scheduled shipment.
How is the Commissary addressing replenishing stock?
The commissary management assures patrons shelves will continue to be stocked and product availability will be maintained and secured. Deliveries have been increased to the store to ensure product availability, particularly on items that are in high demand such as disinfectant wipes and toilet paper. From a product availability standpoint, the commissary is continually working with industry suppliers and installation senior leadership to support the needs of the Fort Knox community.
As of January 1, 2020 the Department of Defense is proud to expand commissary privileges to:
     - Veterans awarded a Purple Heart
     - Veterans who are former prisoners of war
     - All veterans with a service-connected disability
     - Individuals assessed, approved, and designated as the primary family caregiver of eligible veterans under the Department of Veteran Affairs Program of Comprehensive Assistance for Family Caregivers.
Required Documentation:  Veterans will need a Veteran Health Identification Card (VHIC) that displays "Purple Heart", "Former POW", or "Service Connected" below the photo on the front of the card for installation and benefit access.  To obtain a VHIC card:  https://www.va.gov/healthbenefits/vhic/(link is external)
Express Line Newsletter
If you would like to be placed on our email contact list to receive information on events happening at Fort Knox Commissary. Email us at: fortknox.commissary@deca.mil and type 'subscribe' in the subject line.
Updated Masking policy dtd 29 Jul 2021
All individuals, except those who can prove they are at least two weeks beyond their final vaccine does and fully vaccinated, are required to wear a mask in indoor spaces and shared outdoor public areas spaces (whenever within 6 feet of another person) on the Fort Knox installation (e.g., Commissary, BX, MWR facilities). Individuals must be prepared to produce their vaccine card for inspection when on the Fort Knox installation in public areas without a mask.
Thank You
Thank you for making our commissary your primary grocery store. We are honored to support you and your family's grocery needs!
. 
Guest Rules
Fort Knox commissary currently allows guests to accompany authorized shoppers. This is subject to change at any time due to changes in readiness posture related to COVID-19.
Special Order Information
Please allow 48 hours notice for special orders from the following departments:
Meat: 502.624.8525 x3007
Deli/Bakery: 502.624.8525 x3027
Produce: 502.624.8525 x3008
From the News Room
Commissary Connection
Speeding Envelope
Stay Connected to Your Commissary!
Scroll To Top