Your Store Map Icon
2170 Arizona Street
Bldg 61610
Ft Huachuca, AZ 85613-7044
United States
Commissary Leadership
John E. Hall
Director and Chief Executive Officer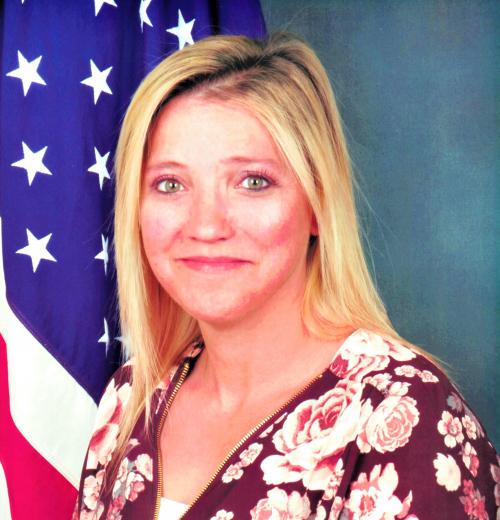 Mary E. Knoll
Store Director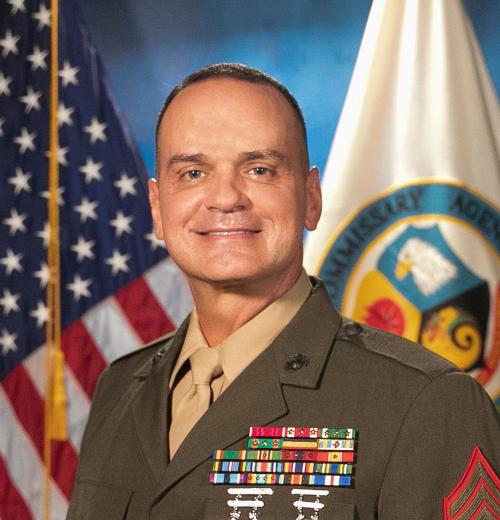 Sgt. Maj. Michael R. Saucedo, USMC
Senior Enlisted Advisor to the DeCA Director
John E. Hall
Director and Chief Executive Officer
Mary E. Knoll
Store Director
Sgt. Maj. Michael R. Saucedo, USMC
Senior Enlisted Advisor to the DeCA Director
Store Information & Holiday Hours
Special Hours
Seven-day shopping arrives at your Fort Huachuca Commissary!
Fort Huachuca Commissary is now open 7–Days–A–Week. Self-Check Out registers will be the Commissaries' primary register with limited lanes open to check out our patrons.
The new Monday opening has limited services, such as:
Fresh meat will be available, but no meat cutters will be onsite for special orders.
Deli/bakery will not be open; Pre-made sandwiches, salads (i.e. grab and go) will be available.
Sushi will not be open: Limited pre-made items are available.
Hours of Operation:  1100-1700
Federal Holidays
No changes to Store Hours
Items on Sale
Check out our current promotions! We also encourage you to check displays at the ends of the aisles, which showcase products with extra-low prices.
Military Saves, a participant in the Department of Defense's Financial Readiness Network, seeks to motivate, support and encourage the military community to save money, reduce debt, and build wealth. Military Saves will help keep you on track by sending short reminders, resources and tips on saving and living well while spending less. Small changes can go a long way to set you up for financial success. For more information on Military Saves, click here.
Not surprisingly, much of the monthly budget is spent on groceries. Your commissary benefit can help you stick to your food budget and keep more money in your pocket, while also delivering healthy and fresh food in the process. On DeCA's "We're Stronger Together" webpage, you'll see ways to maximize the use of your commissary benefit, in store and online.
Department Telephone Numbers
520.533.5540
Remedios Boyd - Grocery Manager:  x 3111
                            - Produce Manager: x 3121
Dedra Rahim - Meat Manager: x 3120
Michelyn Kea - Customer Service Manager: x 3147
Tara Owen - Secretary:  x 3100
Click2Go: x 3170
Special Information
There are no "Early-Bird" hours at this time.
Supply Issues
Due to the same supply chain disruptions impacting retailers worldwide, we are experiencing delayed deliveries and shortages in products. We're doing everything we can to get products back into our Commissaries as quickly as the products become available. We appreciate your patience and apologize for the inconvenience. 
CLICK2GO
Let your commissary team do your shopping for you!  It is as easy as - order online - choose your time & pick up curbside!  Fast and easy!  This is a great new way to shop and is just another way your commissary is working for you!
https://pprd-corp.commissaries.com/shopping/click-2-go
For more information please visit: https://pprd-corp.commissaries.com/how-CLICK2GO-works
Commissary CLICK2GO contact number:  520-533-5540 x3170
Meat Power Boxes
Check out our Power Box specials full of select meats starting at only $45 a box.
Military Star Card
Commissaries are accepting the Military Star Card as a form of payment. Customers can earn two points for every dollar when they use their Military Star card to purchase their groceries at the Commissary. Customers with questions about the card should contact the Military Star Card Customer Contact Center at 1-877-891-7827 or visit MyECP.com.
"Give the Gift of Commissary Groceries."
Commissary Gift Cards can be purchased online and inside the commissary at the customer service desk. Anyone can purchase these gift cards, but the recipients must be an authorized patron. You can select an "open value" card from as little as $5 to as much as $300 per card.
Express Line Newsletter
If you would like to subscribe to Express Line, our monthly newsletter, please send an email to FortHuachuca.commissary@deca.mil and include "Subscribe me to Express Line" in the subject line.
Survey
Your Fort Huachuca Commissary would like to thank you for shopping with us and would like to know how your shopping experience was. Please visit https://mydeca.me/receipt to take a brief survey. We strive to make your experience with us an enjoyable one and would appreciate your feedback.
Pricing Practices at "Your Fort Huachuca Commissary":
The Commissary is an Appropriated Funds facility; it is a not-for-profit entity unlike retailers outside the gate or even the PX.  Goods are procured and purchased by the Defense Commissary Agency (DeCA) with DOD Appropriated Funds for resale to patrons.
While our customers can be assured that they are provided with the best overall prices in their shopping trips to our commissaries, when it comes to individual items each retailer may have a different cost from their suppliers. If we find that our cost does not allow us to be priced as competitively as we should be, or provide the savings we are committed to provide, our category teams will work diligently with our suppliers to negotiate the best cost possible. This might include running great promotions with deeply discounted prices. However, from time to time we may need to be priced slightly higher than a commercial store. At DeCA we are committed to provide the best overall savings to our customers that we can!
Patrons purchase products at cost + surcharge. Price changes are processed twice a month, on the 1st and 16th of each month. Surcharge is applied to the total value of each commissary purchase because Congress has mandated collection of surcharge (currently 5 percent) to pay for commissary construction, equipment and maintenance. All surcharge dollars collected are returned to commissary patrons in the form of continually improved commissary facilities. The amount of surcharge applied to a commissary sale transaction is shown as "SCG" on your sales receipt.
Guest Rules
Visitors are now authorized at the Fort Huachuca Commissary.
Expanded Privilege
Starting January 1, 2020 all SERVICE-CONNECTED DISABLED VETERANS, Purple Heart recipients, former prisoners of war and primary veteran caregivers will be eligible to shop at commissaries worldwide. For more information on this new program, go to www.militaryonesource.mil/expanding-access, or to determine eligibility, visit a local VA medical facility; call 1-877-222-VETS (8387), Monday through Friday from 8 a.m. until 8 p.m., or apply online at VA.gov.
Special Order Information
Produce
Call the Produce Department to order your fresh vegetable and fruit trays. Large or small, we have just the size for you! Please give at least a 24 hours notice.
Sushi
Want to bring something different to your next get together? From California rolls to customized trays, the Sushi Bar is where it's at. Stop by and talk with one of the sushi specialist to see what they can create for you.
Deli/Bakery
Cheese, meats, sweet treats, Oh My! Shop the Deli/Bakery for a great selection of items. They have a wide variety of trays for any party. Need a custom cake? They can do that too. Please give at least a 24 hours notice.
From the News Room
Commissary Connection
Speeding Envelope
Stay Connected to Your Commissary!
Scroll To Top