Your Store Map Icon
6205 Missile Drive
Bldg #720
Cheyenne, WY 82005-2452
United States
Commissary Leadership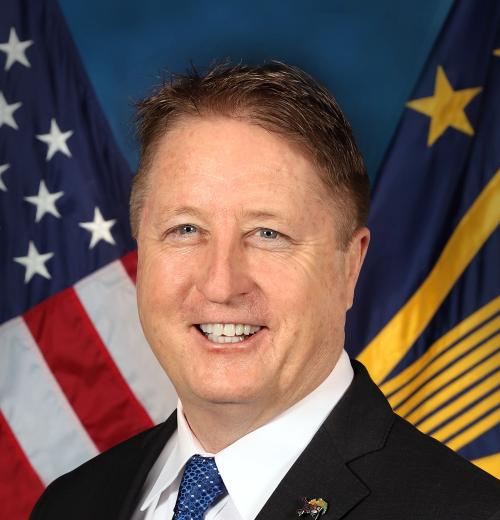 William F. Moore
Director & Chief Executive Officer of the Defense Commissary Agency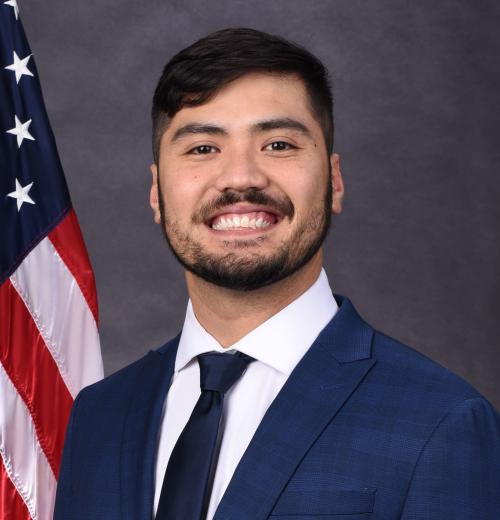 Clarence A. Keksi
Store Director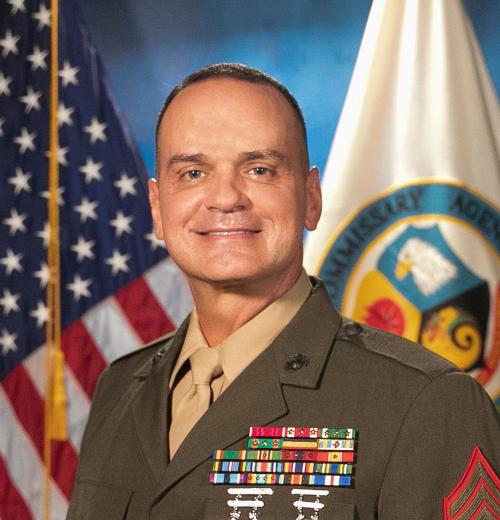 Sgt. Maj. Michael R. Saucedo, USMC
Senior Enlisted Advisor to the DeCA Director
William F. Moore
Director & Chief Executive Officer of the Defense Commissary Agency
Clarence A. Keksi
Store Director
Sgt. Maj. Michael R. Saucedo, USMC
Senior Enlisted Advisor to the DeCA Director
Store Information & Holiday Hours
Special Hours
Gate Hours:
Gate 1 (Randall Ave): Monday - Friday 6am - 8am; 4pm - 6pm (Closed weekends, Family days, and Holidays) *currently under construction*
Gate 2 (Missile Drive): Open 24/7
Gate 5 (Central Ave): Monday - Friday 6am - 6pm (Closed weekends, Family days, and Holidays)
Handicap and disabled patrons may enter the Commissary 30 minutes prior to store opening. Registers will open in accordance with regular store hours.
Items on Sale
Recipes of the week
Look for new weekly recipes at the front of the store every Tuesday.
Deal of the Week
Check out our deal of the week. Each deal of the week starts on Thursday and features one to three sale items.
Club Packs
Club packs can save you lots of money! Check out our large selection of club packs on aisle 1A and in the mass area near the deli/bakery.
Sidewalk Sales
September Sidewalk Sale - September 8-11, 2022. 
Club pack deals! Produce highlights! Meat deals! And many more!!!
Department Telephone Numbers
Store Director: x3001
Assistant Store Director: x3002
Grocery Department: x3006
Meat Department: x3007
Produce Department: x3008
Customer Service: x3025
Deli and Bakery Department: x3027
Secretary: x3004
CLICK2GO: x3425
Special Information
WE ARE HAPPY TO ANNOUNCE YOUR F.E. WARREN AFB COMMISSARY WILL BE OPEN 7-DAYS A WEEK! CHECK OUT THE NEW STORE HOURS AS TIMES HAVE CHANGED. WE WILL NOW OPEN MONDAYS FROM 0900-1400 WITH SELF-CHECKOUT REGISTERS AVAILABLE DURING THIS TIME.
ARE YOU A VETERAN? MILITARY SPOUSE? FAMILY MEMBER?
DECA IS HIRING!
Visit USAJOBS.GOV for open vacancie: https://www.usajobs.gov/
Department News:
Grocery Department
Ready to BBQ? Check out the front entrance mass display for your BBQ essentials.
Meat Department
Where's the beef? We have it here! Our Meat Department has Tailgate, Economy, Healthy Alternative, and Fit It & Forget It Power Boxes with all of your favorite beef and pork cuts.
Produce Department
Checkout your weekly produce deals! Each week at the front of the department we have the deals displayed for you. 
Deli & Bakery Department
In the mood for something sweet? Pick up your favorite pies and cakes in our Deli and Bakery department!
F. E. Warren Commissary CLICK2GO is here!
Making the commissary benefit more convenient for you! Let your commissary team do your shopping for you! It's as easy as – order online – choose your time –
pick up curbside! Fast and easy!
https://www.commissaries.com/shopping/click-2-go
For more information please visit: https://www.commissaries.com/how-CLICK2GO-works
Commissary CLICK2GO number:  307-773-3509 ext. 3425
Subscribe to Express Line
If you would like to subscribe to Express Line, send an email to: F.E.Warren.Commissary@deca.mil
Bagger-Free Checkouts
Shoppers who wish to bag their own groceries can use the self check-out registers or cashier at Register 4.
If you wish to have a bagger bag your groceries please use Registers 1 – 3.
Managers
Commissary Officer - Clarence Keksi:  Clarence.Keksi@deca.mil
Assistant Commissary Officer - Andrew Wentling:   Andrew.Wentling@deca.mil
Grocery Manager - Tambra Young:  Tambra.Young@deca.mil
Meat Manager - Brenden Teeslink: Brenden.Teeslink@deca.mil
Front End Manager - Tammy Gregory: Tammy.Gregory@deca.mil
Produce Manager - Aaron Williams: Aaron.Williams@deca.mil
Guest Rules
Masking guidance is in accordance with CDC recommendations and installation guidance.
Special Order Information
We do special orders for all departments. 
If you wish to purchase a large quantity of an item(s), please let the department manager know and an order will be placed, rather than leaving our shelves empty. 
Please allow at least 72 hours for items to arrive; the earlier the notice the better.
If you don't see an item(s) you need, please contact us and we will research the availability of that item.
From the News Room
Commissary Connection
Speeding Envelope
Stay Connected to Your Commissary!
Scroll To Top