Your Store Map Icon
Bldg 02023 E Inyokern Rd
1 Administration Circle
China Lake, CA 93555
United States
Commissary Leadership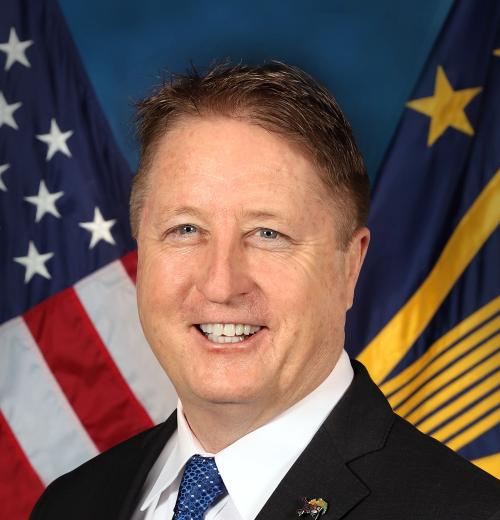 William F. Moore
Director & Chief Executive Officer of the Defense Commissary Agency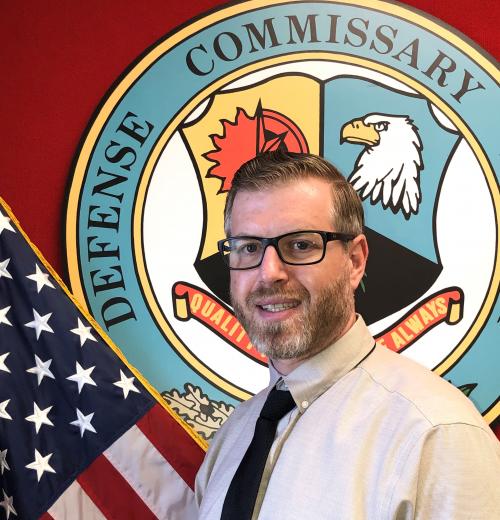 Brenton Welk
Store Director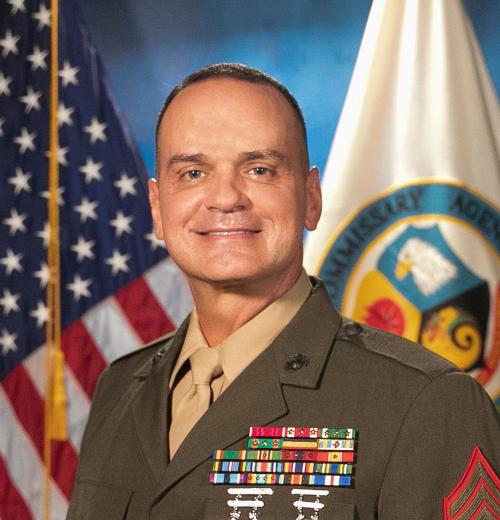 Sgt. Maj. Michael R. Saucedo, USMC
Senior Enlisted Advisor to the DeCA Director
William F. Moore
Director & Chief Executive Officer of the Defense Commissary Agency
Brenton Welk
Store Director
Sgt. Maj. Michael R. Saucedo, USMC
Senior Enlisted Advisor to the DeCA Director
Store Information & Holiday Hours
Special Hours
Early Bird Hours are suspended until further notice, we are sorry for the inconvenience this causes.
Items on Sale
DEAL OF THE WEEK:  July 7th - 9th, 2022 (3Day Only) Colgate Toothpaste
Your Everyday Savings (YES!)
Say YES! to the orange value tags located throughout the store! Learn how the YES! Program provides savings on items you buy most frequently.
Look for Nutrition Guide Program shelf labels on specified products.  This guide is dietitian approved.  We did the work for you!
Meat Power Boxes
Be sure to check out your Meat Department for great prices on our new Meat Power Boxes, save an extra 30% on top of your regular savings. We have different types of boxes for your everyday needs.  Please place an order with your Meat Department at least 24 hours before pick up, thank you.
Tailgate Power Box: 75% Frozen Beef Patties, Pork Babyback Ribs, Choice Ribey Steak Boneless
Healthy Alternatives Power Box: 93% Ground Beef, Beef Kabob, London Broil, Top Round Stir Fry, Choice Top Sirloin, Baby Back ribs, and Boneless Pork Chops
Economy: 85% Ground Beef, Boneless CC Pork Chops, Bottom Round Roast/Steaks, Boneless Pork Tenderloin
Fix it and Forget It Power Box:  Chuck Roast, Stew Meat, London Broil, Chili Meat
Check out our Plant Based Protein Options from Pure Farmland and our Beyond Meat on the freezer endcap.
Our Produce Department has been working hard to bring in new items to satisfy your daily produce needs, we have your favorite fruits and veggies at a great price for you!  
Stop by both our Produce and Meat Departments for all their new items in stock now!
Sidewalk Sales
Upcoming Sidewalk Sales: 
September 15, 16 and 17, 2022.
Department Telephone Numbers
CLICK2GO: 760.939.3629
Customer Service Department: 760.939.0002
Grocery Department: 760.939.3206
Meat & Produce Department: 760.939.0003
Store Manager: 760.939.3677
Store Director: 760.939.3578
Special Information
CLICK2GO is our online ordering and curbside service. Get the convenience of having your grocery ordered and ready for pickup at the time of your request!
Access this service anywhere you have internet access, including through your mobile device. We accept Visa, Discover, American Express, Master card, Rewards Cards and Military Star Cards may also be used for this service. Online payment only. The $4.95 service fee has been waived for all patrons. No minimum order size or dollar amount required and customers can order 24/7 up to six days in advance.  Place orders in four steps:
Create an account
Order online
Pick your time - Tuesday, Wednesdays, Thursday, Fridays and/or Saturdays from 1100 - 1700. 
Pay on line and Pick up
Learn how CLICK2GO works.
Create a CLICK2GO account.
To reach a CLICK2GO associate, call 760.939.3629 
MyCommissary
Learn about MyCommissary, the customer portal to simplified online shopping.
Join Our Team
Looking for some extra cash?  Go to USAJobs.gov and look for openings specific to China Lake.
Self-Service Bagging
For our patrons that prefer to bag their own groceries, Register #1 is the Self-Service Bagging Lane, where you have a choice of having a bagger or not.
Military Star Card
Now accepted! Learn more about the Military Star Card.
Gift Cards
You don't need a special reason to give the gift of groceries. We have Gift Cards available with the amount of your choice! Purchase your Gift Card online or at any register.
Guest Rules
Currently NAWS China Lake is in the HPCON Bravo in community transmission.  Therefore, indoor mask-wearing is no longer required.
Store personnel, contractors, baggers, patrons, etc. are no longer required to wear masks in the facility. 
The safety of DeCA employees remains our top priority.  DeCA Leadership will continue to monitor and evaluate relevant information pertaining to the pandemic moving forward, and will adjust precautionary measures associated with COVID on and as needed basis. 
Thank you for your continued support and dedication to this great benefit. 
Special Order Information
Can't find something you love? ASK! We can see if its available and special order it for you. Ask any associate for details. To help expedite the process please try to get the UPC of the item so we can ensure you get the correct item for you are looking for.
Need something special for your event? Are you looking for a Vegetable or Fruit Tray? With a 24-hour notice, party trays can be customized for your special event. Speak with a team member for the various sizes available in the Produce Department: 760-939-0003
From the News Room
Commissary Connection
Speeding Envelope
Stay Connected to Your Commissary!
Scroll To Top