Your Store Map Icon
102 Levitow
BLDG 77-A
Cannon AFB, NM 88103-5222
United States
Commissary Leadership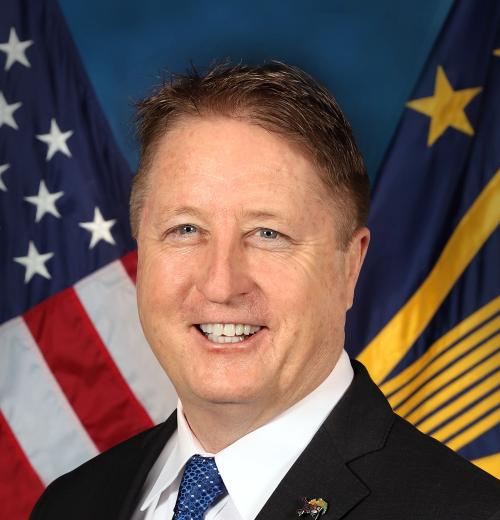 William F. Moore
Director & Chief Executive Officer of the Defense Commissary Agency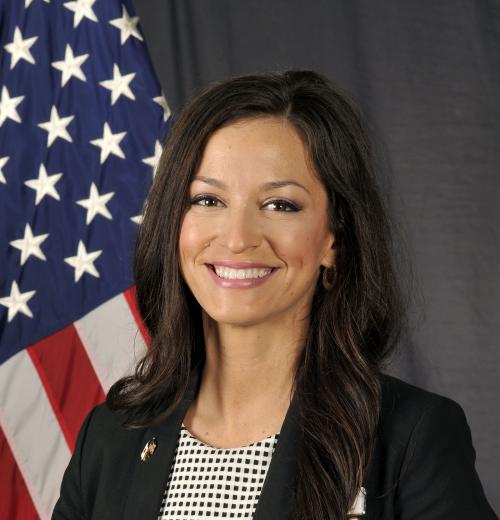 Kisa Adams
Store Director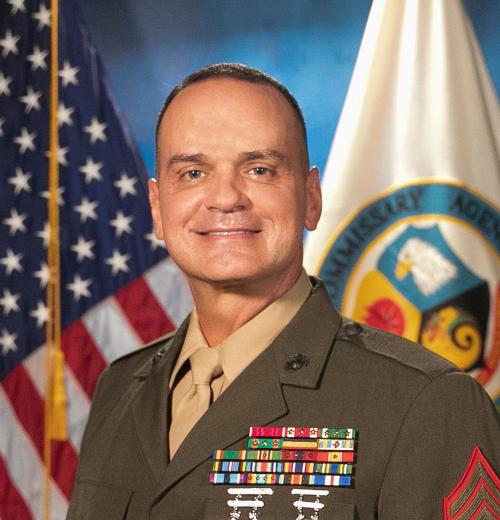 Sgt. Maj. Michael R. Saucedo, USMC
Senior Enlisted Advisor to the DeCA Director
William F. Moore
Director & Chief Executive Officer of the Defense Commissary Agency
Kisa Adams
Store Director
Sgt. Maj. Michael R. Saucedo, USMC
Senior Enlisted Advisor to the DeCA Director
Store Information & Holiday Hours
Special Hours
Your commissary is closed every Monday and every Thanksgiving Day, Christmas Day and New Years' Day. For all Federal holidays, please check with customer service for special hours of operation.
Physically disabled shoppers may enter the commissary to shop up to one half hour before regularly scheduled opening time.
SERVICE DOGS WELCOME!
Service dogs specifically trained to aid our disabled patrons are welcome in our commissaries. No other animals allowed. 
Sidewalk Sales
No sidewalk sales at this time.
Department Telephone Numbers
            DEPARTMENT                                  EXTENSION
Customer Service: Mr. Kuuipo Quartero  3025 
Secretary: Ms. Ellen Garcia                          3004
Deli/Bakery: Ms. Alexis Sanchez                3027
Grocery Manager: Mr. Chuck Garrett        3009
Produce Manager: Mr. Kenneth Bonnett  3008
Meat Lead: Mr. Ricky Jameson                   3007
Store Manager: Mr. Eric York                      3003
Commissary Officer: Ms. Kisa Adams       3001
Special Information
Commissary Rewards Card
Want to save money, take advantage of saving through coupons, but don't want to carry all those coupons around? The Commissary Rewards Card program has made it convenient for you to coupon and SAVE BIG! Pick up your Commissary Rewards Card from your Cannon Customer Service Department and register your Rewards Card here. Start clipping and saving from our available digital coupons. 
Store Brands
Among your favorite brands, DeCA has rolled out our premium commissary store brands. Quality items that are budget friendly--they're sure to become a favorite brand too! Check out our selection and save! At least 20% BELOW on-shelf national brand equivalents...EQUAL QUALITY, EQUAL VALUE.
In-Store Wi-Fi
Wi-Fi is now available in-store, allowing our patrons, employees, contractors, and other visitors to use their smartphones and tablets while shopping.
Baby Formula Purchase Limitations
Effective 13 May, 2022: Because of increased demand and to ensure that everyone has equal access to essential items, quantity limits on select items have been implemented. The products have been limited to 3 per person, per day. Items identified include select brands of specialty baby formula. This limitation includes New Mexico WIC transactions, and counts towards the '3 per person, per day' rule. 
Guest Rules
Guests may enter the commissary only when accompanied by an authorized patron. To protect the commissary benefit, I.D. cards will be verified upon checkout.
Special Order Information
We are READY for your special orders! Whether you need fresh fruit or veggies for a party, or you're a busy parent on the go, we've got you covered. Please contact the Produce department for your veggie and fruit tray needs.
The Deli offers sandwich trays, cold cut trays and cheese trays--guaranteed to please a hungry crowd.
Also available are Sushi party platters from our awesome Sushi department.
A minimum of 24 hours is required for special orders before requested day of pick up.
Commissary CLICK2GO
Making the benefit more convenient for you!
Let your commissary team do your shopping for you! It is as easy as – order online – choose your time – pick up curbside! Fast and easy!
https://www.commissaries.com/shopping/click-2-go
** Change in Pick Up slot times: Tues – Fri 1200-1800 (1 slot every 30 minutes)**
3 Hour window prior to pick up
Change effective 8 Feb
For more information please visit: https://www.commissaries.com/how-CLICK2GO-works
Commissary CLICK2GO number:  575-784-4330 Ext 3425
From the News Room
Commissary Connection
Speeding Envelope
Stay Connected to Your Commissary!
Scroll To Top