Your Store Map Icon
Bldg 20850 Vandegrift Blvd.
MCB Camp Pendleton, CA 92055-5212
United States
Commissary Leadership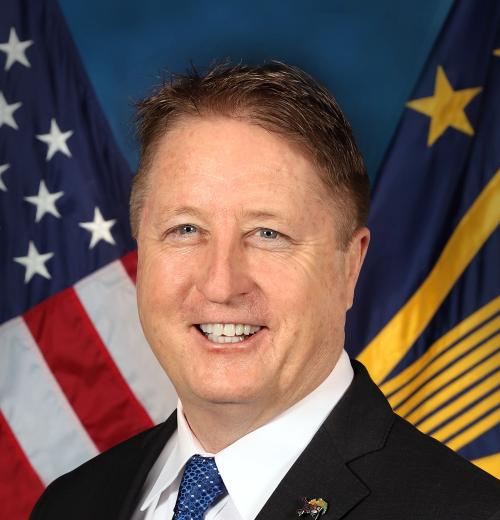 William F. Moore
Director & Chief Executive Officer of the Defense Commissary Agency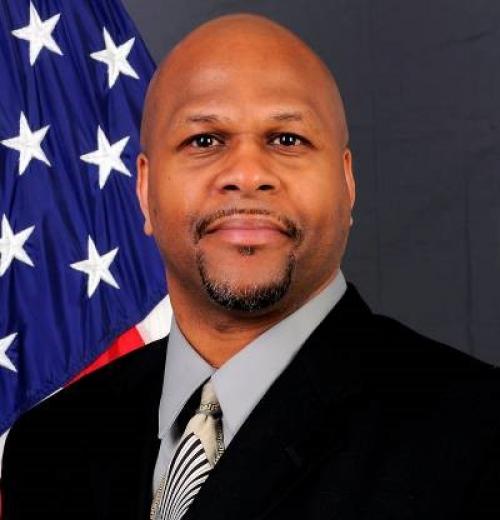 Michael Johnson
Store Director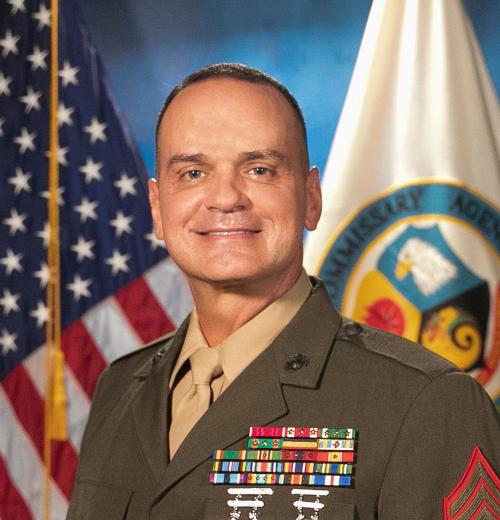 Sgt. Maj. Michael R. Saucedo, USMC
Senior Enlisted Advisor to the DeCA Director
William F. Moore
Director & Chief Executive Officer of the Defense Commissary Agency
Michael Johnson
Store Director
Sgt. Maj. Michael R. Saucedo, USMC
Senior Enlisted Advisor to the DeCA Director
Store Information & Holiday Hours
Special Hours
Camp Pendleton Commissary  Special  Operation Hours:
January 01, 2022, Saturday,  New Year's Day- Closed 
February 21, 2022, Monday,  President's  Day - open ONLY from 0900-1700
May 30, 2022, Monday, Memorial Day- open ONLY from 0900-1700
July 04, 2022, Monday, Independence Day- open ONLY from 0900-1700
September 05, 2022, Monday, Labor Day- open ONLY from 0900-1700
October 10, 2022, Monday, Columbus Day - open ONLY from 0900-1700
November 11, 2022, Friday, Veteran's Day- open ONLY from 0900-1700
November 24, 2022, Thursday, Thanksgiving Day- Closed
December 24, 2022, Saturday, Christmas Eve- open ONLY from 0900-1600
December 25, 2022, Sunday, Christmas Day - Closed
***********************************************************************************************************************
**Commissary CLICK2GO**
It is as easy as -order online-choose your time-pick up curbside! Fast, easy, and no minimum order required!
          https://www.commissaries.com/shopping/click-2-go
*Parking spaces will be identified with signs.
Items on Sale
Click on the banner in the upper right hand corner to see inside the latest Sales Flyer, good from July 4 to July 17, and learn about our items on sale.
Try our Thinking Outside the Box recipe for a tasty Chicken Enchilada Casserole
Join us for "The Thrill of the Grill" from June 6 to Sept. 5 and take advantage of significant savings on select fresh meat, produce and essentials for your  grilling events. Be sure to use our helpful Thrill of the Grill Shopping List 
MEAT DEPARTMENT POWER BOXES
The Economy Box is an excellent value with 15 lbs. of meat  including 3 lbs. of choice bottom round roast.
The Fix It and Forget It 15 lb. box is a perfect crockpot meal including 4 lbs. of Choice Chuck Roast. 
The Healthy Alternative box with 16 lbs. of meat including 2 lbs. of Choice Top Sirloin.
The Summer Tailgate box features 19 lbs. of grilling meat, including 5 lbs. of choice New York strip steaks. Perfect for your family BBQ.
GROCERY DEPARTMENT:
OxiClean Versatile Stain Remover 80 oz. $10.24
SeaPak Jumbo Butterfly Shrimp 32 oz. $9.49
Nutri-Grain Breakfast Bars  8 count $1.49
***BUY ONE, GET ONE FREE 7/4/22 to 7/17/22***
Jimmy Dean 7 oz. Breakfast Bowls $2.49
St. Ives Face Scrub 6 oz. $3.99
Nature's Bounty Apple Cider Vinegar 500 mg Gummies 50ct. $13.29
Klondike Frozen Dairy Desserts 5 oz. pouch 6 ct. $4.59
PRODUCE DEPARTMENT:
White Nectarines 2 lbs. for $5.00
White Peaches 2 lbs. for $5.00
Corn on the Cob all Varieties $.60 each
Seedless Watermelon $5.49 each
Save more than $30 through Your Pathway to Savings with Instant Savings and BOGO Free on select items and much more.
No Rewards Card? No problem! We've got you covered. We're offering savings to everyone! Just look for the Pathway to Savings shelf tags at your commissary for prices you can't afford to miss.
We've got you covered. We'll see you at the commissary!
Sidewalk Sales
No sidewalk sale at this time.
Join Our Team
If you are interested in working at the commissary, apply by going to www.usajobs.gov. We are actively recruiting for several vacancies.
Department Telephone Numbers
Commissary Main Number: 760.430.1701
Commissary Officer:  x3004
Assistant Commissary Officer: x3060
Store Manager: x3010/3006
Customer Service: x3008/3009
Meat Department: x3034
Produce Department: x3035
Grocery Department: x3036
Bakery/Deli: x3012/3013
Special Information
Commissary Gift Card
Give the gift of groceries! Commissary Gift Cards are a great way to provide the necessities to your loved ones and friends conveniently and quickly. Gift cards are available in reloadable $10.00-$300.00 amounts.
Your Everyday Savings (YES!)
Learn about the YES! Program and how it provides savings on hundreds of popular store items.
Military Star Card
Commissaries are accepting the Military Star Card as a form of payment. Customers can earn two points for every dollar when they use their Military Star Card to purchase their groceries at the commissary. Please contact the Military Star Card Customer Contact center at 1-877-891-7827 or visit MyECP.com.
Self Service Bagging Lanes
Self Service Bagging Lanes available now at your Camp Pendleton Commissary. Register #1 and Register #2 are available for customers who prefer to bag their own groceries.
Summer Grilling:  Planning to fire up the grill? Pick up your charcoal, wood, chips, soda, potato salad, baked beans, corn on the cob, steaks, and hamburgers.  Need a custom fruit platter? No problem. We have everything you need to make your summer BBQ a success.
Guest Rules
Guests may enter the commissary only when accompanied by an authorized patron. To protect the commissary benefit, I.D. cards will be verified upon checkout. 
Special Order Information
Please allow 24 hours advance notice for the following special orders:
Produce 
Choose from the following fruit and vegetable party platter sizes: small (8-10 servings), medium (20-24 servings) and large (30-35 servings). Gift fruit baskets are also available. Call 760.430.1701 x3008/3009 to order.
Sushi
Celebrate any occasion with our Hybrid Sushi -- traditional style sushi with a modern twist!  Select from 5 platter sizes: 30 pieces, 31 pieces, 49 pieces, 50 pieces and 82 pieces. Please give 24 hours notice. Call 760.430.1701 x3008/3009 to order.
Fresh Cut Flowers
Come and visit the Produce Department and check out our wide variety of fresh cut flowers.
Deli-Bakery Department
The Deli-Bakery Team is here to help you with your party needs. We have great Party Trays and Party Subs. Various selection of special occasion cakes are also available. We appreciate as much advanced notice as possible. Call 760-430-1701 x3012/3013.
From the News Room
Commissary Connection
Speeding Envelope
Stay Connected to Your Commissary!
Scroll To Top