Your Store Map Icon
Bldg 20850 Vandegrift Blvd.
MCB Camp Pendleton, CA 92055-5212
United States
Commissary Leadership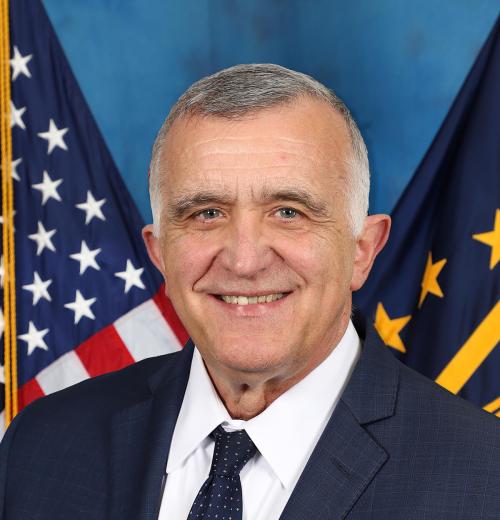 John E. Hall
Director and Chief Executive Officer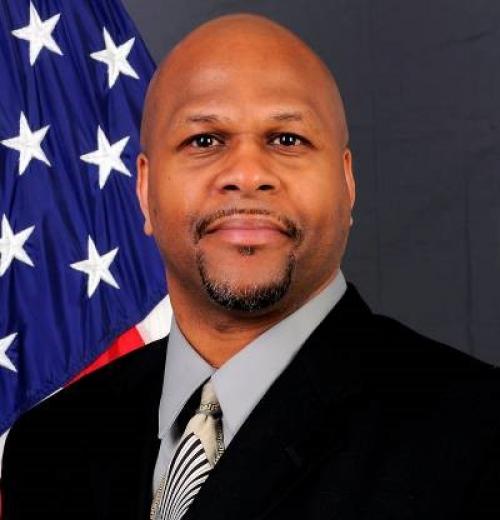 Michael Johnson
Store Director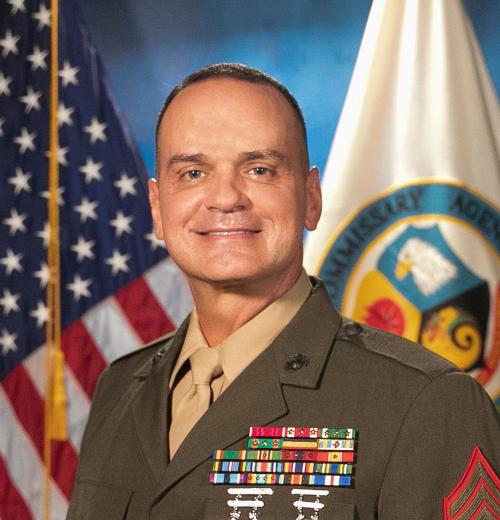 Command Master Chief Mario S. Rivers
Senior Enlisted Advisor to the DeCA Director
John E. Hall
Director and Chief Executive Officer
Michael Johnson
Store Director
Command Master Chief Mario S. Rivers
Senior Enlisted Advisor to the DeCA Director
Store Information & Holiday Hours
Special Hours
Camp Pendleton Commissary  Special  Operation Hours:
January 01, 2023, Sunday,  New Year's Day- Closed 
February 20, 2023, Monday,  President's  Day - open ONLY from 0900-1700
May 29, 2023, Monday, Memorial Day- open ONLY from 0900-1700
June 19, 2023 Monday, Juneteenth- open ONLY from 0900-1700
July 04, 2023, Tuesday, Independence Day- open ONLY from 0900-1700
September 04, 2023, Monday, Labor Day- open ONLY from 0900-1700
October 09, 2023, Monday, Columbus Day - open ONLY from 0900-1700
November 10, 2023, Friday, Veteran's Day- open ONLY from 0900-1700
November 23, 2023, Thursday, Thanksgiving Day- Closed
December 24, 2023, Sunday, Christmas Eve- open ONLY from 0900-1600
December 25, 2023, Monday, Christmas Day - Closed
***********************************************************************************************************************
**Commissary CLICK2GO**
It is as easy as -order online-choose your time-pick up curbside! Fast, easy, and no minimum order required!
          https://pprd-corp.commissaries.com/shopping/click-2-go
*Parking spaces will be identified with signs.
Items on Sale
Click on the banner in the upper right hand corner to see inside the latest Sales Flyer, good from May 22 to Jun 04, and learn about our items on sale.
Your Commissary is a home away from home when military families need it most. We are here to save you money on items you use the most like: bread, eggs, milk and more: Read All About How We Are Strengthening the Economic Security of Military Families.
Did you know that preparing home-cooked meals and sharing those together around the dinner table allows you to:
Control the nutritional quality, portions, and preparation methods of your food.
Control the value and cost of your food.
Learn about food and making better nutritional choices.
Improve the cohesiveness of the family.
Save time.
Try our Thinking Outside the Box recipe for a tasty: Cowboy Caviar
Using your commissary benefit will amplify the many nutritional, social and financial benefits that go hand in hand with preparing more of your meals at home.
Look for "Savvy Shopper Super Savers" in-store and online! Take advantage of Savings Beyond The Norm:
Cascadian Farm Organic Cereal Vanilla Crisp 12.5 oz. $2.69
Yoplait Original Yogurt 6 oz. 8 ct. Select Varieties $3.69
Nature Valley Sweet & Salty Nut Cashews Chewy Granola Bars $1.99
MEAT DEPARTMENT POWER BOXES
The Economy Box is an excellent value with 15 lbs. of meat  including 3 lbs. of choice bottom round roast.
The Fix It and Forget It 15 lb. box is a perfect crockpot meal including 4 lbs. of Choice Chuck Roast. 
The Healthy Alternative box with 16 lbs. of meat including 2 lbs. of Choice Top Sirloin.
The Summer Tailgate box features 19 lbs. of grilling meat, including 5 lbs. of choice New York strip steaks. Perfect for your family BBQ.
GROCERY DEPARTMENT:
SeaPak Shrimp & Seafood CO. Shrimp 8.2-18 oz. Select Varieties $5.08
Coke Soda Products 12 Pack Cans 3 for $12
Pepsi Soda Products 12 Pack Cans 4 for $12
Jack Daniel's Seasoned & Cooked Pulled Pork or Chicken 16 oz. $6.46
***BUY ONE, GET ONE FREE ***
Hillshire Bistro Bites Snacked or Small Plates 2.76-3.6 oz. Select Varieties $2.29
Hormel Pork Tenderloin or Fillet 18.4-24 oz. $Select Variety $7.39
Aidell's Smoked Chicken Sausage 12 oz. Select Varieties $4.29
Crest Kids Cavity Protection Toothpaste 4.2- 4.6 oz. Select Varieties $1.79
Oral B Disney Frozen, Star Wars Battery Toothbrush $5.09
PRODUCE DEPARTMENT:
***Weekly Savings Prices Valid: 05/29/23 to 06/04/23***
Fuji Apples $.99 lb.
Green Onions 2 for $1
Yellow Onions 3 lb. Bag 2 for $3
Roma Tomatoes $.89 lb.
Cherubs, Constellation, or Glorys Tomatoes 2 for $5
Mini Sweet Peppers 2 for $5
Mini Watermelon 2 for $5
Mango 4 for $3
Organic Cello Carrots 2 lb. Pkg 2 for $3
Save more than $30 through Your Pathway to Savings with Instant Savings and BOGO Free on select items and much more.
No Rewards Card? No problem! We've got you covered. We're offering savings to everyone! Just look for the Pathway to Savings shelf tags at your commissary for prices you can't afford to miss.
We've got you covered. We'll see you at the commissary!
Sidewalk Sales
No Sidewalk Sales at this time.
Join Our Team
If you are interested in working at the commissary, apply by going to www.usajobs.gov. We are actively recruiting for several vacancies.
Department Telephone Numbers
Commissary Main Number: 442-266-6100
Commissary Officer:  442-266-6101
Assistant Commissary Officer: 442-266-6102
Store Manager: 442-266-6104
Customer Service: 442-266-6112
Meat Department: 442-266-6108
Produce Department: 442-266-6109
Grocery Department: 442-266-6110
Bakery/Deli: 442-266-6105
Special Information
Even More Savings at Your Commissary!  
DOD invests extra funding in benefit to help reduce prices and help strengthen economic security of military families
Service members and their families will soon see a 3-5 percent decrease in pricing on most grocery items in their commissaries as part of a Department of Defense (DOD) initiative to bolster the economic security and stability of the military community. Read all about it here.
Commissary Gift Card
Give the gift of groceries! Commissary Gift Cards are a great way to provide the necessities to your loved ones and friends conveniently and quickly. Gift cards are available in reloadable $10.00-$300.00 amounts.
Your Everyday Savings (YES!)
Learn about the YES! Program and how it provides savings on hundreds of popular store items.
Military Star Card
Commissaries are accepting the Military Star Card as a form of payment. Customers can earn two points for every dollar when they use their Military Star Card to purchase their groceries at the commissary. 
Patrons using Commissary CLICK2GO, the Defense Commissary Agency's online shopping and curbside pickup service, can now use the MILITARY STAR card to purchase their groceries through the website. Please contact the Military Star Card Customer Contact center at 1-877-891-7827 or visit MyECP.com.
Grilling:  Planning to fire up the grill? Pick up your charcoal, wood, chips, soda, potato salad, baked beans, corn on the cob, steaks, and hamburgers.  Need a custom fruit platter? No problem. We have everything you need to make your  BBQ a success.
Guest Rules
Guests may enter the commissary only when accompanied by an authorized patron. To protect the commissary benefit, I.D. cards will be verified upon checkout. 
Special Order Information
Please allow 24 hours advance notice for the following special orders:
Produce 
Choose from the following fruit and vegetable party platter sizes: small (8-10 servings), medium (20-24 servings) and large (30-35 servings). Gift fruit baskets are also available. Call 442-266-6112 to order.
Sushi
Celebrate any occasion with our Hybrid Sushi -- traditional style sushi with a modern twist!  Select from 5 platter sizes: 30 pieces, 31 pieces, 49 pieces, 50 pieces and 82 pieces. Please give 24 hours notice. Call 442-266-6112 to order.
Fresh Cut Flowers
Come and visit the Produce Department and check out our wide variety of fresh cut flowers.
Deli-Bakery Department
The Deli-Bakery Team is here to help you with your party needs. We have great Party Trays and Party Subs. Various selection of special occasion cakes are also available. We appreciate as much advanced notice as possible. Call 442-266-6105.
From the News Room
Commissary Connection
Speeding Envelope
Stay Connected to Your Commissary!
Scroll To Top