Your Store Map Icon
365 North Telluride St
Bldg #1 Stop #75
Buckley SFB, CO 80011
United States
Commissary Leadership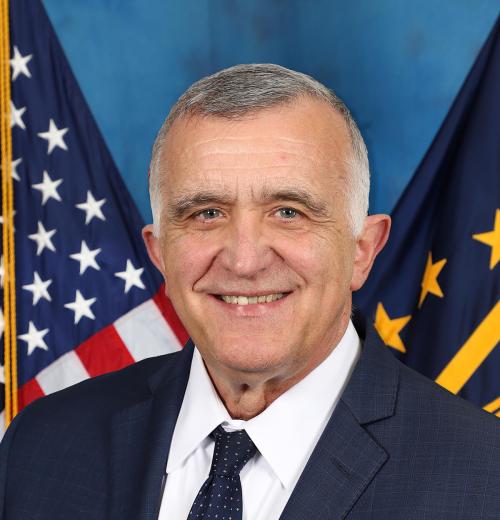 John E. Hall
Director and Chief Executive Officer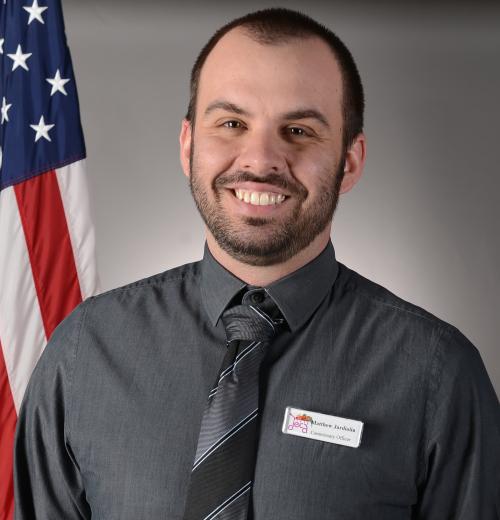 Matthew Jardiolin
Commissary Officer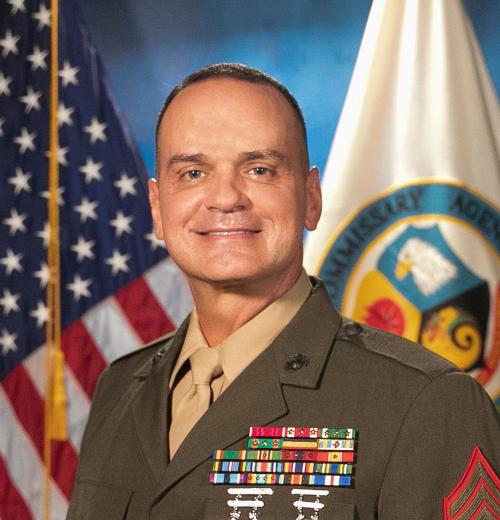 Command Master Chief Mario S. Rivers
Senior Enlisted Advisor to the DeCA Director
John E. Hall
Director and Chief Executive Officer
Matthew Jardiolin
Commissary Officer
Command Master Chief Mario S. Rivers
Senior Enlisted Advisor to the DeCA Director
Store Information & Holiday Hours
Special Hours
Now Open 7 Days a Week!
Your Buckley SF Commissary has been selected to participate in a 7-DAY-a-Week Test Program. We will be open on Mondays from 0900-1400 with limited operations. Patrons will be required to use only the Self Check Out Registers. The In-Lane registers will be unavailable on Mondays. 
Note:
During inclement weather, when Buckley SF Base has delayed reporting/closure for non-mission essential personnel the Commissary employees also have delayed reporting/closure.  Please call the Buckley SF Snow Line at 720-847-SNOW (7669) or check out the Buckley's Facebook page for updates regarding delayed reporting/closure.  We try our best to open 30 minutes before the delayed report time.
Items on Sale
Manager Specials
Check out our weekly manager specials throughout the store.
Club Packs
Save money with Club Packs! Look for a large selection in Aisle 1.
Sidewalk Sales
No sidewalk sales at this time.
Department Telephone Numbers
Commissary Department Phone Number: 720.847.7100
Store Director    -    Matthew Jardiolin:  x3001
Store Administrator  -  : x3002
Store Manager - Sabine Hinrichsen: x3003
Customer Service Manager - Charles Martin: x3013   
Grocery Manager - Margaret Perez: x3009 
Meat Manager - Manuel Lizardo: x3007 
Produce Manager - Robert Kemler: x3008 
Deli Manager - Chaquita Humphrey: x3027 
Receiving Warehouse: x3006 
Secretary - Marie Santillan: x3004 
Special Information
Scholarships for the Military Children Program
The Scholarships for Military Children program will open on December 12, 2022 and close February 15, 2023. Applications will be submitted online only between December 12, 2022 and February 15, 2023 through the website www.militaryscholar.org. Result will be posted on the scholarship website in early June 2023. Good Luck to all the applicants. 
Commissaries are Now Hiring
Join our noble cause to serve the most deserving.
We are Hiring – Learn More!
https://www.usajobs.gov/Search?a=DD34
Buckley Commissary is hiring for part-time cashier, store associates and store workers. Must be able to work irregular work schedules to include nights, weekends and holidays. Work requires continuous walking and standing, frequent lifting, pushing and pulling pieces and bulk boxes weighing 50 to 100 pounds. Work areas range in temperatures from minus 10 degrees to 50 degrees. If you have any questions please feel free to call the secretary @ 720-847-7100 x.3004.
Masks 
We are in a "low level" area for COVID-19, so masks are not required in the commissary.
DeCA has lifted the restrictions for reusable bags. You can now use reusable bags. 
New Store Hours
Starting July 04, 2022 your Commissary will be opened 7 days and will no longer be closed on Mondays. 
CLICK 2 GO
Click 2 Go provides DeCA Commissary Patrons with an option to order groceries electronically and pick them up at a later time. Please log onto www.commissaries.com where you will be to find more information and saving your deserve. C2G hours of operation Tuesday-Friday 1500-1900
Buckley Gate Hours
Visitor Center Mon-Fri 0600-1400 
6th Ave Gate is open Monday-Friday Inbound and Outbound 0600-1800 weather may change the hours of operations and closed holidays
Mississippi Gate No change 24/7
Current Promotions
Learn about special current promotions we are offering.
Your Everyday Savings (YES!)
Now enjoy lower prices everyday on hundreds of trusted brands and year-round savings. Just look for the YES! labels on products. Learn more about the YES! Program.
Self-Service Bagging Lane
Your Buckley Commissary now offers self-service bagging at each lane.
Express Line Newsletter
If you would like to subscribe to the Express Line, send an email to: Buckley.Commissary@deca.mil and include "Subscribe me to Express Line" in the subject line.                  
Nutrition Guide Program
Find Nutrition Guide Program items through out the store! The NGP is dietitian approved and has created a guide to help you meet your health and wellness needs. We also have NGP cards located at the main entrance to help guide and better your shopping experience.
Guest Rules
Visitors to the Commissary must be escorted by authorized ID card holders.
Special Order Information
Meat 
Check out our meat power boxes for great savings on meat!  There are (4) different Power Boxes all offering something special and great savings: Father's Day, Summer fun in the sun and evening grilling. 
Produce
Check out our wide selection of produce! We can make party trays available to you with a 24-hour notice. Order yours today.
Deli/Bakery
Our bakery department offers photo cakes, personalized cakes, and cupcakes. Our deli department offers party trays like hot wings, sub sandwiches, and meat and cheeses. Some trays may need a 24-hour notice. Check out our cheese case for your cheese needs! We have a variety of specialty cheeses from around the word. Find a variety of items at the sushi bar.
From the News Room
Commissary Connection
Speeding Envelope
Stay Connected to Your Commissary!
Scroll To Top