Your Store Map Icon
364 IWO JIMA STREET BLD 364
Barstow, CA 92311-5002
United States
Commissary Leadership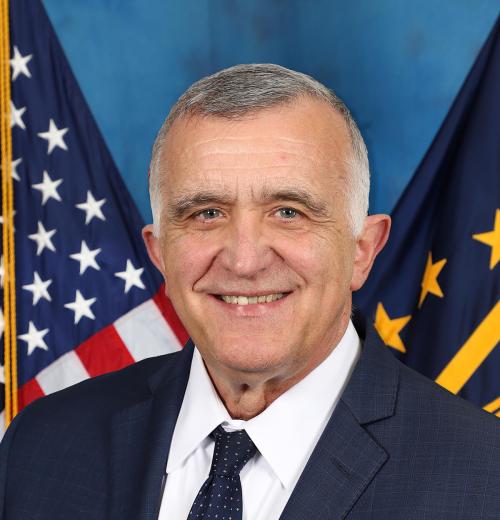 John E. Hall
Director and Chief Executive Officer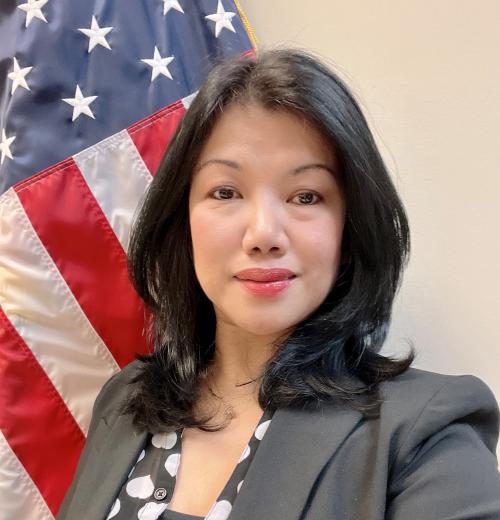 Rizza Shelley
Commissary Officer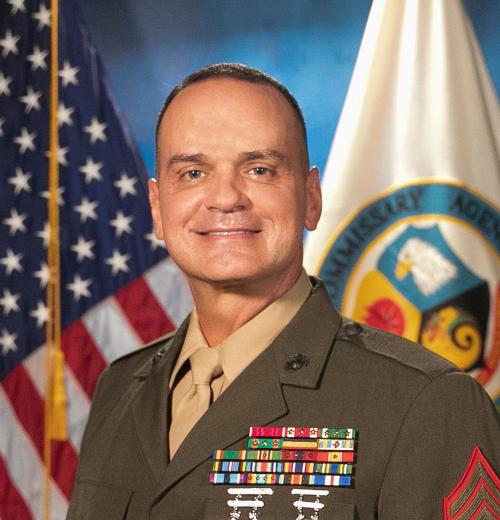 Command Master Chief Mario S. Rivers
Senior Enlisted Advisor to the DeCA Director
John E. Hall
Director and Chief Executive Officer
Rizza Shelley
Commissary Officer
Command Master Chief Mario S. Rivers
Senior Enlisted Advisor to the DeCA Director
Store Information & Holiday Hours
Special Hours
Your Barstow Commissary is closed on Sunday and Monday
Operating Hours for the upcoming Holiday –
May 29 - Memorial Day - CLOSED
June 19 - Juneteenth - CLOSED
Sidewalk Sales
No Sidewalk sales at this time.
Chek out our Memorial Weekend Deal from May 26-28, 2023.
Department Telephone Numbers
Main Store Number: 760.577.6936 x 2999
Customer Service: 760.577.6936 x 3225
Secretary: 760.577.6936 x 3004
MSC Office: 760.577.6936 x 3017
Produce Department: 760.577.6936 x 3009
Grocery Department: 760.577.6936 x 3007
Store Manager: 760.577.6936 x 3002
Store Director: 760.577.6936 x 3001
Special Information
Military Star Card now accepted for online payment for CLICK2GO purchases.
In-Store Wi-Fi
Wi-Fi is now available for patron use at the commissary.
Military Star Card
We are now accepting Military Star Card.  Take advantage of earning reward points every time you use your military star card. 
Navy Exchange Gift Cards
We also sell Navy Exchange Gift cards.  Now available for purchase in denominations of $25 - $50.
Commissary Gift Cards
Commissary Gift Cards is available of your commissary in $5.00 - $300.00 denomination.  Commissary gift cards are ideal gifts for your family and friends.
Commissary CLICK2GO (CC2G) now Live! 
Commissary online ordering and curbside pick up is now available for our valued customer.  Convenient for our customers with busy schedule.  You may order anywhere using computer or your cell phone with internet connection.  Order is available 24/7 or minimum of three hours in advance for pick up.  No Service fee.
Customers  can now download a mobile app to access the Defense Commissary Agency's website programs such as Commissary CLICK2GO online payment and curbside pickup, digital coupons, the sales flyer, dietitian-approved recipes and much more. The mobile app is free for download through the Google Play and IOS app stores.
Reward Card - Your Pathway to Savings
No Rewards Card? No problem!!  We have Instant Commissary Reward Card Savings for EVERYONE...Start saving now, go to online and register your new Reward Card at www.commissaries.com
Continue your journey to savings with the Pathway to Savings – "Instant Savings and Buy One, Get One (BOGO) Free" deals and Commissary Rewards Card digital coupons. Customers can save over $45 through these deals. Many more digital coupons are available at https://shop.commissaries.com/digital-coupons. 
Don't forget to ask you friendly cashier for a reward card to continue your journey for more savings.
Commissary continue to innovate - we have 100  popular items that's been reduce to provide an Every Day Saving to our valued customer.  Please look for an orange YES (Every Day Saving) sign on the sales floor.  YES! Program offers extra savings and value on the products customers buy the most.
Last but not least:  Commissary Store Brand are the same or better quality compared to national brand, and most likely is the most reasonable price.  Look for items like Freedom Choice, Home Base, and Top Care.
Shop at your Commissary "It's Worth A Trip"
Your Commissary is HIRING!
Defense Commissary Agency (DeCA) is always hiring to join our team.  To apply and search for prepared location, please go to USAJOBS-SEARCH, input "COMMISSARY" into the key board box and enter prepared location.  For all military spouse, inquiries my send directly to Militaryspouse.employment@deca.mil.
Stay Connected to Your Commissary Benefit
COMMISSARIES.COM: Visit https://pprd-corp.commissaries.com/ to learn more about the Defense Commissary Agency: check out the latest news, find a store near you, see what's on sale, create a shopping list, learn of food and product recalls, scan employment opportunities, read frequently asked questions, submit a customer comment form online through DeCA's Your Action Line and more.
FACEBOOK: Visit www.facebook.com/YourCommissary, DeCA's Facebook page, where you can post comments and share news, photos and videos.
YOUTUBE: To see DeCA's latest videos, visit www.youtube.com/DefenseCommissary/
FLICKR: To see DeCA's latest photographs, visit http://www.flickr.com/photos/commissary/
INSTAGRAM: To see DeCA's latest photographs, visit https://www.instagram.com/yourcommissary/
TWITTER: To see DeCA's latest "tweets," Profile / Twitter
Guest Rules
To Our Valued Patrons:
Guests are permitted to accompany you while you shop. Only authorized Patrons can make the purchases.
Service Dogs are Welcome at your Commissary.
Special Order Information
To place an order call 760.577.6936 x 2999.
Deli/Meat/Produce
You can order extra-thick steaks, prime rib roasts, veggie and fruit trays, cakes, and fruit basket. We can help you with large or small parties, please allow time at least 72 hours for confirmation and availability of requested items. Let us do the work! 
Grocery
See something at one of our bigger stores? Order it from us and we will have it here for you to pick up in a few days.
Please submit request on items that Barstow Commissary doesn't carry.  Your Commissary Store Management and friendly staff are here to assist.
From the News Room
Commissary Connection
Speeding Envelope
Stay Connected to Your Commissary!
Scroll To Top