Your Store Map Icon
125 Von Karman Rd.
Arnold AFB, TN 37389-2600
United States
Commissary Leadership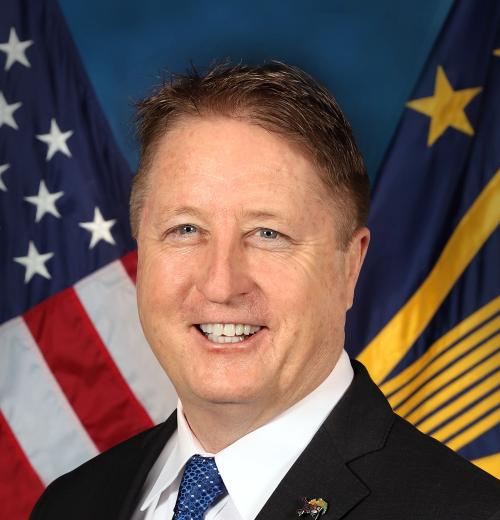 William F. Moore
Director & Chief Executive Officer of the Defense Commissary Agency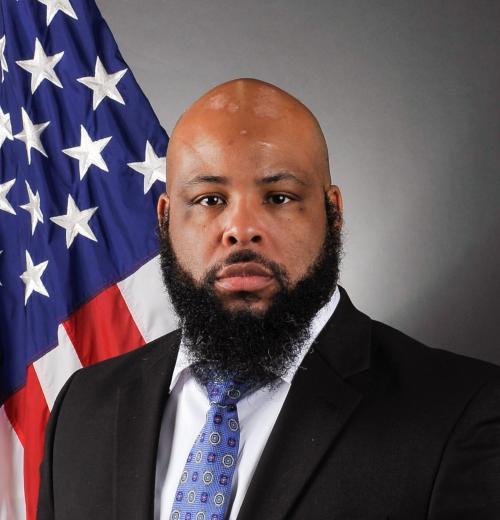 Tamar Anderson
Store Director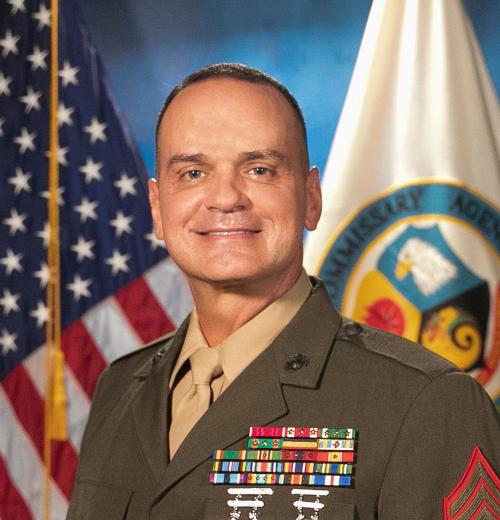 Sgt. Maj. Michael R. Saucedo, USMC
Senior Enlisted Advisor to the DeCA Director
William F. Moore
Director & Chief Executive Officer of the Defense Commissary Agency
Tamar Anderson
Store Director
Sgt. Maj. Michael R. Saucedo, USMC
Senior Enlisted Advisor to the DeCA Director
Store Information & Holiday Hours
Items on Sale
Commissary CLICK2GO
shop.commissaries.com is the place to manage your online shopping experience. Access your Rewards Card account, see the current sales flyer and access Commissary CLICK2GO in participating stores. New must create a new account on the site to access its features.
Sidewalk Sales
Save the date; Arnold's Sidewalk Sale will be held September 22-24 with extra savings on products in all departments.
Department Telephone Numbers
Store Director -  931.454.7925
Store Manager - 931.454.3546
Produce Manager - 931.454.4712
Grocery Manager - Vacant
Assistant Grocery Manager - 931-454-3552
Admin Office -  931.454.7710
Special Information
Beginning tonight at 0000 hrs CDT (Thursday July 7, 2022), Arnold AFB will return to Health Protection Condition Charlie.
All personnel will be required to wear a facial covering indoors. Additionally, those who have chosen not to receive any of the available vaccination options must begin weekly testing protocols as before.
Supervisors will be responsible for guiding their teams during this transition and for managing appropriate flexibilities to reduce exposure risks.
HPCON C also requires us to:
• Reduce building occupancy to less than 50 percent of normal – existing test mission waivers are in place.
• Consider limiting visitor access to the installation for non-essential mission related/operational activities.
• Limit social gatherings to less than 50 percent facility/room occupancy.
FORT LEE, Va. – The Defense Commissary Agency (DeCA) joined a host of retailers in supporting a wife and husband, both disabled veterans, featured in the "Military Makeover with Montel" TV series on Lifetime.
Military Makeover (https://militarymakeover.tv/?msclkid=a6e59ff9c72311eca94e389ce3d171de) is led by Montel Williams, a TV talk show host and Marine Corps and Navy veteran. The series honors veterans by bringing together retailers, designers, contractors, landscapers and other home improvement companies to help transform their homes and lives.
The show's milestone 30th makeover featured Justin and Kristie Ziegler and their family. Justin and Kristie are Air Force veterans, childhood sweethearts from South Florida, who both deployed to Afghanistan. The show was taped in March and can be viewed on the Military Makeover website or on YouTube (https://www.youtube.com/c/MilitaryMakeover/videos). 
DeCA Director and CEO Bill Moore and his senior enlisted advisor, Marine Sgt. Maj. Michael R. Saucedo, traveled to Jupiter, Florida, where they stocked the Ziegler's pantry with $500 worth of groceries donated from EURPAC, a distribution group that delivers products to the military supply channel.
"What an experience this has been with the cameras, the soundmen, the director – just wrapped up on the set of Military Makeover delivering groceries to the Ziegler family, a family of veterans," said Moore at the Ziegler home.
"The show has a noble track record of supporting deserving military veterans, and we saw this season as an opportunity to help two deserving veterans, Justin and Kristie Ziegler, and their family," he added. "It's an added bonus that we can also use this show as a platform to help spread the word to other disabled veterans that they are authorized to use the commissary, a benefit they've earned through their selfless service."
During the show's production, DeCA worked with the Zieglers to place an order for their groceries through Commissary CLICK2GO, the agency's online ordering/curbside pickup service. They ordered products from the nearest commissary at Patrick Space Force Base near Cocoa Beach, Florida, and store associates there picked the products and processed their order for pickup. DeCA's audio-visual team, on site to film the agency's role with Makeover, picked up the groceries from Patrick and delivered them to the Ziegler home.
"This is just an example of the daily collaboration we have with our suppliers, manufacturers and vendors who work with us to provide quality groceries in commissaries worldwide at significant savings to our patrons," Moore said.
DeCA views the Military Makeover show and other events as prime opportunities to help ensure many eligible patrons like the Zieglers are aware of the 20-25 percent savings available at their commissary along with the benefits of dietitian-approved meal solutions, and free online order and pickup services.
"The Zieglers are typical of most commissary patrons," Saucedo said. "They served their country with honor. Both Justin and Kristie deployed to Afghanistan. They survived a traumatic ordeal over there and went on to build a loving home with their two children. We are proud to help connect them with their commissary benefit."
"This is a day full of goodness," Saucedo added. "Being able to educate our veterans about the newly authorized benefit is just fantastic. I'm looking forward to getting out in communities just like this, more frequently, and educating veterans about this benefit."
"The Thrill of the Grill." From June 6 to Sept. 5, commissaries offer significant savings on select fresh meat, produce and essentials for commissary customers' grilling events using DeCA's latest Thrill of the Grill Shopping List (https://shop.commissaries.com/the-thrill-of-the-grill) . The commissaries' Power Box program offers 25-30 percent savings on fresh beef and pork packages with a variety of selections available at CONUS stores, including Alaska and Hawaii:
DeCA's new policy guidance is personnel that work inside DeCA facilities will follow local community or installation command authority guidance for masking, screening, and testing based on the CDC COVID-19 Community Levels for counties in the U.S., and can be found at the following website: https://www.cdc.gov/coronavirus/2019-ncov/your-health/covid-by-county.html
Commissary Store Brands: Saving money shouldn't be a chore
Commissary Store Brands include an assortment of items spanning the entire store to include Freedom's Choice food, HomeBase non-food, TopCare health & beauty, Full Circle Market natural and organic food, Wide Awake ready-to-drink coffee products, Tippy Toes baby products, Flock's Finest wild bird food, and Pure Harmony pet food. We're proud to serve you our Commissary Store Brands with the quality and savings you deserve. Go to commissaries.com for more information.
Commissaries, AAFES partner to sell each other's gift cards
The Defense Commissary Agency (DeCA) and the Army & Air Force Exchange Service (AAFES) began selling their respective gift cards in both commissaries and exchanges on June 22. Commissaries will now have reciprocal agreements with AAFES and the Navy Exchange Command (NEXCOM) for gift card sales. DeCA began their partnership with the Navy in May 2018. Both organizations' gift cards are open value: AAFES cards sold in commissaries are available in denominations from $5 to $1,500, and commissary cards sold in exchanges are available in amounts from $5 to $300. Authorized customers must still redeem the gift cards at their respective store or online.
Military Star Card
We now accept the MILITARY STAR Card. Welcome Stars!
Commissary Store Brands
The Defense Commissary Agency is continuing its rollout of commissary store brands to give shoppers a vibrant variety of low-cost, quality equivalent to national brand products.
Gift Cards
Gift Cards are available online and at all commissaries worldwide – on a rack at full service, front-end registers.
The beauty of commissary gift cards is that anyone - military or civilian - can order them online and have them shipped anywhere in the U.S. or to APO, FPO or DPO addresses outside the U.S. Or they can be bought in any commissary. Learn more about commissary Gift Cards.
Staying informed about food safety-related recalls is a full-time job
Thanks to Commissaries.com, it's just a couple of clicks away.  Click Stay Informed for alerts on products sold in commissaries or on All Recalls from the FDA.
Guest Rules
Guests may enter the commissary only when accompanied by an authorized patron. To protect the commissary benefit, I.D. cards will be verified upon checkout.
Special Order Information
We prefer a 24-hour notice on all special orders. Any advance notice on larger orders is greatly appreciated!
Produce: 931.454.4712
Meat: 931.454.4712
Grocery: 931.454.3552
Click2Go 931-454-4097
Resale Store Area: 931-454-5921
From the News Room
Commissary Connection
Speeding Envelope
Stay Connected to Your Commissary!
Scroll To Top