Your Store Map Icon
8900 Division Road
Fort Rucker, AL 36362
United States
Commissary Leadership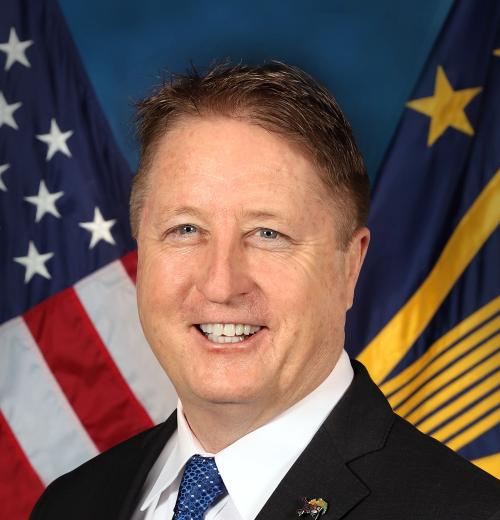 William F. Moore
Director & Chief Executive Officer of the Defense Commissary Agency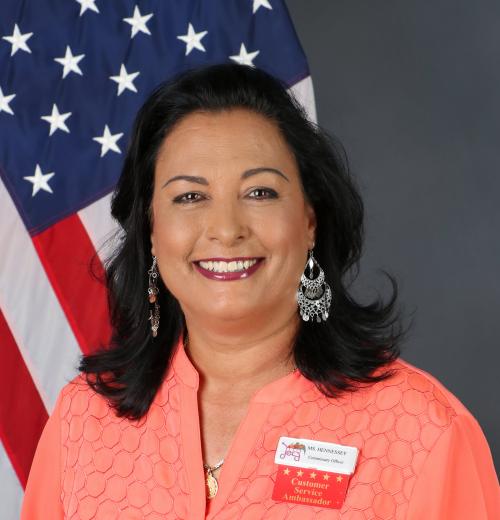 Marisol Hennessey
Store Director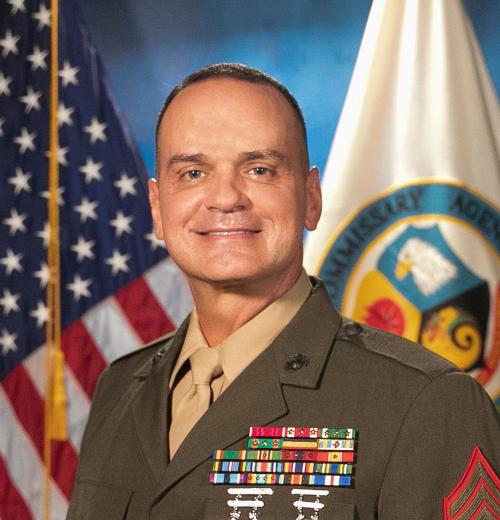 Sgt. Maj. Michael R. Saucedo, USMC
Senior Enlisted Advisor to the DeCA Director
William F. Moore
Director & Chief Executive Officer of the Defense Commissary Agency
Marisol Hennessey
Store Director
Sgt. Maj. Michael R. Saucedo, USMC
Senior Enlisted Advisor to the DeCA Director
Store Information & Holiday Hours
Special Hours
Early bird hours are Tuesday through Friday from 0830-0900 for those with disabilities and soldiers in uniform. Your Fort Rucker Commissary will be open regular hours on June 30, 2022 and July 4, 2022 in observance of Independence Day and Freedom Fest.
Items on Sale
Your Everyday Savings (YES!)
Orange YES! Tags help you save even more! Find YES! Program deals on everything from milk, eggs, frozen vegetables, cereals to cleaning supplies. Better pricing, quality and taste.
Club Packs
Look for our new club pack display area loaded with seasonal assortments of big sale items. These sales will be continual throughout the year in addition to our regular promotional sales. Stop by and take advantage of these great specials!
Sidewalk Sales
May is Military Appreciation Month!!!
Too show our appreciation, your Fort Rucker Commissary will be holding a sidewalk sale May 12th - 15th.
Come join us for a weekend full of savings, and always, thank you for shopping at your Fort Rucker Commissary!
Department Telephone Numbers
Store Director: Marisol Hennessey 334-255-6671 x 3300
Assistant Store Director: Yashara Quinones-Valentin  334-255-6671 x 3302
Customer Service: Delinda Escobar 334.255.6671 x 3311 (Refunds, Lost & Found, Stock Availability)
Grocery: Penny Frazier 334-255-6671 x 3313
Meat: Leonard Coffin 334.255.6671 x 3316
Produce: Brenda Fitts 334.255.6671 x 3317
Deli/Bakery: Michelle Mixon 334.255.6671 x 3319
Special Information
MyCommissary Portal
Check out the new My Commissary customer online portal!
Express Line Newsletter
Stay Informed with your local commissary happenings. Send an e-mail to Ms. Marisol Hennessey at marisol.hennessey@deca.mil with the subject Express Line to subscribe to our monthly newsletter.
Bagger-Less Checkout
We have a bagger-less lane for patrons who want to bag their own groceries at Register 1.
Animals in the Commissary
Disabled patrons who rely on trained service animals can bring them into the commissary. Service animals are defined as dogs that are individually trained to do work or perform tasks for people with disabilities. Service animals are working animals, not pets.
Dogs whose sole function is to provide comfort or emotional support do not qualify as service animals under the Americans with Disabilities Act (ADA), 28 C.F.R., Part 36, "Nondiscrimination on the Basis of Disability by Public Accommodations and in Commercial Facilities, (Reference (bb)).
Gift Cards
Give the gift of groceries with commissary Gift Cards, available online or at any register.
Deli/Bakery
Our Deli/Bakery has top-of-the-line Boar's Head Brand meats and cheeses. We offer quick sandwiches, salads, rotisserie chicken, pastries, party trays and party cakes.  The Deli now has an Olive Bar!
MREs
We have MREs for all of your hunting and camping needs. Both A and B ration selections are on Aisle 9.
Attention Job Seekers
Looking for a job at the Ft. Rucker Commissary? Search opportunities at our store at USAJobs.gov.
Wi-Fi
We now offer patrons public Wi-Fi.
Guest Rules
Command Mandates: Face coverings are OPTIONAL for those who are fully vaccinated. Service Members, DA Civilians, Contractors, Retirees, Visitors, and Family Members on Fort Rucker inside DoD Facilities. 
Special Order Information
Place your special orders for groceries, produce fruit and vegetable trays, and meat selections along with specialty cakes and cupcakes from our bakery. Please allow at least 24 hours in advance to ensure that your order can be made to your specification.
From the News Room
Commissary Connection
Speeding Envelope
Stay Connected to Your Commissary!
Scroll To Top